For anybody just discovering this awkwardly titled husband and wife duo, wading through their discography is quite an undertaking. Since Keith Latinen started the band as a solo project in 2006, the couple from Fenton, Michigan have been traipsing around the world playing their gentle emo sounds with friends including Mineral, The Early November, The World is a Beautiful Place & I Am No Longer Afraid to Die and Into It.
Since their first full-length album, 2009's 'What It Takes to Move Forward', they've churned out four EP's and 12 splits (they have a lot of friends). Five years on they've managed to craft a second album. Keith's (and now Cathy's) solo project has got a little out of control, but this album proves that if you care enough, you can have both quality and quantity.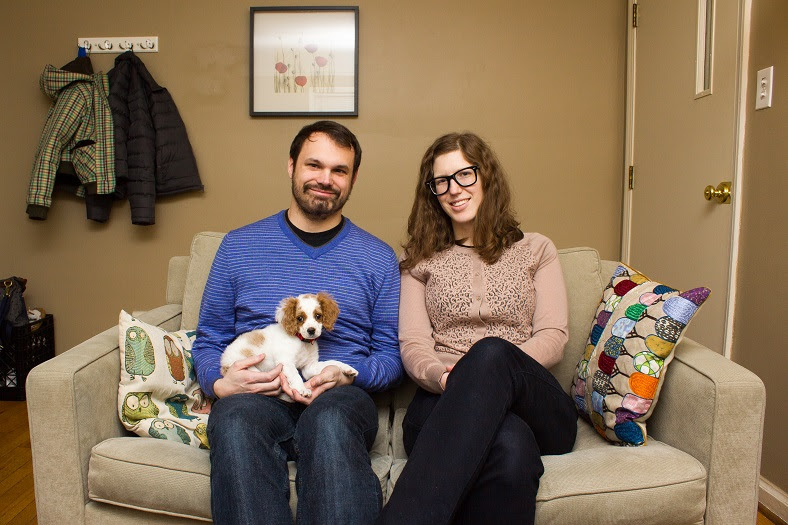 The emo landscape has enough nuances and subgenres to fill a heavy volume of musical history, so without wishing to get lost, Empire! Empire! play the sort at the gentle, indie-record-store end of the spectrum – the kind you would have heard around the turn of the millennium, before the likes of Taking Back Sunday and Brand New kicked emo into something more energetic and teenager-friendly. It's also the kind that's making a triumphant comeback at the moment.
As you might have guessed from its miserable title, this isn't a record full of feel-good party jams. It's a weepy one, for sure – perfect for a bit of bedroom introspection. Stripped down tracks like 'Stay Divided' allow room for the reflective lyrics to take their full effect, and it's easy to get lost in the stories Keith and Cathy tell. They're full of youthful nostalgia and poetic confessionals.
While the album starts softly, by the time it reaches the stabbing guitars of 'Foxfire' the youthful nostalgia of the story starts to get passionate and the volume occasionally spills over into something altogether more rocking.
If you're into American Football, Mineral and TWIABP then you'll already know this is your bag. You can rest assured Empire! Empire! will stay anchored firmly in the scene that they're a central part of. If you've ever listened to music with the emo tag then you should try this variety out. It's melodic, confessional and full of feels.
8/10
EMPIRE! EMPIRE! (I WAS A LONELY ESTATE) 'YOU WILL EVENTUALLY BE FORGOTTEN' IS RELEASED ON 19TH AUGUST VIA COUNT YOUR LUCKY STARS.