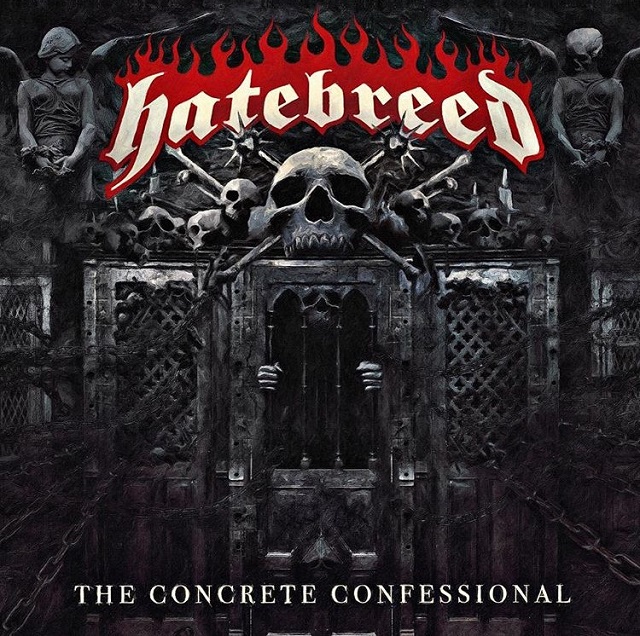 Hatebreed are back! And what a return we have here.
Fresh of this years Impericon Festival that saw the band headline 9 dates across multiple countries including London, The Concrete Confessional is Hatebreed's seventh studio album which is sure to please fans old or new, in fact one of the best things about this release is that you don't already need to be a fan to enjoy.
Once again this album brings a great mixture of sounds and influences just like its predecessors. You have hardcore riffs, punk rock beats, old school thrash tempos, bass guitar intros and heavy heavy breakdowns all crammed into 33 minutes. Each track providing the listener to short sharp shocks of energetic hardcore goodness.
Things begin how exactly how you'd expect them to begin on a Hatebreed album with the Tracks 'A.D & Looking Down the Barrel Of Today' both which have been released prior to the album and both stand out tracks with the killer Hatebreed hooks we have come to know and love with the latter providing "something to get the crowds pumped up" as front-man Jamey Jasta describes himself.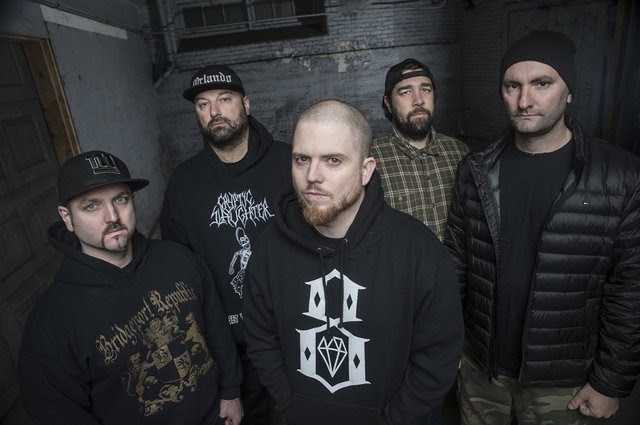 'Seven Enemies', another track very recently shared by the band in the run up to the full album released is, for lack of better term, fucking heavy. Its angry with its chugging riffs driving the song for a mere two minutes in which Jasta wishes some "motherfucker would see this fucked up world through my eyes".
"Sickness has come" in the track 'From Grace We've Fallen' which is less of a hardcore song and gives the listener a full on metal track. Killer guitar work with a hooky chorus you'll probably be humming to yourself all day. The track brings a different angle to Jasta's vocals which works wonderfully.
A mean sounding bass guitar kicks off the groove of 'Something's Off' which introduces some chanting style vocals which work well to show just how dynamic Jasta can be with his vocals and lyric's. A track that almost sounds like it should have been on Supremacy and addresses the subject of anxiety. We like it. We like it a lot as one of the stand out tracks of the album.
'Slaughtered In Their Dreams' almost feels like a throwback to the 80s thrash genre. This almost isn't even a Hatebreed song with its blistering riffs and guitar solos but in a weird way, that's why it works well.
Its hard to believe that there are a whopping 13 tracks on this album. Time flies whilst playing it through. It's a confident barrage of the signature aggressive Hatebreed sound. At times, you'll feel like you're listening to old Hatebreed. Sometimes you'll feel like you're not listening to Hatebreed at all.  With its clear old school influences that can be heard throughout though, it's a winner and a great album to add to their library and having heard some new material at this years Impericon Festival in London, we can't wait for a tour in support of The Concrete Confessional to hear more!
The Concrete Confessional is released on the 13th May through Nuclear Blast records.