Venue: Think Tank? Newcastle. Support: Skarlett Riot
Yeah, I know what you are thinking. We have covered Sumo Cyco live many, many times. We have also said good things about them many times. So are they just as good as the many times before .. tonight? I'll not draw this out or pretend it's some secret: This is the best I have seen Sumo Cyco live in the past three years. It's the same small venue, same size crowd and same fans. So what makes this time better than the rest? Read on…
Sumo Cyco have a great knack of touring with great bands. In the hand full of times we have covered them they have been guests to Fozzy,Butcher Babies, Mushroom Head, Alien Ant Farm and even co-headlined with Devilskin. Now Cyco are top of the bill this time* they NEED to pick a winner to support them. They struck gold in the unlikely town of Scunthorpe with hard-rockers Skarlett Riot. This is a band they have played with in the past at festivals and are a great match with. Not because they have female vocalists – but they know how to keep the audience happy all the way through the set. SR's style has changed from metal to blues and to hard rock, and everything in between. Front-woman Skarlett really knows how to keep the crowd fired up, in the world of wrestling she would be the equivalent of John Cena – high fiving fans, getting them to cheer louder. It's really easy to get in to. A perfect warm up for things to come.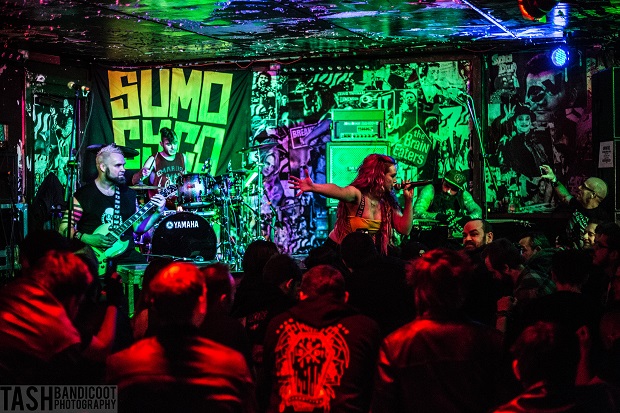 The UK fan-base for the Canadian dance-rock powerhouse, namely Sumo Cyco, is somewhat a product of modern music consumption. The video for 'Fighter' was on rotation on music TV here, followed by the re-issue of debut album Lost In Cyco City, plus numerous support slots with established names and festival appearances – SC's fandom grew out of their energetic live performances and their blistering tunes. The way it should. It's great to see them headline their own tour on British soil at last.*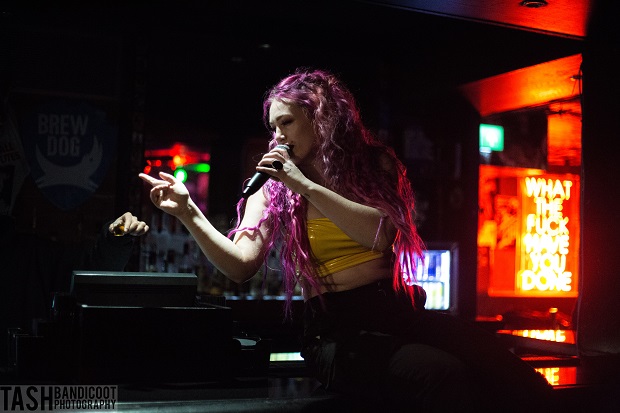 It's been a year since the crowd-funded second album Opus Mar was released and its the right time to hear all of these tracks in full, such as openers 'Sleep Tight' and 'Anti-Anthem'. Where as some bands would tour an album before the release, or shortly after, so the audience don't appreciate hearing these tracks live until after. Where as hearing them for a year makes you really want to hear them. Of course the setlist is littered with tracks from Cyco City too, but it's apparent this is a well thought out set-list. We even get a crowd vote on which cover version they will do. Of course this audience is going to go for SC's rendition of 'Give It Away' (RHCP), even though it would have been fun to hear 'New Rules'.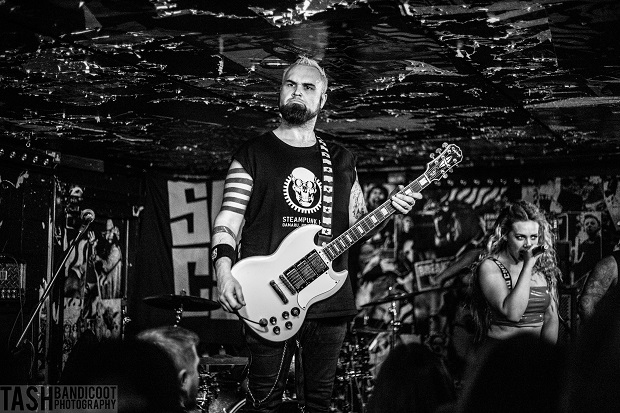 Cyco could have literally played anything and it couldn't have been better. This is a band anyone can enjoy live whether it's at a festival or headlining their own gig. All four individuals ooze charisma. Skye 'Sever' Sweetnam is the self-proclaimed "Captain of the ship" and crown jewel of the band. One part Gwen Stefani, one part Zach de la Rocha, two parts Benji Webbe. This lady can't keep still, dancing, running around, juping, scaling the venue, involving individual fans, and even riding the shoulders of Matt 'MD13' Drake a la Angus Young and Brian Johnson.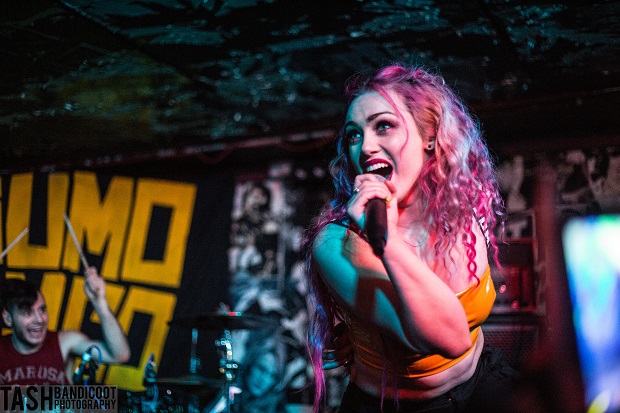 Speaking of MD, this guy is BONKERS. His guitar work is the foundation of their sound, plus he really stands out on stage. If you have heard of 'rubber faced comedians' like Jim Carrey, I'll nominate MD as one of the first 'rubber faced guitarist'. He makes a different face for every lick (no pun intended), looking like a punk rock Will Farrell – and sounding like a hybrid of Wes Borland and Mikey Demus.  I can't not mention Ken 'Thor' Corke either who I don't think has shaved in 20 years, and also being a pirate-y bass warrior too. Matt 'Trozzi' is sweating gallons too and if you could run around playing drums, I'm sure he would.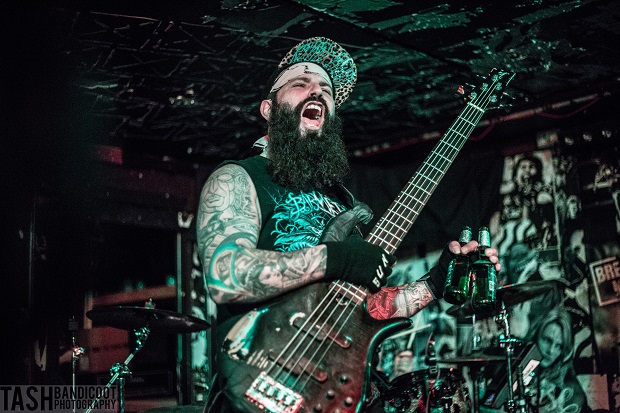 Skye pretends Benji Webbe of Skindred is there…we know he isn't but everyone laughs anyway before closing the show with 'Move Mountains' and their latest track 'Undefeated'. Again,  you might not be able understand why this, of all their gigs I have been to, is their very best. SC are happy as a band, they are headlining their own tours and doing what they love. Things can only get better for the Canadian crew. If you have ever been curious about Sumo Cyco, get yourself to one of their gigs. Trust me, you will be buying their albums and merch on your way out.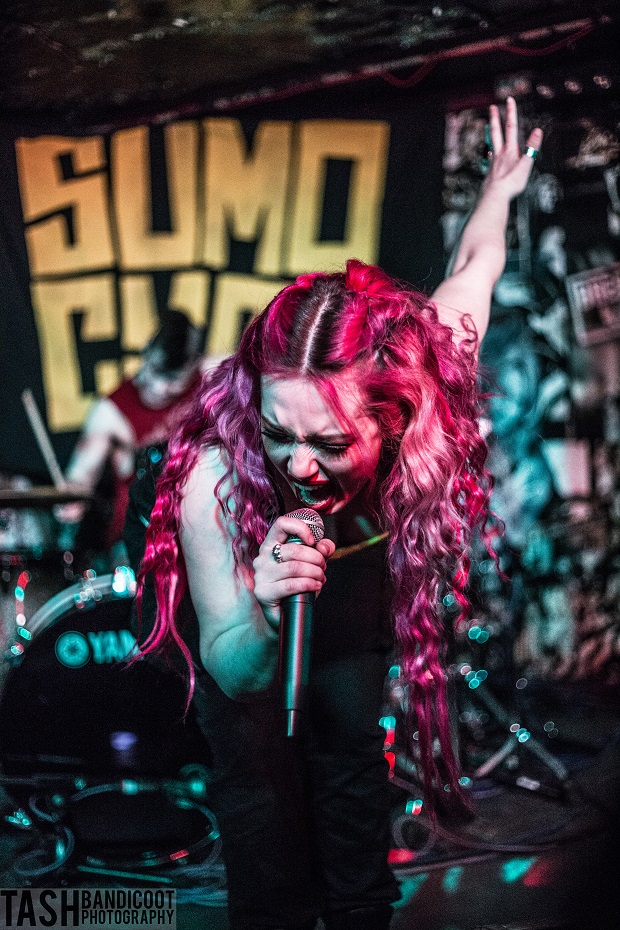 *Yes, SC headlined a gig last time they played Newcastle – but this was part of a double-headed rotational tour with Devilskin.