Back in the late 70s three former Birmingham school friends formed a band, deriving their name from one of the guitarist's former groups called Ocean. Paul Drew, Mike Cheshire (guitars) and John Bennett (bass) took the name Surface.
From up the road from where they were brought up came mainstay drummer Jamie Hawkins, from across town vocalist Tony Floyd, subsequently replaced by Gez Finnegan.
Chief songwriter and main driving force Drew left to pursue a successful business career, freeing Cheshire to move to the spotlight as lead guitarist with Mark Davies later also joining on six string. On Bennett's leaving Hawkins' younger brother Ian would play bass, and keyboard player Dean Field join. By the time they called it a day Cheshire too had moved on, with former Liar guitarist Loz Rabone having taken his place.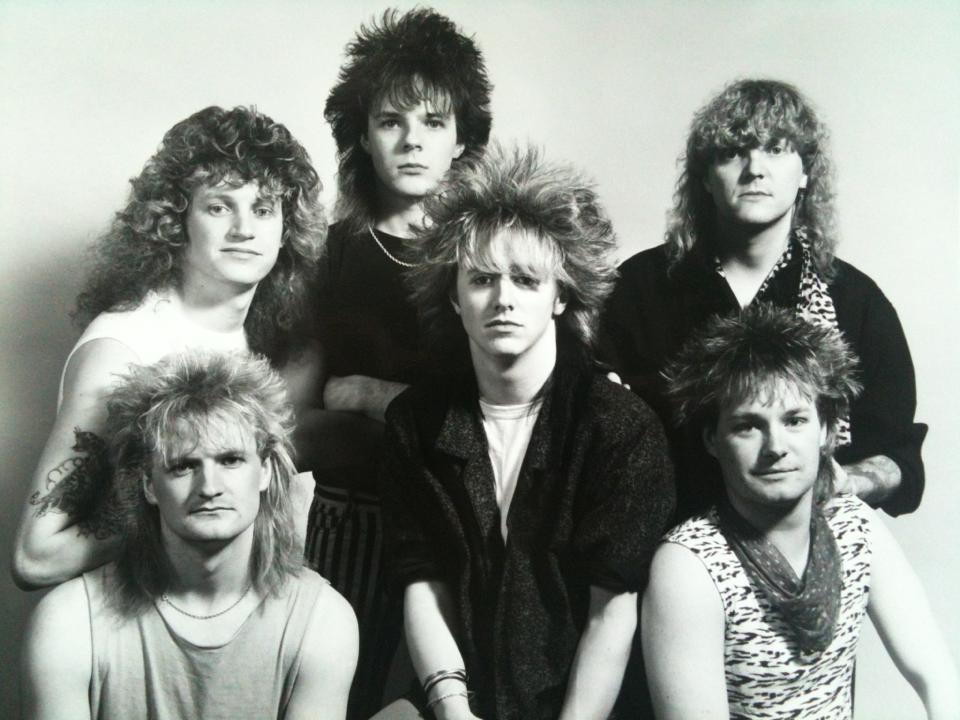 From their earliest rehearsals in Cheshire's dad's shed the band would go onto become a popular fixture on the live circuit in France, support the likes of Wishbone Ash and the Tygers of Pan Tang in the UK, headline London's Marquee Club and regularly fill legendary venues like The Mercat Cross and The Railway in their hometown.
A touch of irony plays its part when considering those two previously named bands they had supported: Early in their career, original Wishbone Ash guitarist and fellow Brummie Ted Turner came to see them and the possibility of him producing them was discussed. Then, a few years later, a management deal with former Tygers member John Sykes' father fell through during the repercussions of the guitarist leaving Whitesnake.
Latterly they would sign with UK independent Killerwatt, releasing a live album, recorded at the aforementioned Railway. That in turn would be released in the USA by JCI under a further group name change to Beneath the Surface.
But it had all come just a little too late for them to grab the success many thought they deserved. The music scene had changed even as they had evolved from a harmony guitar rock band to a more commercial hard-edged AOR sound; while the business side of things just kept getting tougher.
It had been a long, mostly enjoyable ride, but the schoolboys were now men, and indeed none of the original line-up left by the time they took the decision to call time on the band.
In the years following, Jamie Hawkins would go onto play with Starfighters, and with his brother and Cheshire reunite and record as part of Street Legal, with Finnegan producing.
With several decades having gone by and water much passed under the bridge, the lost pearl that was their live album is now due for re-release alongside added bonus tracks, as Divebomb Records prepare to release a Race The Night (Deluxe Edition) by Beneath The Surface.
Completely remastered by Jamie King Audio, featuring the 1986 live recording, the group's rare studio demo recording from the previous year (featuring the late Tony Mills of Shy and TNT fame on backing vocals), with a fact-packed retrospective, interview feature and photo laden booklet Race The Night (Deluxe Edition) is due for release in March.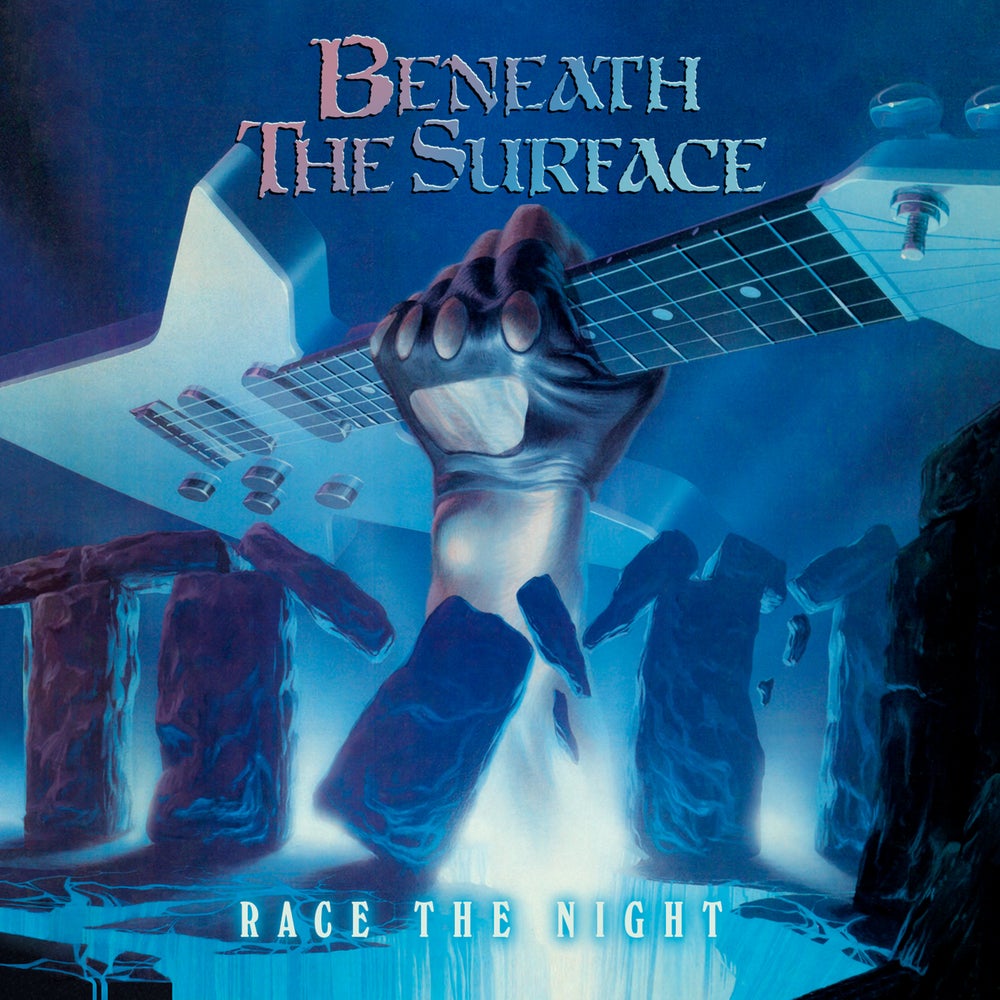 Songs featured are 'Someday', 'Race The Night', 'Take The Morning', 'Paris', 'It's No Good', 'Night Creature', 'Don't Try', 'Hideaway', 'Bad Girls' and 'Story Teller' from the original live album, with the bonus demo tracks of 'Hideaway', 'Paris', 'Don't Try' and 'Different Story'.
Former band members have bandied the idea of reforming a number of times, with more serious discussions taking place over the last year. The idea of new songs written for recording and live appearances both mooted, but nothing confirmed.
For this writer who deputised for Bennett on bass if he was late attending rehearsals due to work commitments, and would operate their expensive MXR mixing desk when they moved up from shed to church hall it's a bittersweet trip down memory lane.
A number of the songs in their set remained ones originally penned by Drew, and albeit they would be altered musically I still recall him talking about the creation of songs such as 'Take The Morning'. Sadly, he passed away in recent years, Cheshire, Finnegan and myself were at his funeral. I like to think he would smile mischievously that some of his songs would see the official light of day again, much as I look forward to what the surviving members of this Birmingham rock band might achieve should they rise once more from Beneath The Surface.
Race The Night (Deluxe Edition) can be pre-ordered by clicking here.