The number of Italian rock bands who've come to notice outside of their home country could be counted on the fingers of one hand. But one band working towards making a name for themselves outside of their native land is Klogr (Key-log-ar), whose name derives from a psycho-physical law (S= KlogR) developed in the 19th century by Ernst Weber and Gustav Fechner. They've already toured around Europe as support act to Prong and, with another tour as a support on the horizon, they're attempting to make themselves known across the continent.
Formed in 2010, Klogr is a four-piece band consisting of Gabriele Rusty Rustichelli (gtr & vcls), Giovanni Joba Vignalli (Bass), Pietro Quilichini (gtr & vcls) and Maicol Margotti (drums). They draw their influences from right the way across the spectrum and they reflect this in their most recent album, Keystone, which follows on from 2014's Black Snow. (See review in RAMzine). RAMzine's Laurence Todd caught up with Rusty, band founder and leader, to discuss the band and where they see themselves going from here.
RAMzine: So, how did Klogr come together ? Who had the band members been playing in / with before joining Klogr ?
Klogr was born in 2010 from an idea I had with Nicola Briganti, from the band Celeb Car Crash. Then Todd Allen, all the way from San Diego, California, joined us and we finally released our first album, Till you decay, in 2011. After the first album the band's line-up changed a couple of times and we released an EP, a second album and a DVD. In 2015 a great guitar player, Pietro Quilichini joined Klogr and became an integral part of the creative nucleus of the band as it stands today. With Pietro in the band, we made the EP Make Your Stand and then our most recent album Keystone.
RAMzine: Which bands have exerted the biggest influences on Klogr's music?
We listen to a lot of music, from the blues right up to metal. Perhaps the most influential bands for us, when it comes to rock, are A Perfect Circle, Tool and Sevendust.
RAMzine: How would you describe the music you play?
Alternative rock, or alternative metal, depending on the specific song. There are a lot of atmospherics in our music, some fast songs, some soft songs and even some experimental ones. Putting a label on our music is hard.
RAMzine: How do you think your latest album, Keystone, benefitted from the production skills of David Bottrill ?
David Bottrill has done work with bands like Stone Sour, Smashing Pumpkins and Muse. Tool want to work with him because of his work with Peter Gabriel. After just a couple of days in the studio with us, David had become the fifth element in the band. He worked purely on the music instead of working on what could have been trendy. We spent a great deal of time working together and he drove the band, step by step, through the production process. When you're recording your own music it's very easy to lose focus, so David was like an eternal scientist, using his eyes and ears. He didn't put his ego on the album; he just worked on optimising the attitude of the band. He's gifted with a broad and open-minded vision in music.
We worked hard on this album, up to fourteen hours a day for a month, and with a super passio. We couldn't be more proud of what we've achieved.
David Bottrill himself said "I chose to work with Klogr because I liked their music, thought they had great potential and I felt I had something to contribute to their music."
RAMzine: How excited is the band at the prospect of playing across Europe in November 2017 as support act to The Rasmus ?
We're very excited ! 'Live' shows are our real world and it'll be great to meet new fans and to play in front of a lot of people. The Rasmus are a well renowned band so we'll be trying to do our best on the road.
RAMzine: There's only one show in the UK on this tour, in London, and it's already sold out. Would you like the chance to play more gigs in the UK ?
Absolutely we would ! We'd love to come back to the UK in 2018. The feedback we've been getting from the media seems to be brilliant so far, and we can't wait to experience the warmth of the British people with this new album. Support us on the road, folks !
RAMzine: The album title, Keystone, derives from the bands stand on environmental issues. Is this a conscious political standpoint for the band ?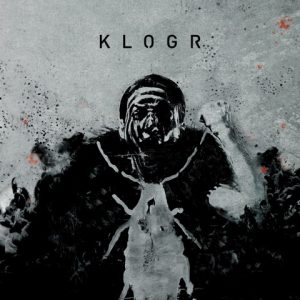 Yes, it is. We've been supporting Sea Shepherd* for a long time and we still do. They're one of the few organisations trying actively to do something to change the situation.
What we want to say with this new album is that, although man has elected himself to be the Keystone, the ruler of this planet, the truth is we are nothing more than guests here and we must respect the earth. The environmental issues we're facing today are the result of economic and political choices, so what we must do is to change our state of mind, we have to do something from the bottom to change the game.
RAMzine: How important has social media been for a band like KLOGR in being able to reach out to your fanbase?
It's very important. Using social media is an absolute essential today, both for music promotion and offline social gathering, as well as for the exchanging of ideas. At the same time there's no filter so it's always a challenge to make the difference. But, in any case, we do need real life, we do need to enjoy 'live' music and to meet real people out there in the actual world.
And with that, Rusty and the others in Klogr go off to focus on preparing for their European tour supporting The Rasmus, which begins on November 10th in Germany and will take them to several countries across the continent. They're clearly ready for the challenge.
( *Sea Shepherd is an international direct action ocean conservation organisation.)