We all have a craving for Southern music, down-home blues and exciting classic rock, right?
Yessiree, we do.
So we cannot wait to head into the English countryside this July for a weekend with the Ramblers.
We'll be joining the friendliest crowds in the country to celebrate the best music on Earth  — down Kent way — for this year's Ramblin Man's Fair.
You'll want to come too …
Spirit of Rock festival organisers have designed the best festival experience possible in a perfect location –  Mote Park in Maidstone  –  close to London, yet easily accessible from continental Europe.
And in addition to celebrating the best of classical and contemporary rock, impressive prog, and authentic blues with  buzzin' country — the Fair will also deliver the highest quality food and beverage, plus even boasts of its very own beer festival. Accommodation will include Glamping and Camping [nearby] and VIP facilities for the well-heeled.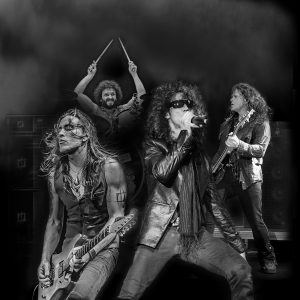 Ramblin 'Man has already announced its first wave of thrilling artists:
Pornograffitti merchants EXTREME will headline the Saturday night main stage with BLACK STAR RIDERS and Los Angeles burners, DOKKEN.
Sunday on the PLANET ROCK stage the headliners will be Texan's ZZ TOP, with special guests [yet to be announced]  in addition to the splendid SUPERSONIC BLUES MACHINE and Canada's MONSTER TRUCK.
On the Prog Stage, you'll find the stadium-rockers  KANSAS  plus Britain's MAGNUM and the hocus-pocus Dutch jazz-instrumentalists FOCUS.
On the blues stage, you'll enjoy virtuoso performances from luminary musicians such as British guitarist JOANNE SHAW TAYLOR, the glam-blues strut of the QUIREBOYS and the excitement of the young guitar prodigy AARON KEYLOCK.
And on the Outlaw Country stage, you'll witness the legendary singer/composer KENNY WAYNE SHEPHERD. In addition to real southern rockers, DAN BAIRD and HOMEMADE SIN plus the Finnish bluegrass revellers STEVE 'N' SEAGULLS.
More acts yet to be announced…
Real ales, great food, the best whisky and thrilling rock 'n' roll … What more could anyone want?
Ramblin Man Fair takes place on 28, 29 and 30 July 2017 at Mote Park, Mote Avenue, Maidstone, Kent, ME15 7SU
There are no age restriction for thus event. Tickets are free for children under 12 years. All attendees under the age of 16 must be accompanied by a parent/guardian (a person over the age of 18).