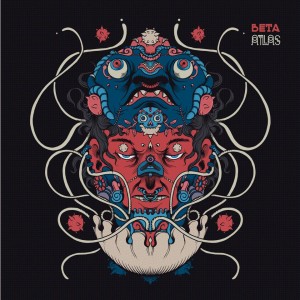 Modern rock act Beta have released a new single, 'Atlas', available via IL Sistema Entertainment.
The track is taken from the band's forthcoming EP, Medusa that is set for worldwide release this summer and was produced by Milo Froideval (Molotov) at Topetitud Studios Mexico City, Mexico. "Recording with Milo was quite an adventure," said front-man Blas Cernicchiaro. "He is a great producer that brings the best out of you and takes you to the limit and that is a constant that can be heard throughout our new album."
The release of 'Atlas' comes during the last leg of Beta's current tour of their homeland in Mexico. Cernicchiaro put being able to play 21 cities in two months down to "Hard work and brotherhood" and that "Touring was made for rock n roll."
'Atlas' can be purchased on iTunes and Amazon and listened to on Spotify. There's also a rather cool video of the alternative rock track that actually features all the band members' up close playing, in between a female dancer who mixes traditional steps with more modern choreography before it all gets nicely surrealistic.
The video for 'Atlas' can be viewed here