You are in for an absolute treat with this Hard Rock Hell 8 Announcement!
More acts have been added to the bill including The Vintage Caravan, Blue Pills, Horisont, Spiders and Santa Cruz.They join a line-up that includes Blue Oyster Cult, WASP, Krokus, Michael Schenker (Temple of Rock), Y&T, Bigelf, TruckFighters, Diamond Head and many more.
RAMzine caught The Vintage Caravan at Hammerfest where we said they were "Hippy by fashion, Rock and blues by sound, f*cking mental by stage performance!". This trio do not disappoint in providing the crowd with an rock and roll performance that you will not forget.
RAMzine recently reviewed the new self-titled album from Blues Pills commenting "An intense flavour of blues, rock n roll and a little taste of some powerful, soulful vocals add intense freshness to what we would consider a real breath of fresh air". Blues Pills have come along way over the last few years – now entering the charts in 10 Countries! We very much look forward to their set!
One we did not expect, but is the best announcement we have heard in a long time – Santa Cruz! These finnish hard rock dudes, could be one of the best bands you catch live this year. Packed full of adrenaline, they embody the spirit of Hard Rock and Roll!!!
Video: The Vintage Caravan – Expand your Mind
Hard Rock Hell 8 The line-up so far:
Blue Oyster Cult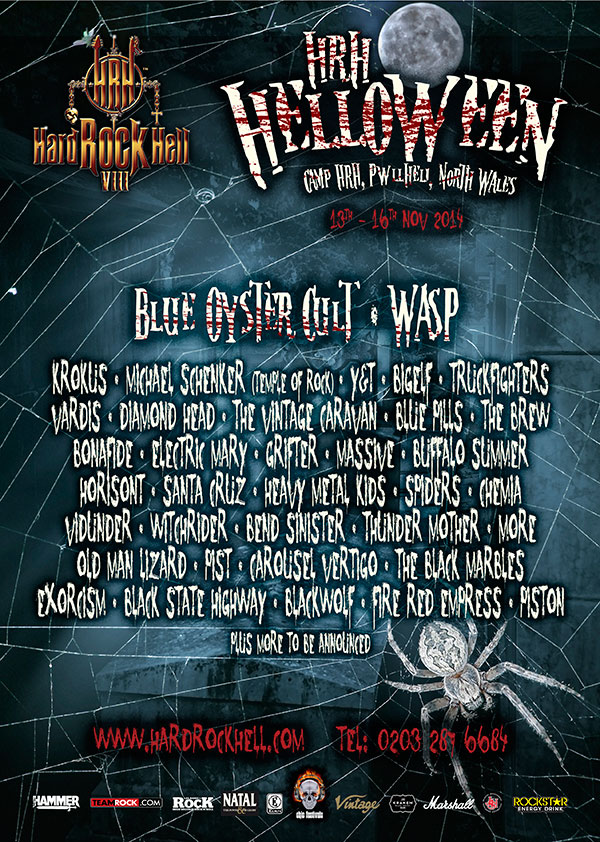 WASP Krokus Michael Schenker (Temple of Rock) Y&T Bigelf Truckfighters Vardis Diamond Head The Vintage Caravan Blue Pills The Brew Bonafide Electric Mary Grifter Massive Buffalo Summer Horisont Santa Cruz Heavy Metal Kids Spiders Chemia Vidunder Witchrider Bend Sinister Thunder Mother More Old Man Lizard Pist Carousel Vertigo The Black Marbles Exorcism Black State Highway Blackwolf Fire Red Empress Piston
For more details and tickets go to www.hardrockhell.com