With current single 'Nothing Good Lasts Forever' out now, new album The Great Escape due for release on 5th July and 11th August booked for a Sunday slot at this year's Bloodstock Festival,  Aussie/Irish hard rock act Jailbirds are making hay while the sun shines.
Featuring the McDonald brothers  Axel (Lead vocals and lead guitar) and Jay (Drums) from Sydney, Australia and Irish rhythm guitarist Ed Orr and bass player Jamie Trimble if you're into bands link AC/DC, Airbourne, Rose Tattoo and legendary Irish rockers Thin Lizzy. The step forward and check Jailbirds out.
"This album represents endless hours of hard work and a mountain of ideas converged and narrowed down to eight tracks," said the band, "The Great Escape is a fitting name for what we are going through as a band, the desire to escape being at the bottom of the pit only starting in this gigantesque musical realm that exists today. It's about the challenges that a band faces in its beginnings, the frustrations and the barriers you encompass, the journey of wanting to rise up, going from unknown to known and all the exterior negativity that accompanies it.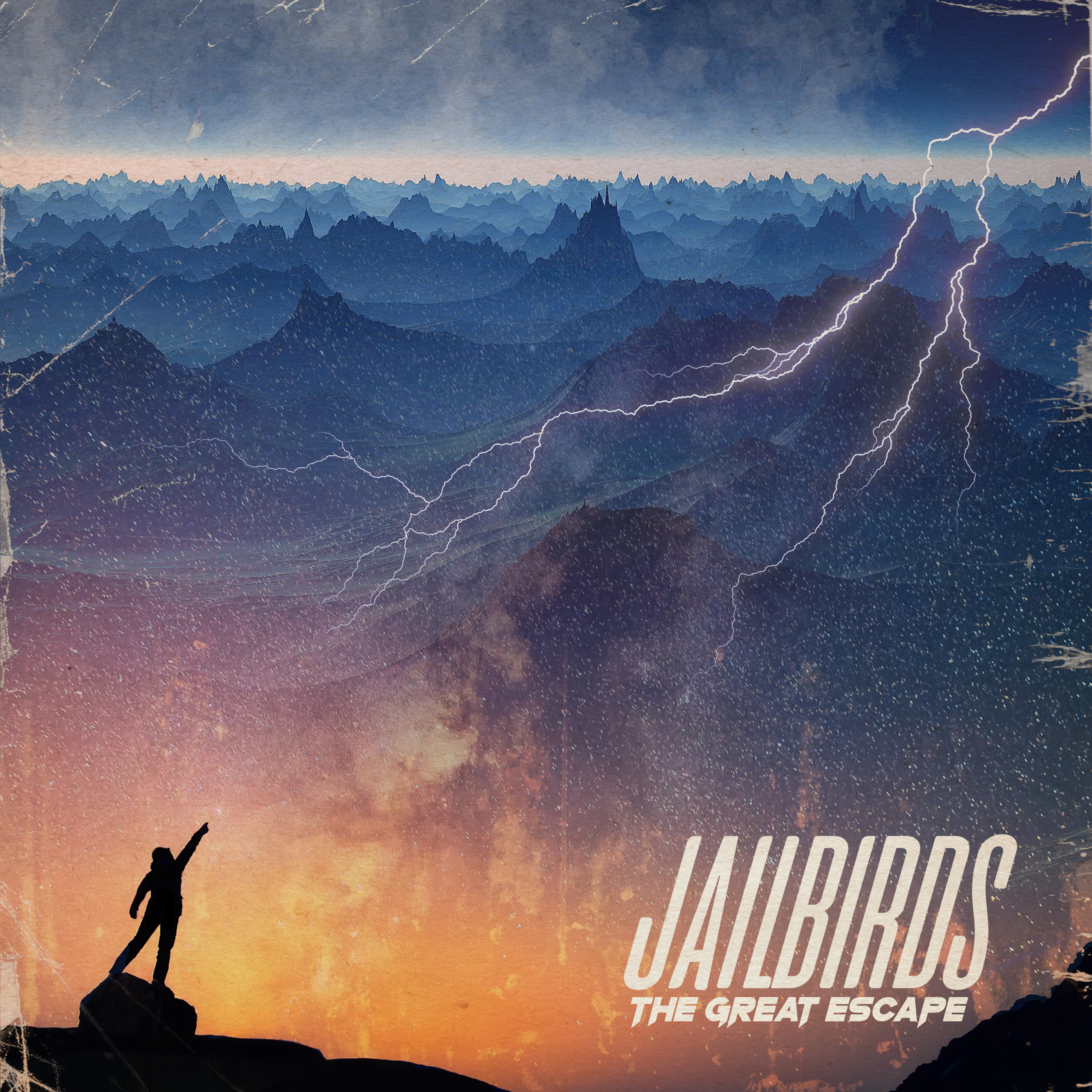 "This album takes those challenges head on under the form of what we see as pure hard rock. Although The Great Escape deals with these struggles, it was also written purely for the love of music and the hard rock genre. It's a style of music we all grew up with and can identify with, a form of music therapy to our ears. The album is an amalgam of our blues influences which shines on tracks such as 'Shadow of Love' and 'Underdog', colliding with our heavier material such as 'The Great Escape' and 'The Pilot'.
"Whether you're a fan of hard rock, a member of a band trekking through the early stages of building something, or an individual completely unbeknownst to this style of music whose curiosity peaks ever so slightly; this album could be for you. We're a band consisting of four guys writing music we love and contributing towards establishing the new age of rock n roll, paving our own journey into the unknown, so crank up the volume, stick the speaker to the wall, and shove some hard rock down your neighbour's throat, cause this album is dedicated to them".

The Great Escape will be released on Golden Robot Records,  current single 'Nothing Good Lasts Forever' can be both bought and streamed by clicking here and for Bloodstock tickets where they'll be joined by the likes of The Scorpions, Queensryche, Dee Snider and Soilwork go here. In the meantime catch the video for 'Nothing Good Lasts Forever' right here at RAMzine.