As a much-loved ska punk band hailing from West Yorkshire, the four members of Random Hand broke their fan's hearts in early 2015 by announcing a hiatus. To add insult to pit-based injury, they would also release their much anticipated fourth album Hit/Reset the day after their last gig at the Underworld in Camden, but had no plans to tour this album. The band ensured they went out with a bang and played to a packed venue, inviting the crowd to a stage invasion during their last song, the infamous 'Scum Triumphant'. The energy of several hundred people packed onto the small stage screaming "WE'RE SCUM" will not be forgotten by those present at the gig, and the fans went home that night unsure of when they would next witness this band play, but happy and sweaty.
Two and a half dark years passed, with the band members side projects keeping fans from becoming too bereft. The eagle-eyed fans on Facebook noticed the band reference the Underworld gig as their "last" gig. Shortly before Christmas 2017 the band announced appearing on several festival line ups and that, of course, a few warm up gigs would be the sensible option. Having thoroughly warmed up by delighting their fans at festivals and touring the UK during summer 2018, the band announced that it would indeed tour their latest album. Fans rejoiced, tickets were bought.
Nowhere in London would be more fitting than the Underworld for their official welcome back gig, booked for the 26th January 2019. Unfortunately, the club was damaged by flooding over the new year period and would be unsuitable for the foursome's frantic energy in time. There was a mad rush to track down a suitable venue for 500-odd excited ska fans who couldn't wait to skank around.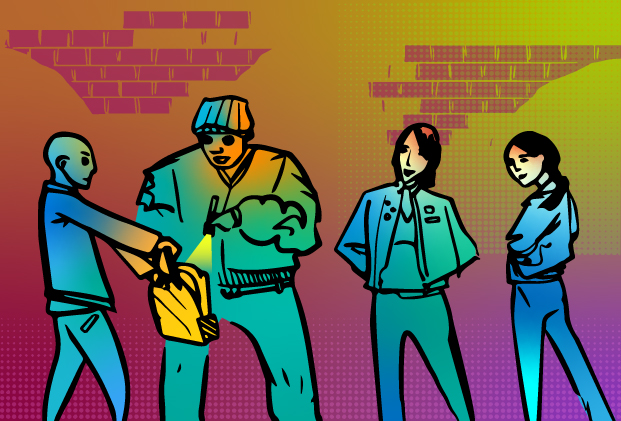 Running through heavy rain (and traffic) we managed to reach the Village Underground in time for the second act of the night. After a lengthy queue and bag checks we were in, absolutely
soaked but still psyched for a night of great music and skanking.
But first, Drank…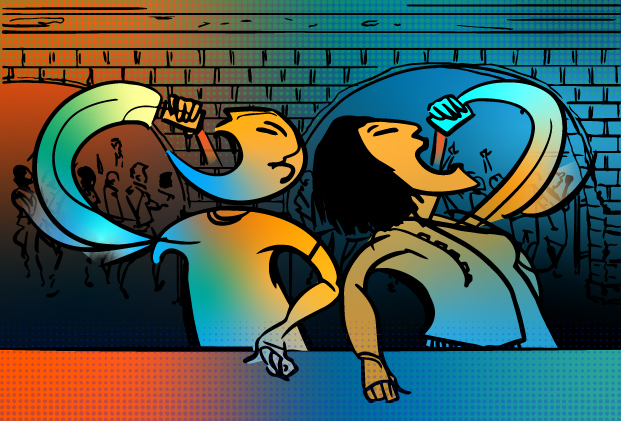 The second act was Riskee and the Ridicule with a blend of ferocious punk rock overtones combined with a heavy grime influence, skillfully vocalised by lead singer Scott Picking.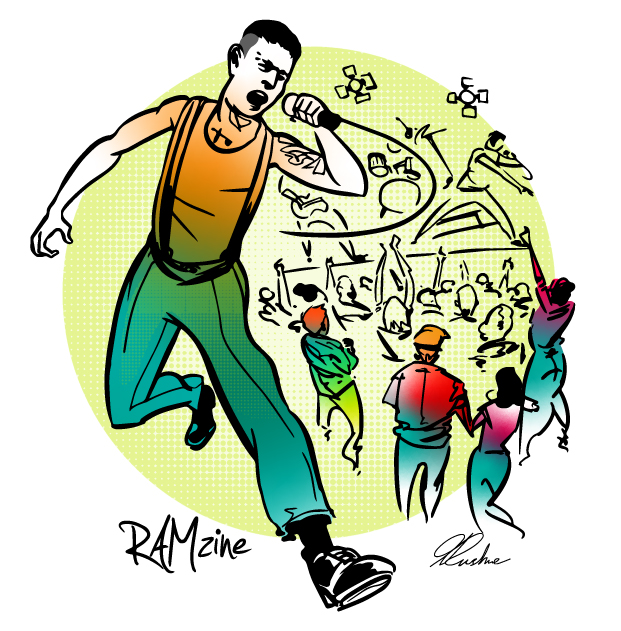 Up next, Popes of Chillitown, a well-established Ska outfit touting a diverse mixture of dub, 2-tone, punk, dnb and hip-hop sounds, enhanced with catchy hooks and sharp brass from the likes of Ieuan Williams (trombone) and Will Rathbone (saxophone).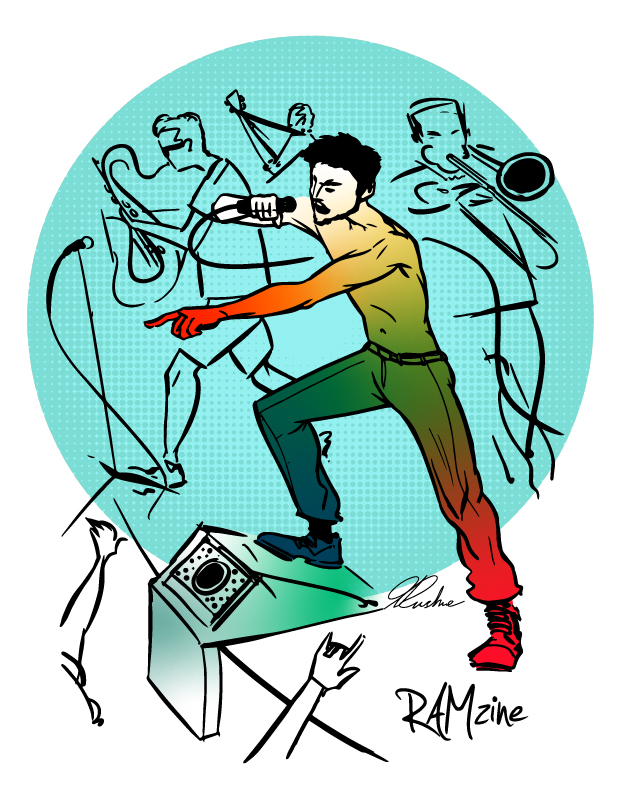 Once Popes had finished a stampede to the bar ensued, followed by a plastic cup shuffle back to the main hall about 10 minutes later. Finally, Random Hand came on stage
and the crowd went ballistic.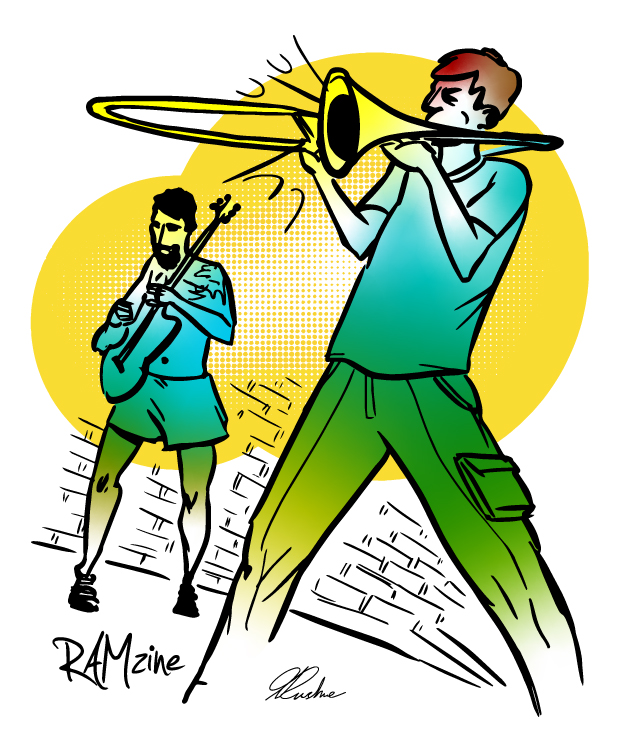 What followed was a full-on session of bopping, skanking and general revelry. Singer Robin Leitch had complete control over the crowd and from the get go you could tell the band still retained that incredible amount of stage presence and charisma that they were renowned for. If you're looking for a top night with one of the greatest ska bands on the scene right now, I guarantee you will always find it at a Random Hand show.