In Flames are about to drop their new album I, The Mask on March 1st via Nuclear Blast and their fans can't barely wait to find out what's next for this sensational Swedish group, who have sold over two million records all over the world. Since the early 90s In Flames have turned heads thanks to their uniqueness, then influenced many new bands and have also paved the way for the development of their music genre. Having raised the bar within the melodic metal scene for years, we definitely have high expectations towards I, The Mask so we caught up with vocalist Anders Fridén who talked us through it.
RAMzine: Hi Anders, not long now until your new album I, The Mask comes out on the 1st of March, how do you feel about it?
Anders: I feel great! We had it in our storage for a while, it was recorded between February and May last year so we are happy that it's finally out there as we want people to hear our music. It's a way for us to get back on the road too.
RAMzine: What do you think the reaction is going to be?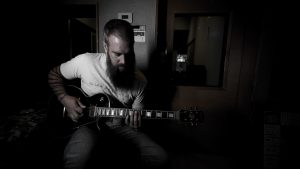 Anders: Hopefully positive so we can keep doing what we love to do. I'm so grateful to be part of this band and be part of every step we take. Whichever is the reaction to the album, that's out of my control. All I can do is create an album I believe in and give it to the record company.
RAMzine: But you must have a good feeling about it, right?
Anders: I have a good feeling every time. I don't believe there's any band out there who release a record they don't like. I feel strong about it and then obviously it's up to peoples' taste.
RAMzine: You've taken vocal lessons prior to the registration of this record, was it something you did for the sake of being a perfectionist?
Anders: When we did the previous album Battles our producer asked me 'Why don't you try to take some vocal lessons' and I was very skeptical about it. I couldn't see myself next to a guy on the piano doing scales up and down and feeling extremely vulnerable being alone in that room. But I've tried it and it was a really really good experience. I formed this great connection with Mark, the vocal coach, and when it was time to record I was already warmed up. I took lessons three times a week for three months and I learned a lot about breathing, being there in the moment and what kind of vocal keys are better for me. I didn't do it to try and become the best singer in the world or to make an impression on someone else, I did it more for myself because my voice is my instrument after all.
RAMzine: What's one thing you learned from this positive experience?
Anders: So many things… you know when you have to take a really high note, if you think about it way too much in advance you are never gonna reach it because you gotta be ready but at the same time let the technique do the job. Obviously you have to have the technique before that. I've learned a lot about breathing and how to master those things.
RAMzine: And how was working with Howard Benson as a producer?
Anders: It was great! That's why we came back. He's done some amazing albums for sure. He said he wasn't gonna change us, in fact he only made us more prepared when it was time to record. We didn't wanna spend months in the recording studio going back and forth on the same songs like other producers proposed to do, so Howard was our best option. Thanks to him myself and Björn had to learn how to be less protective of our stuff and how to do things in a different way too.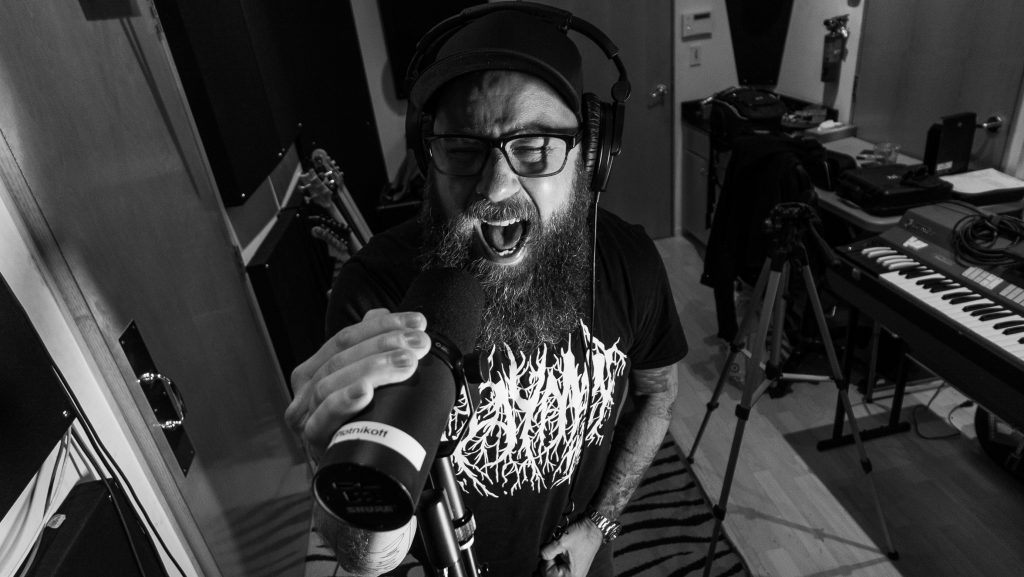 RAMzine: And I guess it's always good when you have someone like Howard who is so straight forward with you.
Anders: He's super straight forward! And when I record with him he's like 'Now you sound tired, take a break' or 'Now you sound too much Swedish, do this' so… (laughs).
RAMzine: This is your thirteenth studio album, how do you manage to keep your fans interested?
Anders: I can't control that, I just have to write the best possible things and hopefully people will be interested. I don't have an obligation towards anyone but I'm fucking grateful that people keep listening, without them I wouldn't be able to do what I do. When I think about it it's just insane! I'm so lucky that I get to travel the world with my best friends, I get to drink beer, I get to meet a lot of cool people and that pays the bills as well. I am working with my hobby and I've been living this dream for a long long time. It's important that you acknowledge that it's all due to the fans but I can't control if they like me or not and I don't want either, it's up to them.
RAMzine: How would you describe the evolution process from your very first album Lunar Strain to I, The Mask?
Anders – I can't comment on Lunar Strain because I wasn't part of that. I do remember when it came out, I was in a different band and we were all paying attention at what other bands were doing. It had a big impact in Gothenburg because it was quite unique.
When I joined the band we started to have a more stable lineup, as before it was more like a side project. Slowly we started to get more recognition from the outside and then we went from a small Swedish label to Nuclear Blast which was a big deal for us and a dream come true in so many ways. It's so easy now to say that we were more naive but I think there's a greatness in that as well. A lot of songs from that era are still fantastic but I think we improved our way to work in the studio. We started with what people call melodic death metal and then we opened up and became wider, I mean we never want to do the same album twice. I wanna be free with my own art.
RAMzine: You mentioned that when you create an album you don't really think about people's reaction. So where does the inspiration come from?
Anders: Musically we are who we are and we won't change that, we can only improve but that comes with experience and with learning more about our skills. Lyrically it's about what happened today or thirty years ago or something that happened to someone else. We like to be open to what we have around, understanding where the world's at and where we are at. There's a lot of things that inspire us.
RAMzine: 'I Am Above' is a great single and the video is quite unusual, with Martin Wallström from Mr Robot as the one and only star of it. How did you put this idea together?
Anders: It was a collaboration between me and my manager, I wanted to put a lot of emphasis on the lyrics that's why there's nothing going on in the back of the video. Also we were thinking about the Sinéad O' Connor 'Nothing Compares To You' video where she's in a turtle neck and you really listen to what she sings about. It's sort of scary and intriguing to watch this person. When I see Martin singing my lyrics, I know it's my words but it's not me. It's weird but cool and in all honesty we don't really like to be part of our videos. I like to direct them and come up with the concept but being in front of the camera it's not my thing.
RAMzine: Why did you choose Martin?
Anders: Because he's awesome and he's super cool in the series. He worked out that he could have done it while we were away on tour and Patric Ullaeus, the director, put it all together nicely.
RAMzine: Since you are quite a perfectionist, is there still one thing you'd have changed about this upcoming record?
Anders: No, that's just a waste of time to go back and think 'Actually I should have done this or that', then you are on the wrong path. I mean I'm a perfectionist in my own world, I like to go to the studio with something that doesn't exist and coming out with something that seems great to me and to the band.
RAMzine: What's the very first thing you are gonna do as soon as the album's out on March 1st?
Anders : Have a beer, I'll be in New York so I'll celebrate for sure. We already start touring in February.
RAMzine: You have also a tour in UK and Europe coming up in April, are you planning anything special for your fans?
Anders: No more than we are gonna be there. It's gonna be the first time that the fans are gonna hear the new songs live. I'm happy I'm gonna be back in the UK for sure and it's not the full European tour for now but only a few selected dates. We played the arenas with the Avenged and with the Five Fingers so it's good to be back in smaller venues 'cus it's more intimate and closer to the fans. But we are not coming out in strange costumes or anything like that (laughs).
RAMzine: It's gonna be you and your new album.
Anders: Exactly.
RAMzine; What happens after the tour?
Anders: Our calendar is pretty full, there's a lot of stuff I can't reveal right now, but definitely it's gonna be busy! Then some festivals are already out and of course we are gonna have our own festival again 'Borgholm Brinner'.
In Flames new studio album I, The Mask will be released on 1st March via Nuclear Blast.