Gaining a solid name for themselves over the past few years, Inglorious are back on the road in support of the third extremely anticipated album Ride to Nowhere, a name that they are far from living up to, as they continue to bring outstanding performances to every stage and venue on the way. Bringing the finest of talent on the road with them, the new line up Inglorious is supported by the energetic and electrifying City of Thieves and one of our favourites Blind River.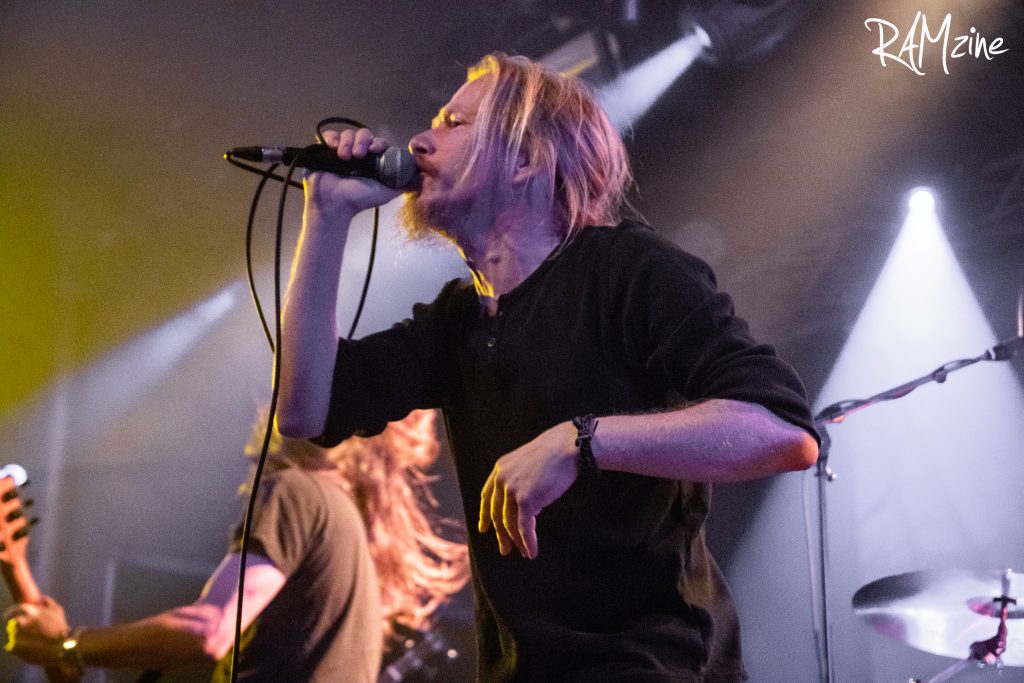 First up on the bill were the boys from Blind River, a slightly different touch with them performing acoustically on the tour. Something I was lucky to witness in London that would go down as a night to remember, however they were minus Andrew Esson so to see the man mountain back behind the kit again was superb. Despite the subtle sounds of acoustic, they rocked as hard as they usually would with their full electric setup, sadly with a short set list as most openers are stuck with, favourites were all included, 'Resurrection Sister', 'Home', 'Can't Sleep Sober' among others. Cheers and nodding heads filled the venue which is a delight to see for an opening slot. As always it's great to catch up with them after their set and hear how great the tour is going for them, we hope to catch them again soon, seeing them back in November seems like far too long ago!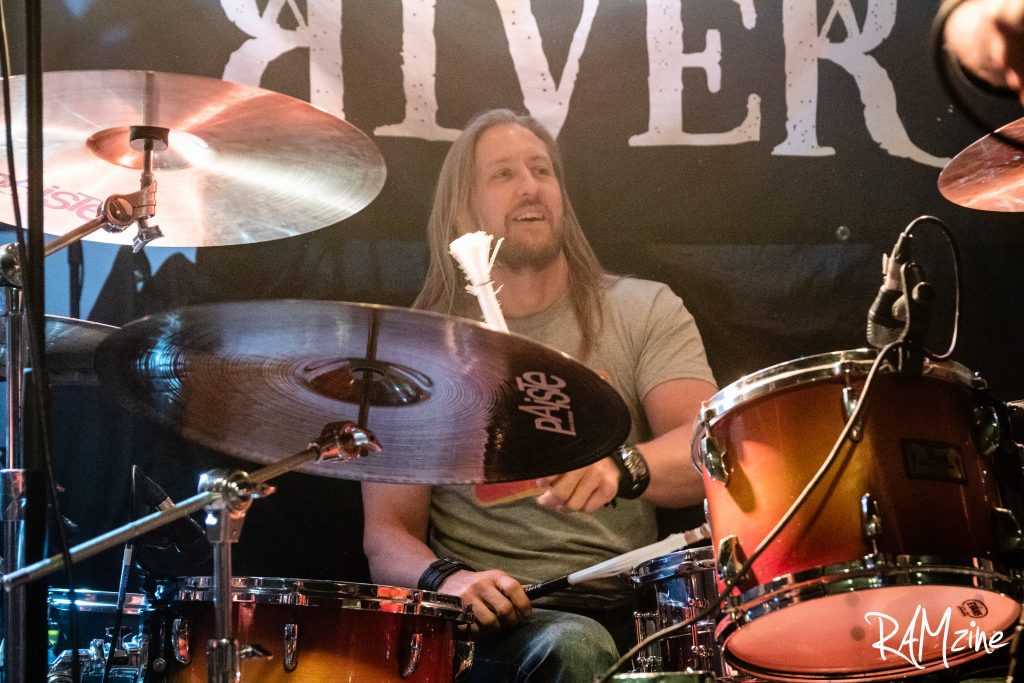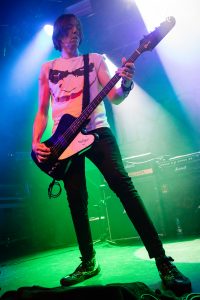 Next up came City of Thieves, their no nonsense rock is as infectious as the black plague. If you had to try and pin these down in a description, you wouldn't be far wrong with thinking along the lines of a British Airbourne with their catching riffs and rocking basslines, it's hard to not notice a drummer that despite being hidden behind a kit certainly lets his presence be known with hair flying constantly with drumsticks smashing away. As a trio they do seem to sound a little thin, something that a few believed, and having that extra element could really fill out their sound and take them to the next level. There's absolutely no doubting their talents and writing abilities though, these are a band made for the stage. Worthy of their slot on the line up, and one to make the effort to see at any given chance.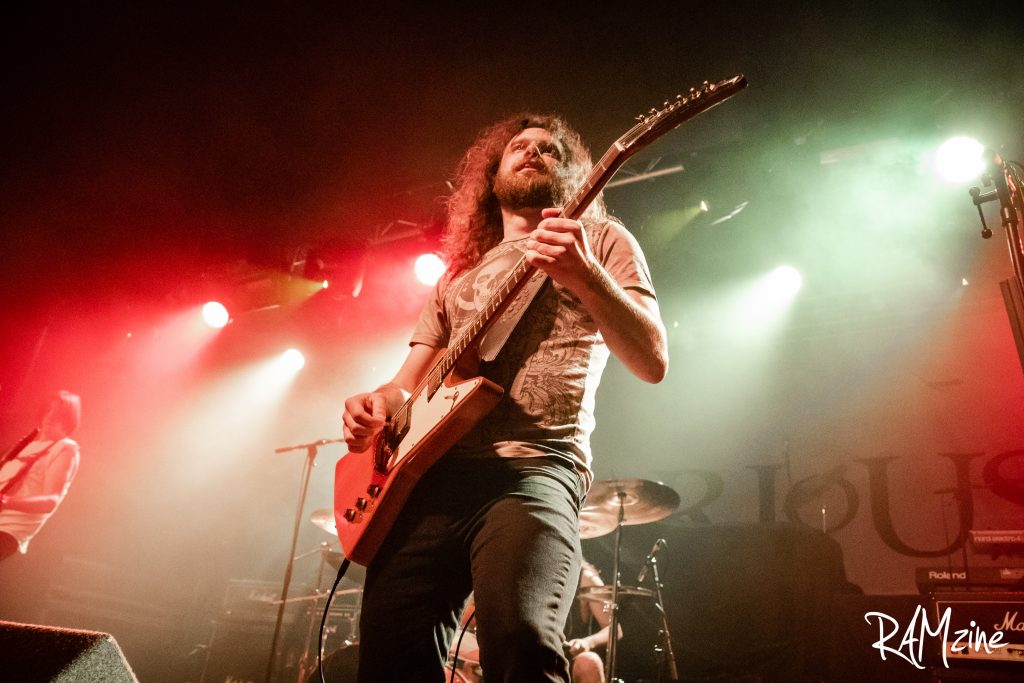 Granted, headline act Inglorious frontman Nathan James may have been in the limelight for some of the wrong reasons recently, but since then he has been nothing but thankful and humble to each and everyone. The split from previous band members has reinvigorated new life into the band and there is no denying the sheer amazement of what surrounds himself with, least of all to mention a young 19 year old guitarist, Danny Dela Cruz on lead guitar.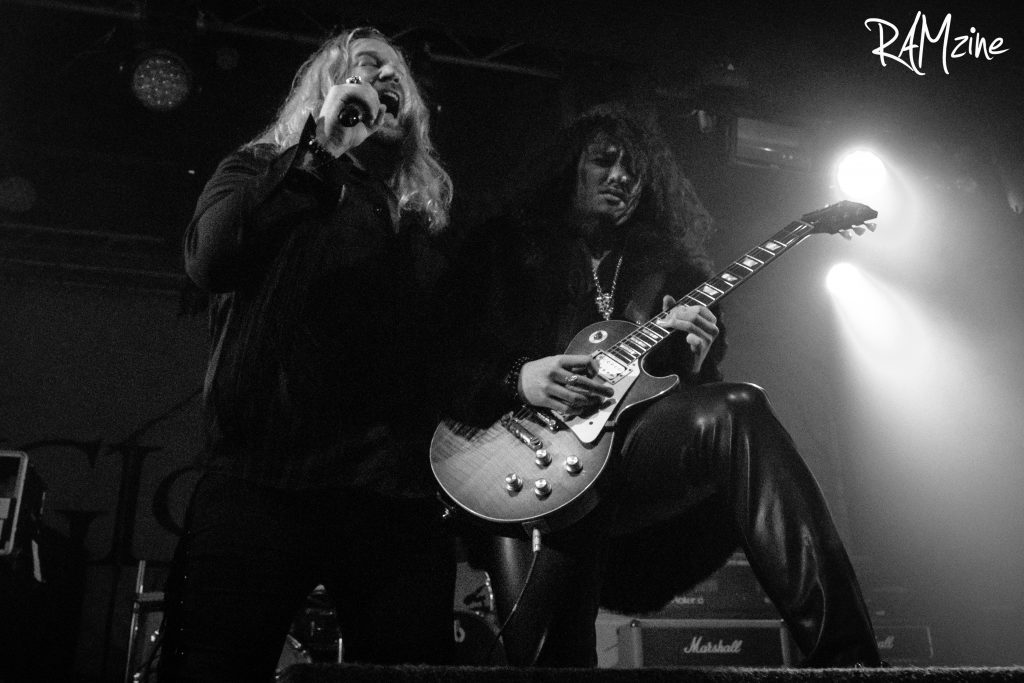 A packed out set of 19 songs and an enthusiastic crowd made for a fantastic hour or so, seeing Nathan sing his way through the crowd just makes it extra special to those fans here for the first time as phones go aloft to capture video and photos of the their special moment. It won't be long until they are selling out venues double, triple the size.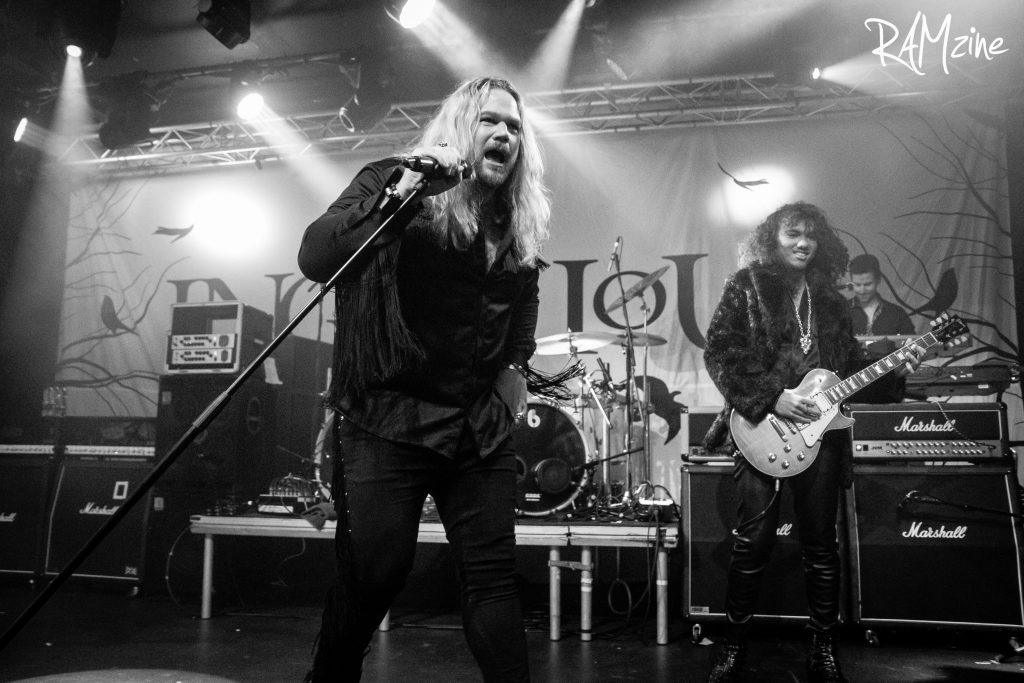 Dan Stevens having a minor issue with his guitar was the only hiccup of the show, soon remedied and back firing on full cylinders. New friends that had seen them before mentioned how both Dan and bassist Vinnie Colia had been set a little in the back of the limelight in previous shows, tonight was far different as everyone gets their share in the glory, drummer Phil Beaver even having his moment of glory coming out from behind the kit to join on the acoustic 'Glory Days' with a 12 string, the ultimate of intimate tracks for intimate venues. The show makes for an emotive, roller coaster of joy and happiness. Even being treated to what is described as potentially the heaviest track of the new album goes down a storm.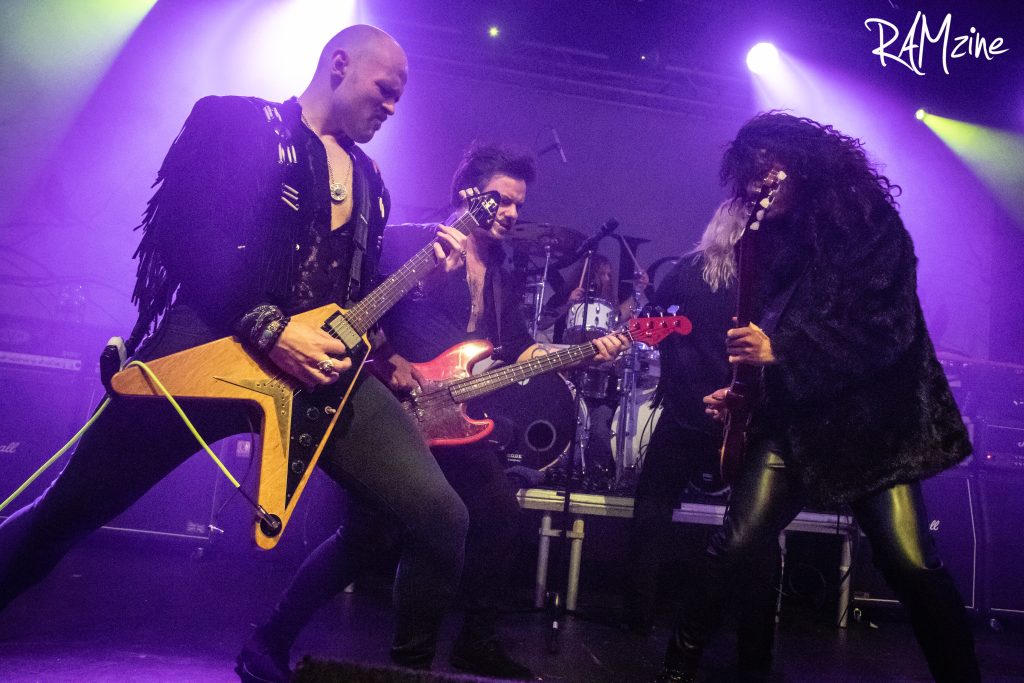 On a weekend with the six nations and many, many gigs that could be attended, with thanks to the staff, photographers, bands and everyone else involved, that one evening makes for a huge highlight of it all. A perfect mood setter for a night to follow catching up with an old friend, you could have been in the worst mood ever before the show and come out beaming, far better than that terrible half-time show I later suffered to watch with the Superbowl, maybe one day it could be Inglorious…
Inglorious Set list:
Where are You?
Taking the Blame
High Flying Gypsy
Read All About It
Glory Days
Warning
Making Me Pay
Freak Show
Breakaway
Uninvited/ Danny Dela Rosa Guitar Solo
Ride to Nowhere
Liar
Faraway
I Don't Need Your Loving
I Don't Know You
Encore:
Holy Water
Until I Die