It's no secret that Black Star Riders are the phoenix that formed from the ashes of Thin Lizzy, making them an already brilliant band with a lot of great tunes left in them. BSR are about to embark on a UK tour co-headlining with Europe, as well as just releasing their second album 'The Killer Instinct'. We spoke to BSR guitarist Damon Johnson about touring, festivals, the current music industry, and what 'The Killer Instinct' actually is.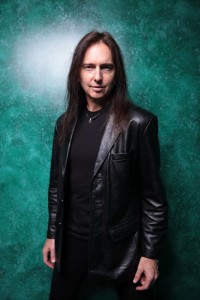 'The Killer Instinct' will be out soon (23rd February 2015)! How would you describe it in a nutshell?
It's a great next chapter in the evolution of a band that has big goals and lots to say musically. Many assumed a group like ours would only make one album and possibly fade away, as do many rock bands comprised of veteran musicians.
Where did the name 'The Killer Instinct' come from?
Ricky  [Warwick, vocalist] wrote a fantastic song lyric, inspired by a documentary about Muhammed Ali. As we compiled more songs, he suggested "The Killer Instinct" as an album title as well.
All your album covers feature pin-up girls, was this a conscious decision by the band?
This is very important to Ricky and Scott [Gorham, guitarist], who are big fans of the old wartime artwork like that. It's certainly iconic.
Which were your favourite tracks to record?
So many! Loved working on the title track, as there are some classic harmony guitar bits in there. "Soldierstown" is as epic a track as any of us have ever been a part of; and 10 verses of lyrics! Also, "Blindsided" is a special song and a departure for the band; am proud that we can paint with those colours as well.
Read our review of 'The Killer Instinct' in issue 1 of RAMzine:
Is there anything that sets this new album aside from your debut album 'All Hell Breaks Loose'?
We are very clear this time as to who we are as a band. And Nick Raskulinecz was a huge addition to our team, as far as capturing the more defined musical vision we have for ourselves now.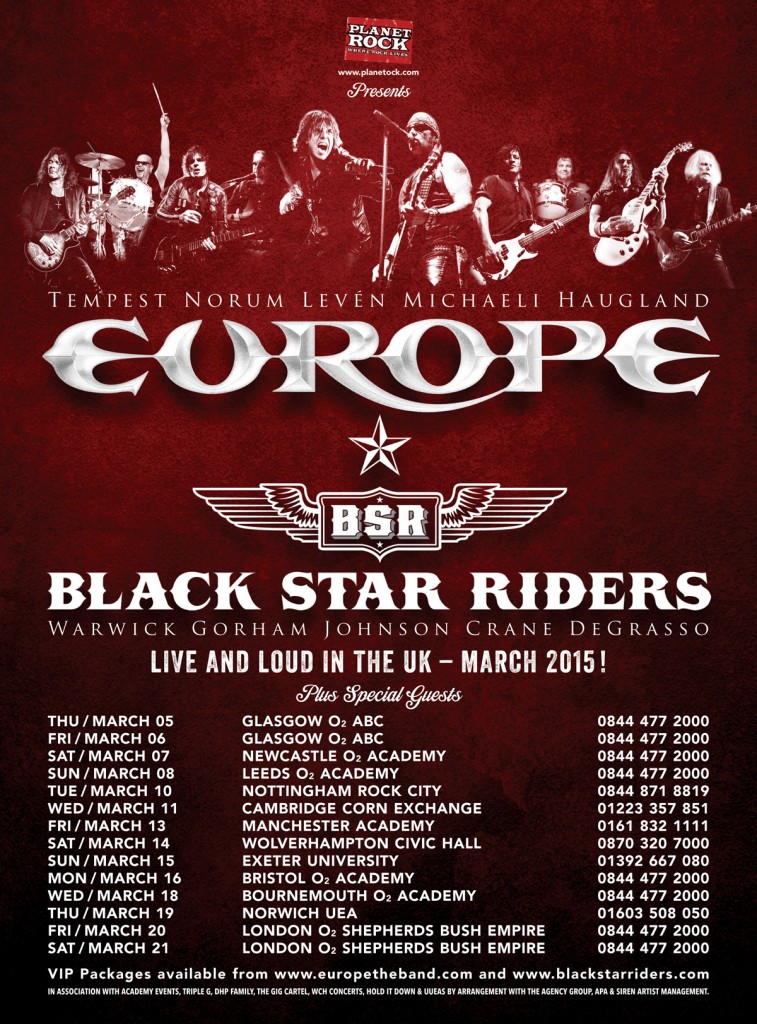 How are you feeling about your forthcoming UK co-headline tour with Europe?
Can't wait for this tour. We are good friends with all the lads in Europe. They are a quality group of people and put on a great show as well. It's a fantastic package for our fans, and theirs alike.
What should fans expect from this tour?
You can expect a band in it's prime. We feel like we've been playing together for much longer than we have, and the interaction between us musically confirms that feeling. And you can expect Jimmy [DeGrasso, drums]  to ask "where's the vodka?" each day that he walks into the dressing room.
Which venues usually get the best response from your live shows?
Well, with at least some humility, I'd say that we get great responses in every type venue we perform. But there's no question that this band was born, bred, and conditioned for the big stage.
Do you think the world of hard rock has changed from previous incarnations of BSR to the present day?
There is no doubt that it has changed. We have made a conscience, united decision to focus on the things that we can control; like the quality of the songs and performances, and our commitment to being as accessible to our fans as we possibly can (They are the only reason we get to do this at all). Things like "free" music streaming, talk of the "death of rock", or lack of MTV support…those are things that we don't and never will have control over. We are going to be a band, no matter what.
According to sales figures – 'old' music sold more than new music last year, do you think that truly reflects the modern music industry?
It certainly reflects this day and age. Most music fans of classic bands are very committed and understanding of doing what they can to support their favourites by purchasing albums, t-shirts, and concert tickets. I've no idea how younger bands even get off the ground, much less thrive, when so many young fans have lived their entire lives in an age where they not only acquire, but expect, their music for free.
Which artists, or albums are you currently listening to yourselves?
Jason Isbell – Southeastern, Sleater-Kinny – No Cities To Love, Marilyn Manson – The Pale Emperor, Sturgill Simpson – Metamodern Sounds In Modern Country Music, Judas Priest – Redeemer Of Souls.

Which festival are you looking forward to playing the most this summer? 
Without a doubt, Download is a big deal.
You must have played countless festivals across your career, which ones stand out, and why?
There are several, for me personally. Brother Cane performed at the Beale Street Festival in Memphis, Tennessee in 1994, on the banks of the Mississippi River. In my time with Alice Cooper we played a Sonisphere event with Iron Maiden; the size of the audience was beyond huge. And in 2013 Black Star Riders performed at the great Sweden Rock Fest, and went down a storm.
Do you have any tips for people at festivals this year?
Drink more water than beer. You'll feel better, remember more, and have better skin.
If there was one thing that you would recommend people don't do at festivals, what would it be?
Don't wander into the artist area without proper credentials. You can take a knock on the head that will leave a bruise and make for a bad festival experience. Trust me, I've seen it!
Other than the new album, tour and festivals – what does the future hold for Black Star Riders?
We are already compiling material for album #3. We are very grateful and inspired to be having the experience that we are right now, and for the support of our fan base. We must hold up our end of the bargain.
BLACK STAR RIDERS – 'The Killer Instinct' (OFFICIAL LYRIC VIDEO)