Corrosion of Conformity are back and they're back with a boot in the face! Vocalist and Guitarist Pepper Keenan is back pumping out the punk laden metal and it's like he never left. I saw Corrosion back in 2014 at Hammerfest without Pepper and it didn't feel right. Who knew shortly after there were talks of him coming back after all these years. Their tenth album No Cross No Crown is Peppers first album in twelve years to feature him so this clearly is another sign that Pepper is sticking around.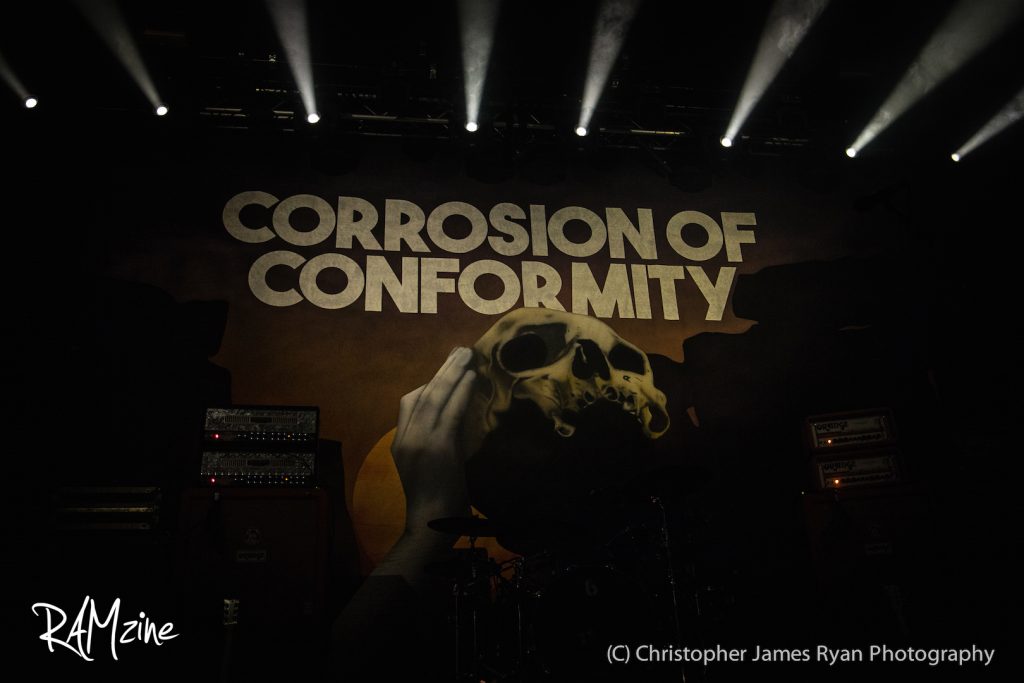 Corrosion are pretty much what it says on the tin they're here to play and make sick riffs and have a good time, don't like it, they don't care. This has been the attitude of Corrosion since the 80's and they haven't given a crap about what others think. They are not here to try and prove something or to outdo anyone. A lot of the crowd aren't the youngest but I'm glad to see there are some next gen metal heads in the crowd witnessing raw original punk metal in is true form.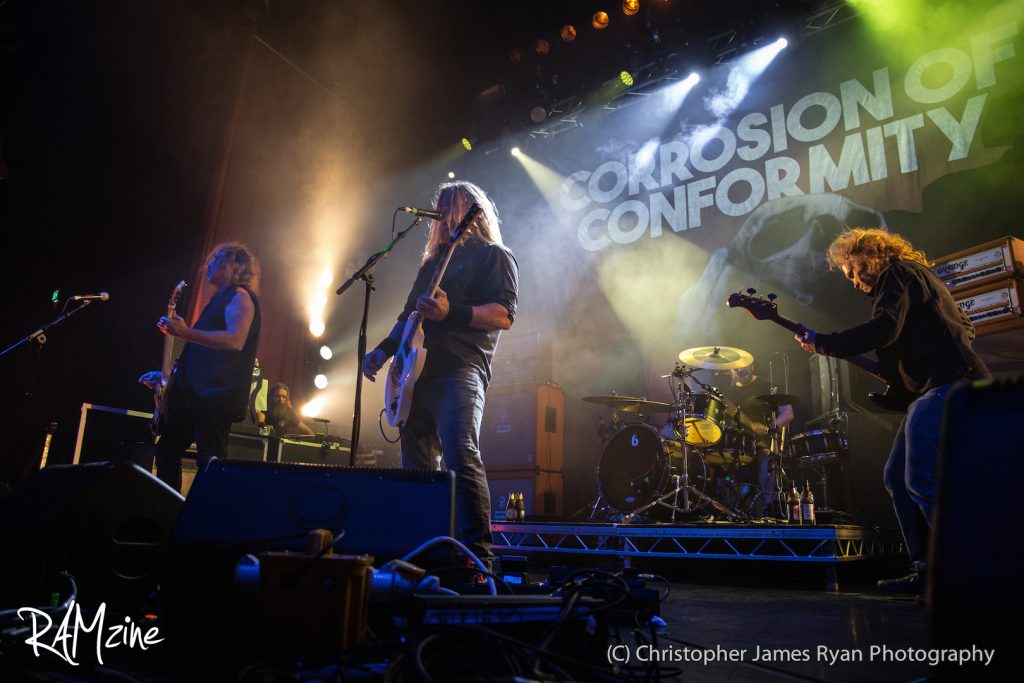 "I hear you're a tough crowd, well we are a tough band" says Pepper staring at the crowd, giving us a feeling of having just been initiated. What never gets old is hearing Corrosion's well known tracks,'Vote For A Bullet' which is politically reverent of today. Saving the best tracks till last 'Albatross' and 'Clean My Wounds' are two gems that they finish on. Yet again Corrosion pull of a great set, they don't fake it to get the fans and the fame, they play metal and enjoy the rock n roll
lifestyle which you don't actually see much now err' days. Here's hoping the next generation of artists take notes.
Track listing for Corrosion of Conformity at O2 Ritz Manchester on 30th October 2018: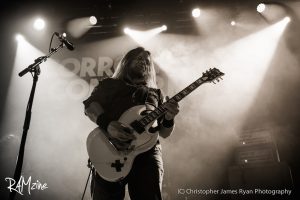 Seven Days
Novus Deus
The Luddite
Broken Man
Forgive Me
Wiseblood
Who's Got the Fire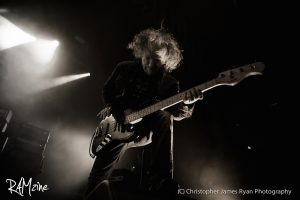 13 Angels
paranoid opioid
Vote With a Bullet
Wolf Named Crow
Albatross
Clean My Wounds