American hard rock legends Godsmack have arrived In the UK as part of their European tour. This was originally planned for autumn 2018 but due to personal reasons they had to postponed it. Now they're back in full swing with a three day stop in the UK before venturing into Europe. We're absolutely god-smacked that people still haven't heard of this amazing band. I proudly admit that I'm a huge fan of this band and to finally get to see them live for the first time is truly one for the bucket list and the same seems true for half the crowd here tonight and with this being a completely sold out show it makes it a very special evening.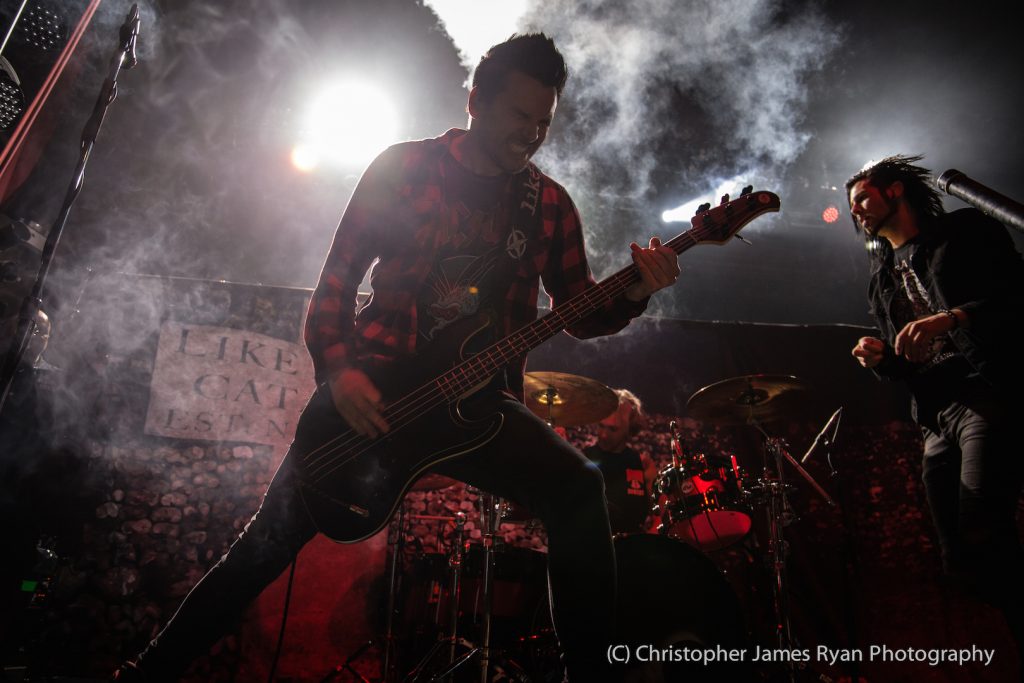 Along for this tour is New Zealand, hard rock, grunge band Like A Storm! They aren't just any band having supported huge acts like, Shinedown, Korn, Black Stone Cherry, Creed and many more. Two of their studio albums The End of The Beginning and Awaken
hit the top Billboard 200, so if that's not enough, guess what! They even have didgeridoos!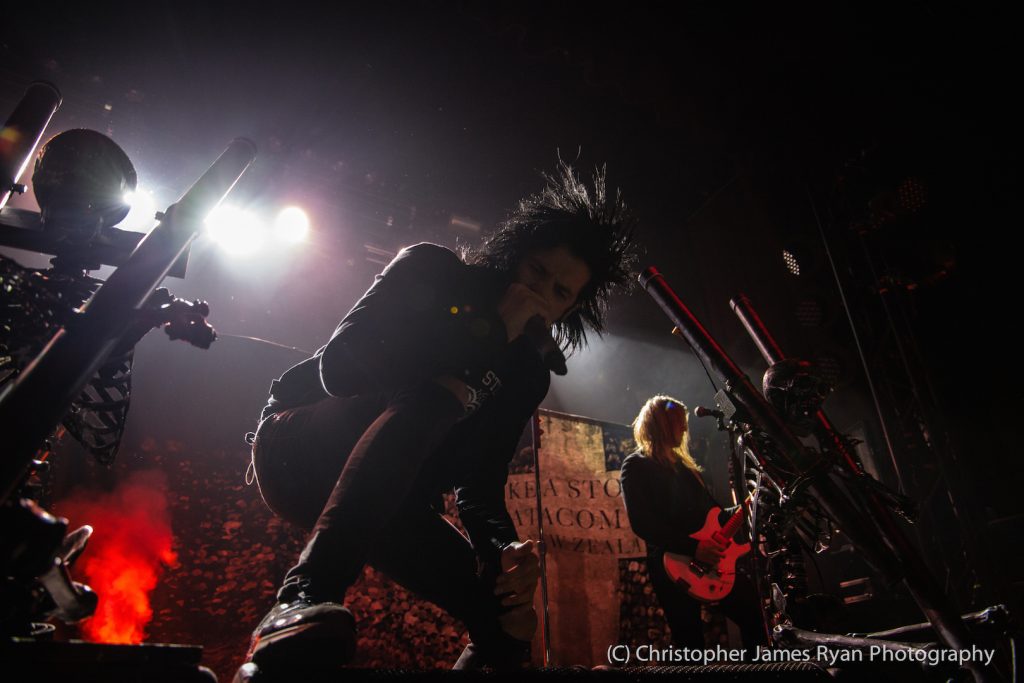 Opening up the show to a packed venue, it's time these lads show us what they are made of. A blend of hard riffs, electronica, metal and the sound of the dideridoo combine into a unique item. It seems the crowd enjoy this new taste of music. The favorite song of the set is 'Love The Way You Hate Me'. These three of these guys are actually brothers! Chris Brooks, Matt Brooks, Kent Brooks along with band mate Zach Wood. Despite a short set of only eight tracks and being the only support band for Godsmack I'd say they have done incredibly well and we can't wait to see what happens next with Like A Storm.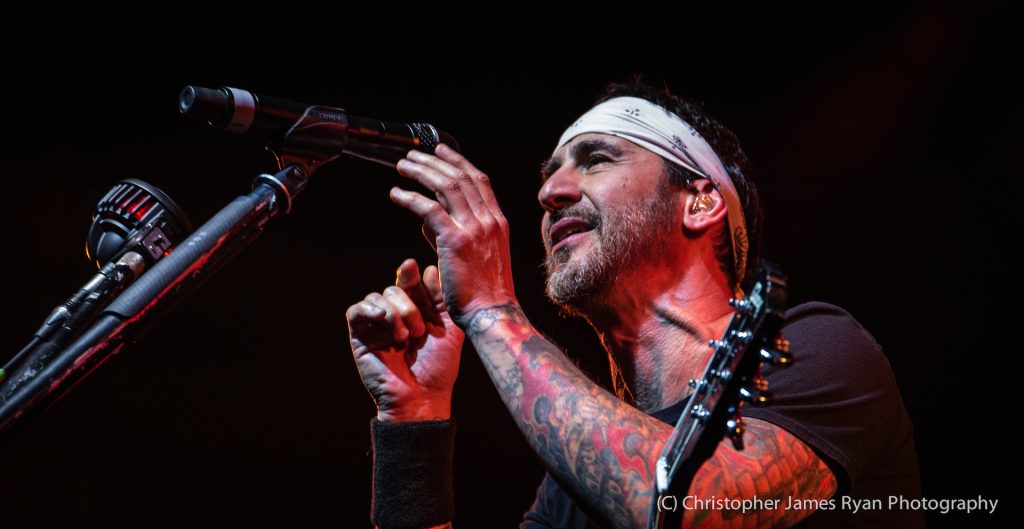 Opening up the set with a crowd-pumping mash-up of 'We Will Rock You' Godsmack arrive like Saints. Tonight we are spoilt by a fair share of classics and new tracks of their new album When Legends Rise. Sully Erna (lead vocals) is very happy to perform in Manchester. He and the other members are stunned to how amazing Manchester's crowd is tonight. The crowd are singing with Sully and the energy vibrates the heck out of the building! We serve a mean fish and chips in Manchester too apparently. Sully also says that they are going to play until we get kicked out as he is having way to much fun tonight and doesn't want it to end. "We are going to play what we want to play" he says as he grabs a set-list to find out what exactly he is playing! I think one of many great highlights is during '1000hp', before sully opens his mouth to sing, the whole crowd yells the start and sully just looks stunned, yells "Good Evening Manchester" and sings on!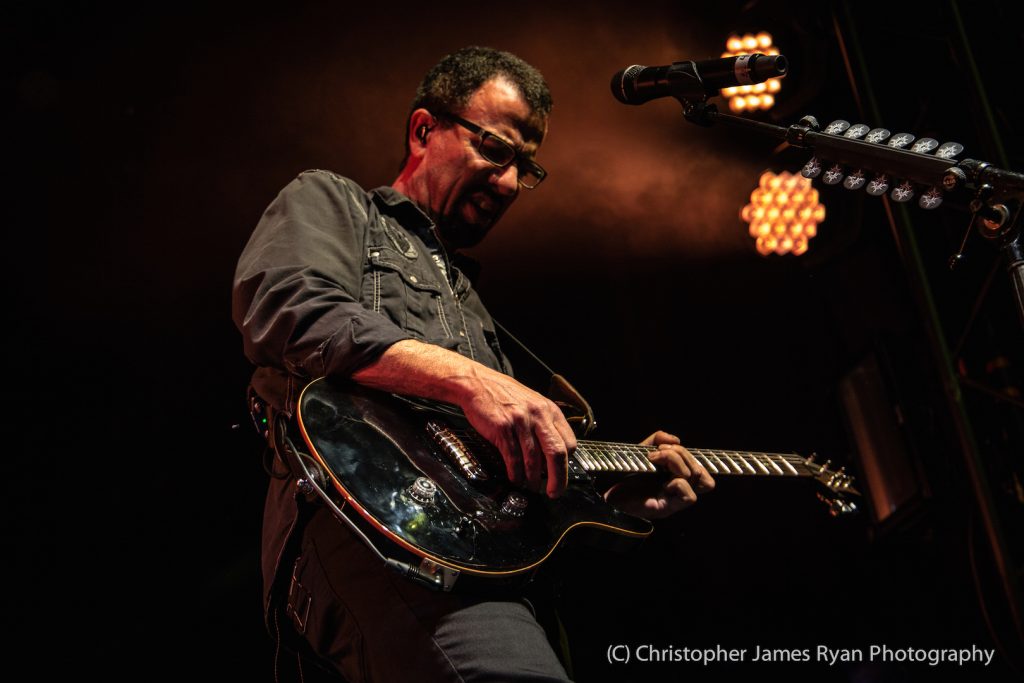 This pretty much happens from start to finish which makes it more amazing, the fact the crowd chant along to each song like a rehearsed choir. The energy is unreal they do sound incredible live and they just keep on going. During the show they play key favorites like 'Cryin' Like A Bitch', 'Awake', 'Something Different', 'Voodoo' and ending the set with 'Come Together' featuring an insane guitar riff battle between the guys.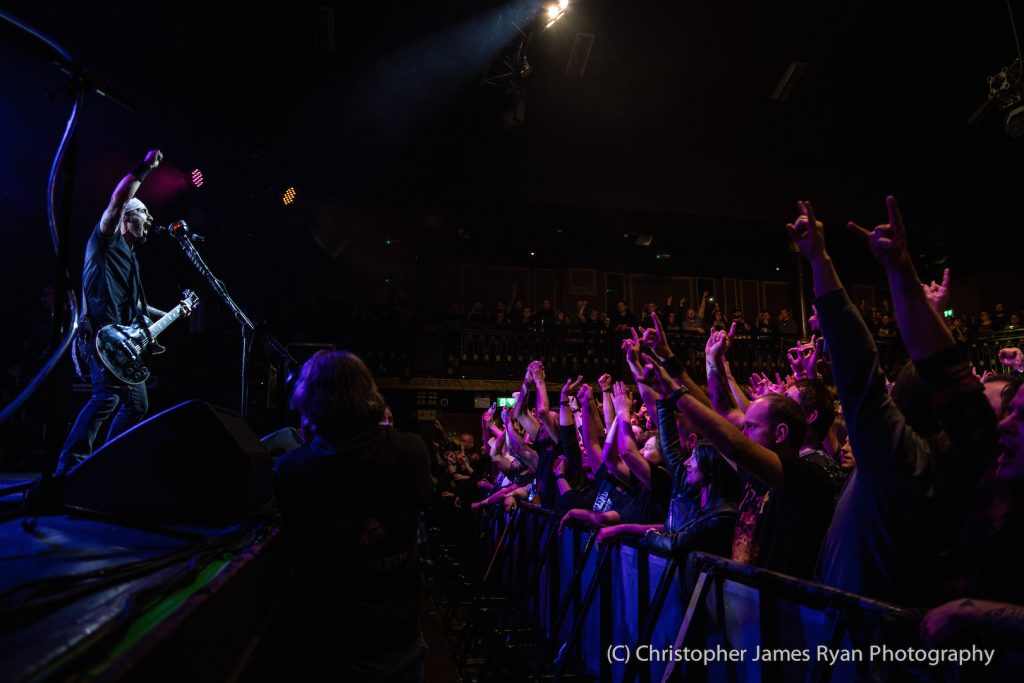 We are spoiled by a trio of encores featuring 'Under Your Scars', 'Bulletproof' and 'I Stand Alone'. What a powerful song to end on! 'Scars'
is now such a personal song to the band, it's a tribute to those we have lost, the people who are struggling on the mental health side
of things and to those who are fighting each day to survive. We are all human at the end of the day, we are not bulletproof, we have emotion. As long as we know this deep down inside, to push forward and to remember those who have passed we will live to fight another day. As someone who is battling mental health issues, this song is deep, meaningful and full of emotions. This song has only been played a handful of times and sully is on the piano singing like a champ! Lifting the spirits into the good side 'Bulletpoof' and 'I Stand Alone' are very powerful songs. They form the pits, crowd surfers are working hard and everyone in the room is involved singing or moving.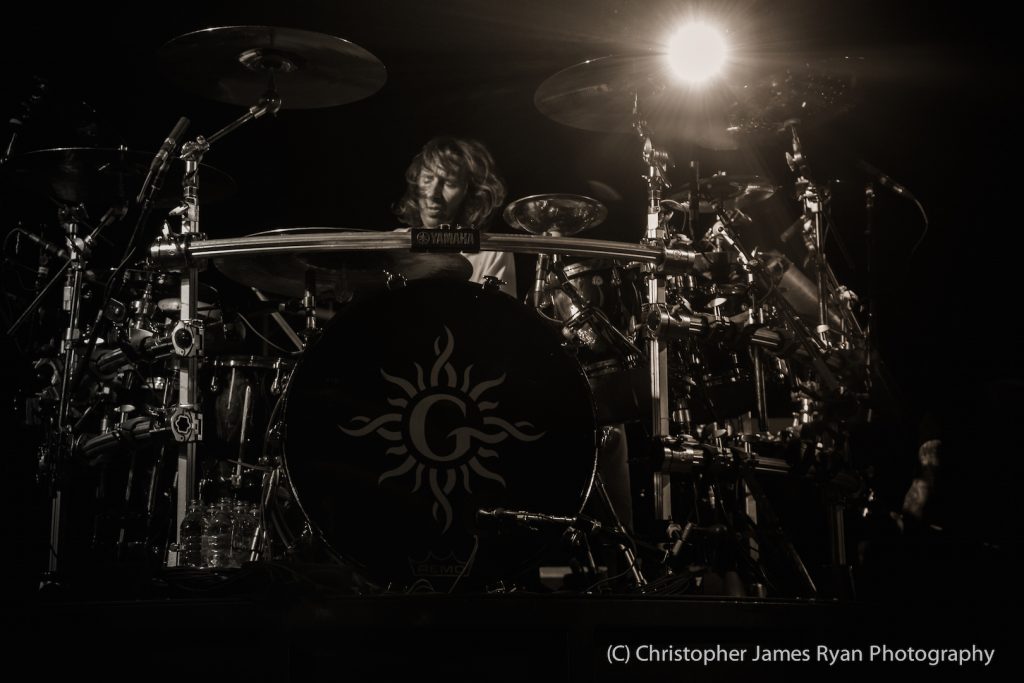 Godsmack have proven tonight that they are on form. Being able to change the mood, change the styles and to keep the crowd wanting more
whist being one big happy family proves a success night. Hopefully they will return back to the UK soon.
Thanks to Hollie Gent.