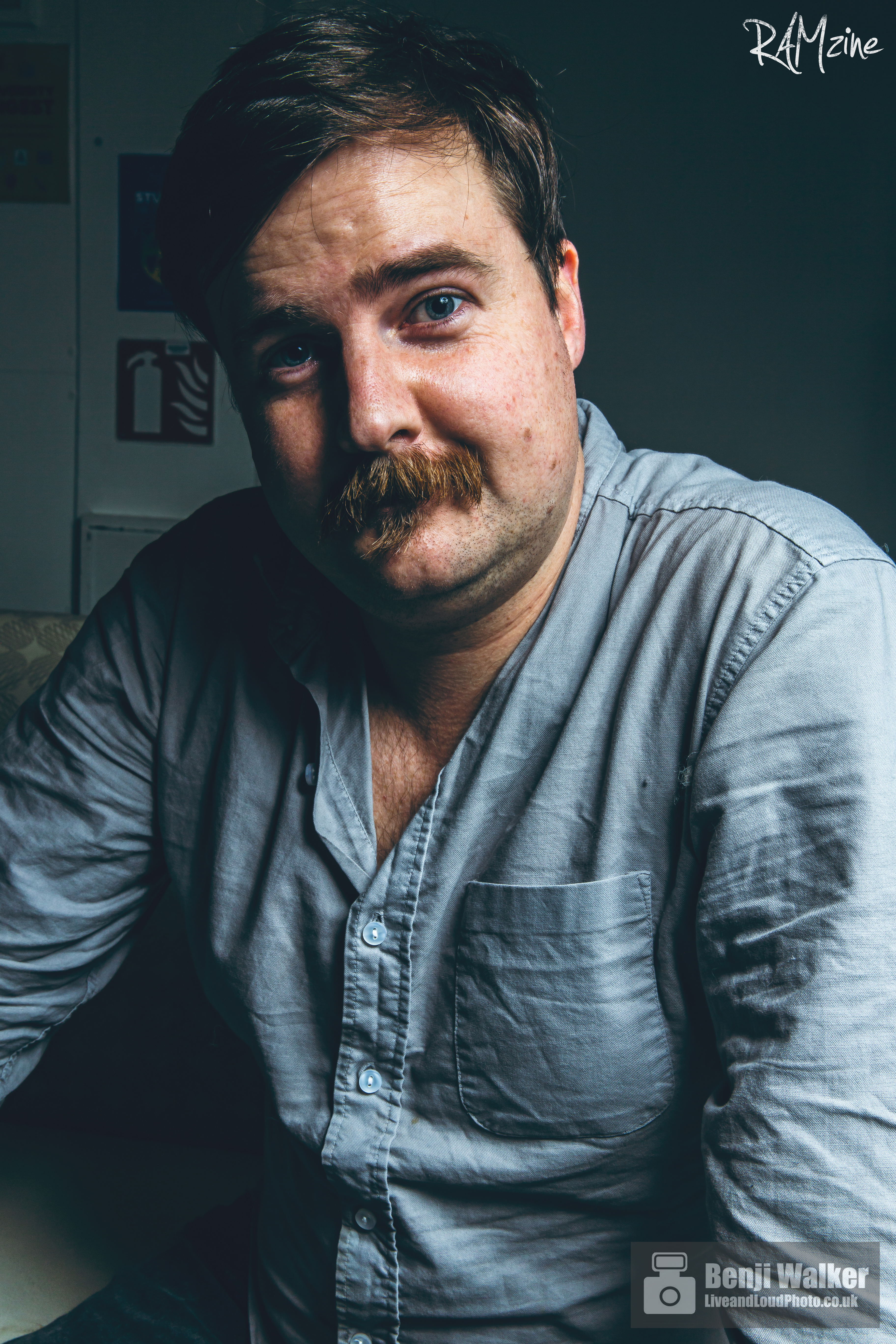 Following the release of their exceptional second album All That Divides, Black Peaks ventured across the UK on a short headline run of dates with support from Phoxjaw. Having just finished their run supporting Enter Shikari. We caught up with front man Will at Reading University Students' Union.
RAMzine: So, firstly, how do you describe the sound of Black Peaks?
Will: Heavy, Progressive, Hardcore, Post-Rock, Prog
RAMzine: A lot of boxes there then?
Will: Yeah, it's not one thing really… there's a lot of, stuff.
RAMzine: 2018 seemed to be a great year, obviously the album came out, a lot of tours, a lot of festivals. Whats Next?
Will: More of the same really. Loads and loads of that hopefully. Hopefully a bit of Europe, a bunch of big UK festivals which I cant say anything but there's announcements coming very soon. [Black Peaks have now been announced for Download Festival 2019, happening 14-16th June 2019 at Donington Park.]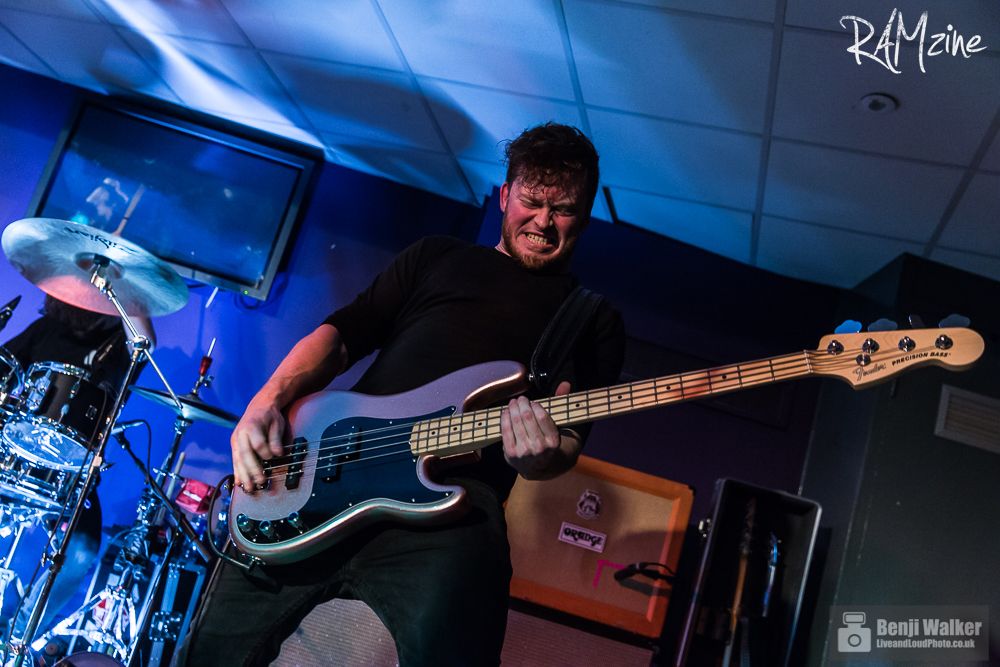 RAMzine: You're touring with Enter Shikari at the moment, how does that differ from your own tours?
Will: It's a lot more relaxed (laughing). Because you're only playing 27 minutes every night because we're opening. We get really looked after by their crew and they have catering. Its really lovely actually because we get to be part of the big family that they're a part of. There's a lot let pressure on us in such a short amount of time and we get really stuck in every night and play as hard as we can for half an hour.
RAMzine; How have you found the reception to your second album All that Divides?
Will: It's been really really cool, it's made a lot of peoples album of the year. But then A Perfect Circle and a bunch of ridiculously good music was released last year so we had a lot of heavyweight contenders to go up against. I'm really pleased with it. People seem to be enjoying the songs. We haven't really had a chance to play a lot off the new record and that's really what this year is about. Getting out there and people knowing it a lot better.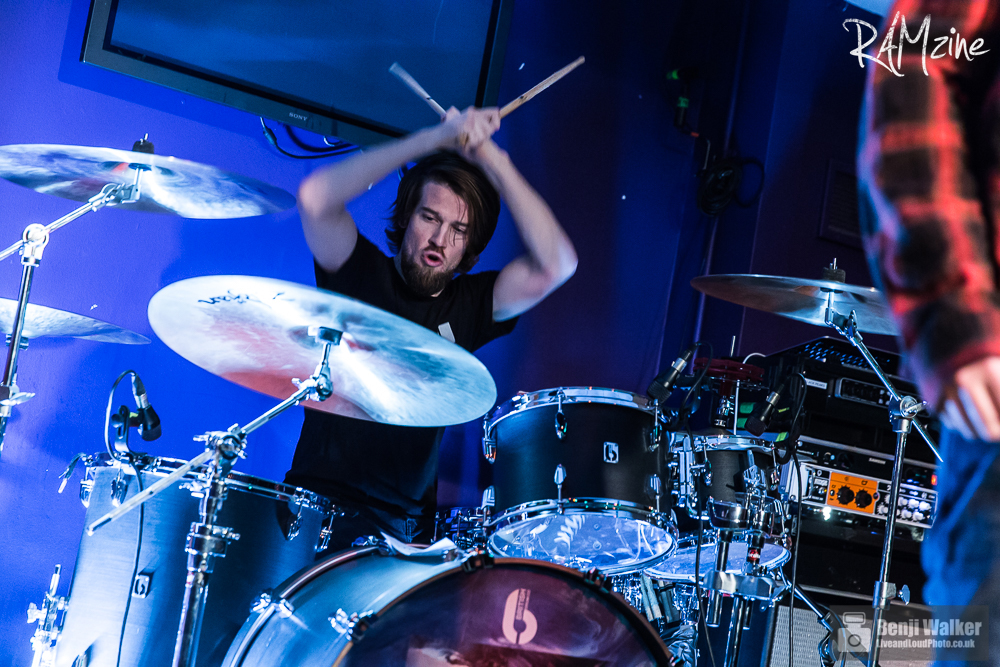 RAMzine: In the album notes you mention 0% beer
Will: Yes, when we made the record we didn't drink. Especially the first week and a half we didn't touch a drop and that's funny for us because we're a boozy band. The boys are on a dry tour on this run – they're not drinking at all… I am. I fancied having some beer. They just want to play the best that they can and when we did the tour in October we got pissed every night. But this is a five week tour so you've got to look after yourself.
RAMzine: Going out with the likes of Deftones, SOAD, Prophets of Rage – what do you learn from going out with them as a band?
Will: Lots of things, man. Different things with every band really. Definitely a lot of stage craft from Deftones and a lot from A Perfect Circle. Learning to be as tight a band as we can.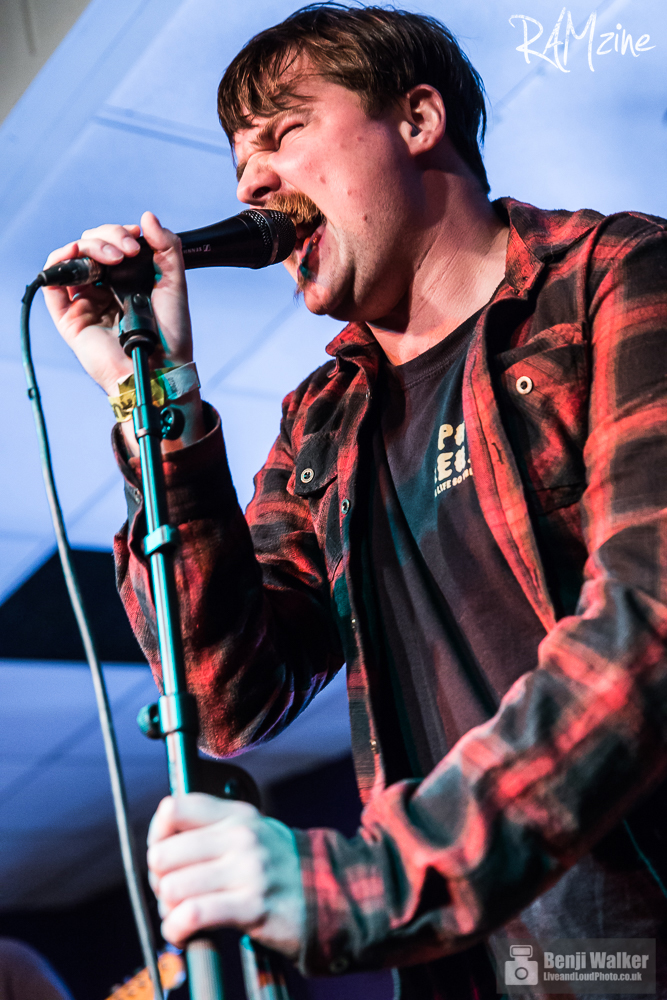 RAMzine: Obviously you have a great vocal range, how do you cope with doing that live?
Will: It's from training from when I was really young. I just spent a long time improving on it and get better on it. I do lots of warm ups and warm downs, have Vocalzone, drink tea. That's how I retain it.
RAMzine: So the first album Statues was released on Sony and then All That Divides is on Rise Records – was there a different process in making the two records?
Will: Definitely. First one was really stressful. We were kind of scared of how we'd find the money. It was a stressy experience. And then this one was totally different. We knew what we were doing, we went in, we weren't so worried about the cash side of things with the new label. It's been a much better experience. Different, but yeah really great.
RAMzine: What difference did you find between Sony and Rise?
Will: Sony were great, but they had a real agenda with what they wanted to do with us, which is very different to Rise which has been what we want to do and they accommodate that, facilitate it however they can. They are an amazing record label, so great.
RAMzine: Finally, wearing your own merch – Yes or No?
Will: Yes, definitely. Man, shit gets smelly. People do not understand, stuff gets really smelly and you need t-shirts and things like that. You need to wear your own merch. Maybe not on stage but then you have bands like Employ To Serve and they look incredible
RAMzine: You're never going to argue with Kerry King.
Will: No, not with Kerry King. I was thinking Slayer as well. Always wear Slayer stuff. Fresh t-shirts everyday.