Hammerfest 8 has made another awesome announcement, and with just 11 rooms left for the whole event you better be quick if you want to go! The festival will take place next March (2016) in Wales. This is a festival with a difference as you get to stay in the comfort of a chalet or caravan, and enjoy the fun festival atmosphere in style!
Recently announced include Finnish battle metallers Turisas. Joining them will be Stockholm doom-bringers Sorcerer, and  heavy metal tyrants Evile.
Back by popular demand are Holy Grail who obliterated the stage the last time and have vowed to surpass their last performance a few years back.
Adding somewhat of a twist to the line-up is: The Qemists. Now if you like to drink and party (which I know you do) you shall have no objections to this new flavor bringing you something extra to jump around and dance to!
Also announced: Tragedy, Acid Reign, One for Sorrow , Stoneghost , Druganaut , Reign of Fury , Oaf , Brutai , Phantom Sea, Steak, Profane and the Sacred, Ocean Mind…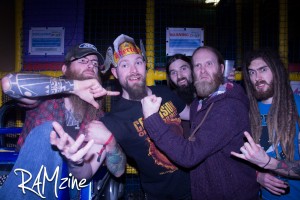 Current line up
Exodus
Turisas
Fleshgod Apocalypse
Evile
Sorcerer
Holy Grail
Lawnmower Deth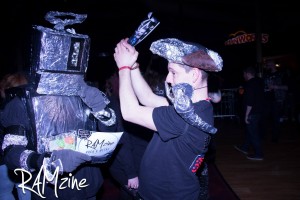 The Qemists
Tragedy
One for Sorrow
Stoneghost
Druganaut
Reign of Fury
Ranger
Def Con One
Oaf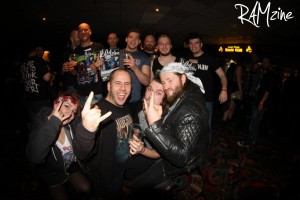 Brutai
Phantom Sea
Steak
Profane and the Sacred
Ocean Mind
Hammerfest 8 takes place at Camp HRH, Pwllheli, North Wales 10th / 13th March 2016. With tickets virtually FKD on all levels it would be cool to call in now on 0208 133 4741 or jump online hammerfest.co.uk
All ticket holders will be automatically upgraded to all the other HRH United stage's taking place on the 27 KM site.
See our review of Hammerfest 2015 in Issue 2 of RAMzine here.