No stranger to Bloodstock having played here in 2014 on the  Jagermeister stage, not to say he is fresh to this as he played in the legendary Motorhead for 30 years (as you may know) as well as many other bands. Sadly at the end of 2015 we lost the legend that is Lemmy. Dedicating his set to the great man, Campbell kicked off Bloodstock 2016 by opening The Lemmy Bar and headlined Thursday night's bill. His newly renamed band 'Phil Campbell and The Bastard Sons'. Formerly Phil Campbell's All Starr Band, featuring his actual sons Tyla, Todd and Dane alongside vocalist Neil Starr.
We caught up with Phil Campbell himself, and his bassist son Tyler to talk about Motorhead, Bloodstock and future plans for The Bastard Sons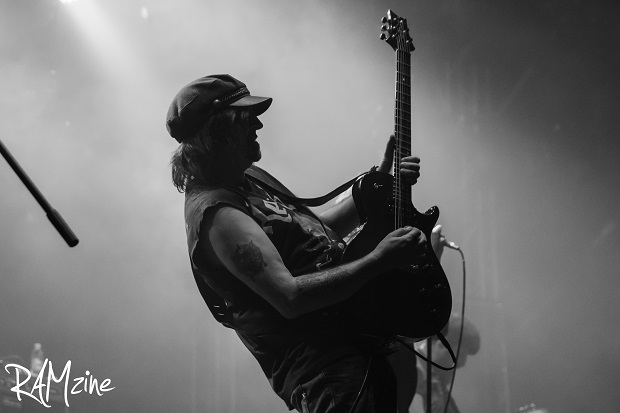 How does it feel to kick off this year's Bloodstock?
Phil: Feels good actually. I just opened the new Lemmy bar, which was quite emotional but it was fantastic to do it. We've played Bloodstock before …
Tyler: Yeah, a few years ago. Our second ever gig actually.
Phil: We've been hoping to play in those years but we've had other things happening so we've been really looking forward to it. We're gonna kick some ass hopefully!
What can we expect from the gig tonight?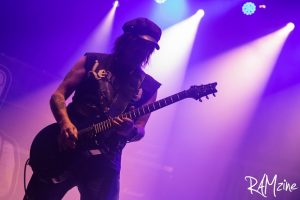 Phil: fucking good music, that's all.
Tyler: Hopefully don't snap a string!
Phil: If he does, he has a spare bass.
Tyler: We're doing at least one new original song tonight. Then a mix of Motorhead song's and Phil's favourites. We usually play Tina Turner
Phil: We do have a curve-ball…but we're not saying anything…a massive one.
Tyler: I almost forgot about that one! Potential special person on stage tonight…
Phil: If they turn up, that is.
(Turns out the special guest was Twisted Sister's Dee Snider)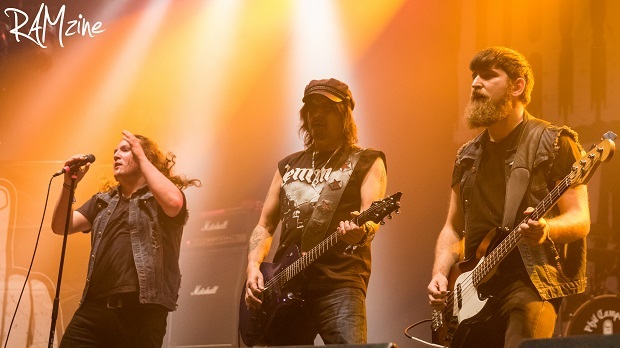 How have you found the support metal fans have given you and others involved with Motorhead since Lemmy passed away?
Phil: I know the family [who organise Bloodstock] really well and they've been great. All the fans have been supportive since Lem passed away. I couldn't wish for better support really. It's great to have a kick-ass band, we're going to rock it out big-time tonight.
"I'd rather put out a record that I think is great, and everyone think is crap than put out crap and let everyone say it's great"
So now you are in a band with your family, how does that work out for you?
Phil: Depends what day it is.
Tyler: there was a bit of an argument earlier but we've all made up now. It's like an episode of The Osbournes.
Phil: Same as any other band really. If you care about the music – you stand up for it. It's great being in a band with my three bastard sons.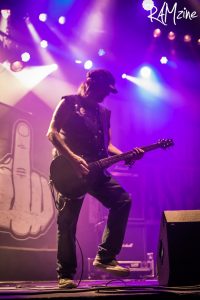 Tyler: We're not actual bastards though. Our mother was not happy with that name.
Phil: I have to clear up, we were married when they were born. The lead vocalist, Neil Starr, is NOT my son. Only one who isn't.
Tyler: That's why we were called 'All Starr Band' but he isn't fammous enough so people didn't realise. I think they were expecting celebrities.
Phil: Celebrities (laughs) and they got him. (points to Tyler)
Tyler: Yeah the bearded bassist.
Phil: …from Bridgend!
Tyler: Bearded beer-drinking bassist from Bridgend.
Do you feel Bloodstock is the right festival for your new band?
Phil: Yeah, the vibe's right.
Tyler: When we played here before the Jager tent was rammed so hopefully we can bring it to more people this time. We love playing tents, much bigger atmosphere.
So what's next for Phil Campbell and The Bastard Sons?
Phil: A show tomorrow, the next day, and we're putting the final touches to the EP. Should be out in a couple of months.
Tyler: UK tour in November. We have a gig in Swansea, then in Inverness the next day. Pretty long journey.
What can we expect from the EP?
Phil: great music.
Tyler: Rock N roll, one acoustic song on there as well.
Phil: Don't say too much! Yeah there's some great songs on there that we've written together. It's hard to categorise. We just write it.
Tyler: They might categorise it as 'crap' though.
Phil: That's fine! As long as I love the music, that's what matters. I'm not interested in sales. It's not crap though. I ain't gonna put out crap though and have everyone say it's great. That would kill me. I'd rather put out a record that I think is great, and everyone think is crap. Least I could sleep at night then.
Do you not like categories then?
Tyler: It's riffs, isn't it?
Phil: Well how long's a piece of string? You like it or you don't. Never gonna please everyone.
Do you have a ritual before you go on stage?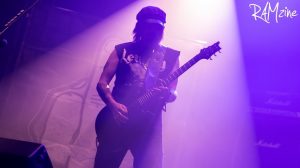 Tyler: Not so much a ritual but we have our intro music.
Phil: Everyone panics and sweats. Not really.
Tyler: I've started drinking Guinness on stage now. 'Stage Guinness'. Kind of a ritual.
Phil: Should have been your middle name 'Guinness'. Tyler Guinness Campbell. 'TG'.
Tyler: Hopefully get me free Guinness for life.
So are you checking out anyone else at the festival, if you can?
Tyler: We haven't got time, have we? But if we did … Mastodon are on this weekend.
Phil: Corrosion Of Conformity…!
Tyler: Twisted Sister, Slayer…those kind of bands.
Check out our highlights of Bloodstock 2016, and what we thought of Phil Campbell and The Bastard Sons:
Special thanks to Tyler 'Guinness' Campbell for arranging the interview.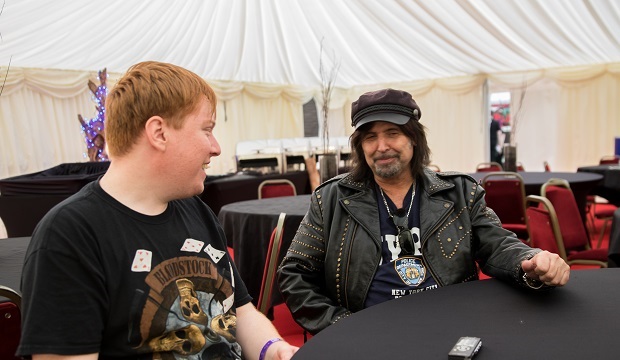 All photos by Ash Crowson
Phil Campbell and The Bastard Sons will be back in the UK in November.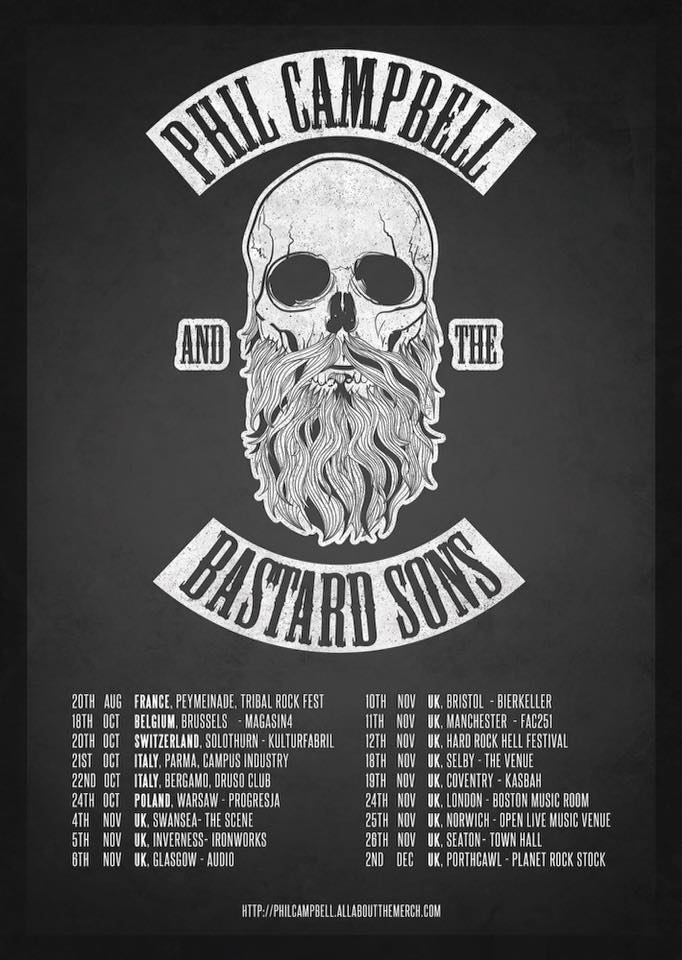 Save
Save