After releasing their fiery new album Burn It Down, The Dead Daisies have embarked on a UK tour which is mostly sold out and tonight they are playing at KOKO, one of the premier live music venues in London. The place is rammed with fans who are very excited and eager to see these five guys rocking the stage.
The last time we got to interview Marco Mendoza and David Lowy was at Download last year and many things have happened since then, such as Castronovo's addiction to the band and the recent release of Burn It Down. About an hour before the show started we got to catch up with front man John Corabi who told us more about the new album and upcoming plans with the band.
RAMzine: Burn It Down is out now, how do you feel about this new album and what's special about it?
John Corabi: Personally I love the record, I think it's the next step for The Dead Daisies. One other thing that I love about this band is that when we walk into the studio we don't always have an idea on where the record is gonna go and we usually just come in with riffs recorded on a phone for the band to check them out. That's how things start to develop and it's really cool! This record went a little bit maybe… I don't wanna say 'heavier' because we are not Pantera or Five Finger Death Punch but a bit old school heavier like Sabbath, Zeppelin. We love it! And so far the response has been insane, incredible reviews and feedback from the fans. Many of our UK and Europe shows are sold out so it's growing.
RAMzine: As you just mentioned, press and fans are loving the new record, is there a reason why you decided to go heavier?
John Corabi: No, honestly we went into the studio with a bunch of riffs and we started to work on four or five ideas we thought were pretty cool and then somebody gave Marco a pedal, we plugged in and he started playing riffs from 'What Goes Around' and we were really pleased. Then Doug played some of the riffs from 'Rise Up' so we started working on that. After we finished these songs we decided the record was going in that direction. The songs were dictating the whole rest of the record.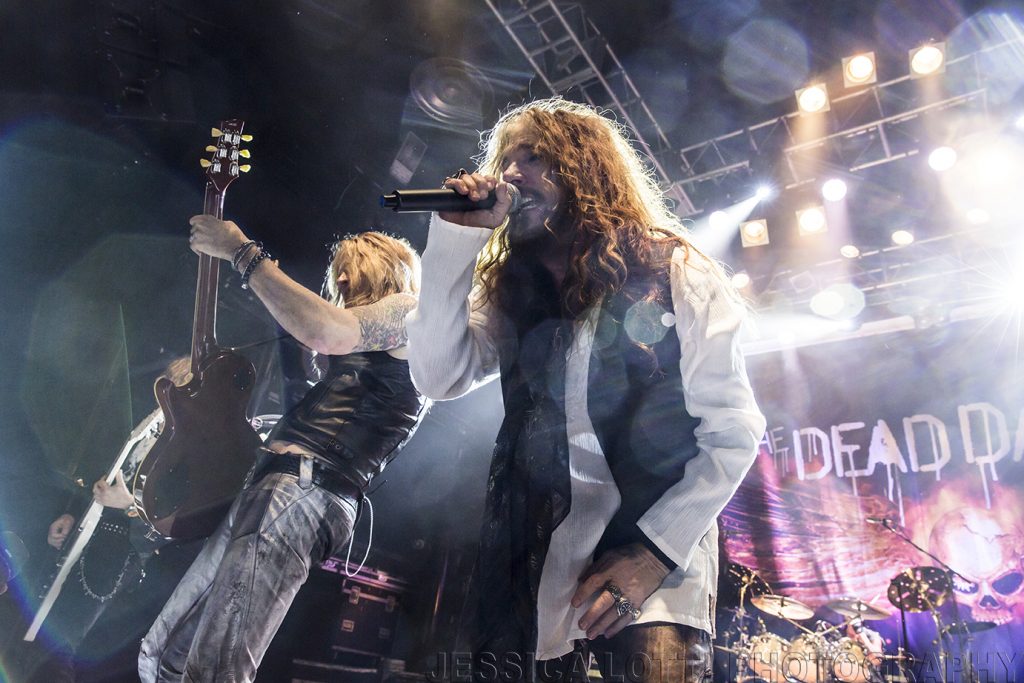 RAMzine: How long did it take you to put Burn It Down together and how was the writing and music making process?
John Corabi: So far I have done three records with The Dead Daisies Revolucion, Make Some Noise and Burn It Down so for all these three we have always written the songs, recorded them, mixed it and mastered it and usually did the artwork and everything in about six or seven weeks. Aside from the band, we have Marti who is a great producer and song writer as well. Six guys putting forward ideas, there's never a shortage of those.
RAMzine: You are touring in the UK and then you'll be off to Japan and Europe, what's the best part of the tour life?
John Corabi: Honestly just meeting new people, new faces, but I love coming over here and trying new food or wine. I tell my friends in America, that for example, in Italy you can walk into a truck stop and find fresh bread, olive oil, all these women cooking fresh and it's better than a five star restaurant. If I go to Russia I'll drink vodka the way they do, or eat a special fish dinner in Japan. I love that part of it! Also because The Daisies are growing, there's nothing cooler than feeling that energy coming from a sold out audience, other than sex I mean but that's pretty close.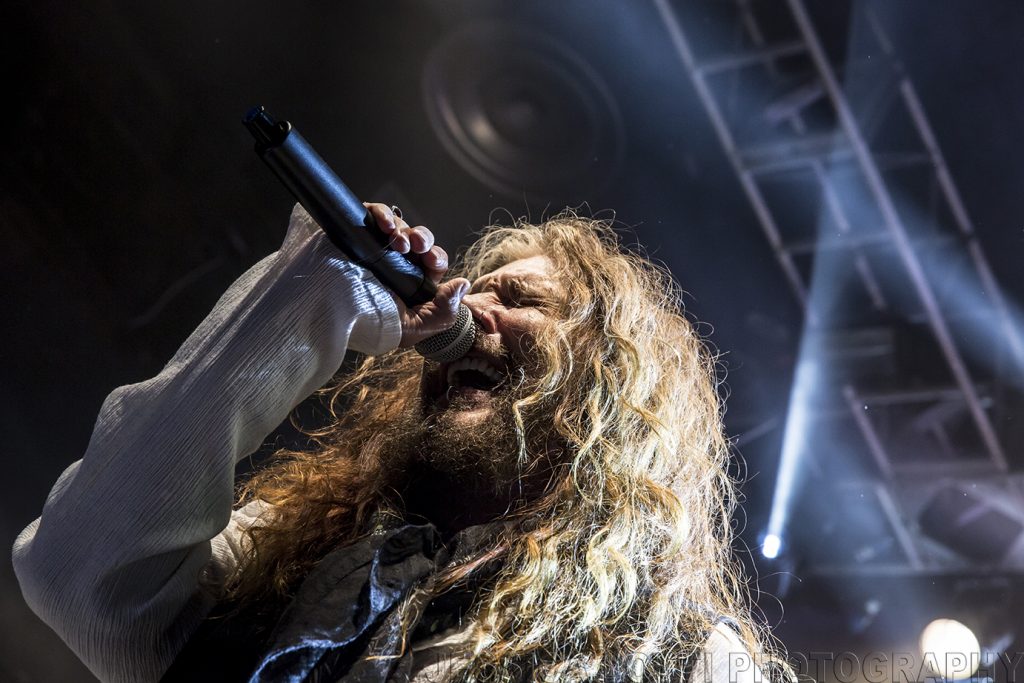 RAMzine: Deen Castronovo has recently replaced Brian, how is working with a new drummer?
John Corabi: Great, Brian and Deen are both amazing drummers. The best thing is that now I have an amazing drummer who also sings like a bird, he sings so good. All of our harmonies now are just amazing. It's well documented that Deen had some problems a few years back and he would even tell you, he didn't think he would have been capable to work again. So when we called him he was very honest about everything and incredibly sorry about his mistakes. I personally love when someone is given a second chance to prove themselves and Deen is been amazing with his energy and he's truly a good dude. We are happy to have him on board.
RAMzine: What do you think about rock music today?
John Corabi: There's a lot of great bands out there, Blackberry Smoke, Great Van Fleet, Rival Sons, Tyler Bryant, they are all taking inspiration from bands I grew up listening to like Zeppelin and Sabbath. I just wish that there wasn't so many separated genres, growing up I went to see Black Sabbath and maybe the next week Rory Gallagher, YES, or even Frank Sinatra. There was a time later when I was with Motley and we did 'Misunderstood' and we had an orchestra so we were picking things up from a different background. As I said, I wish music wasn't so categorised and people were just enjoying music for music.
RAMzine: During your live shows you have included a few covers and played different sets every night, is the whole band behind these decisions?
John Corabi: Yes, we actually record one or two covers every record and it's kind of our way to pay our tribute, say thank you to the people we grew up with like Steven Tyler, Deep Purple, Robert Plant. And in some weird way, not to sound egotistical, we are showing people music they didn't know, sometimes new generation don't know all the songs and it's always good to expand people's horizons.
RAMzine: In the last year, what's been the most memorable show for The Dead Daisies?
John Corabi: I'd have to say just because of the magnitude of the whole thing, we headlined one night The Woodstock Festival in Poland and there were like 200,000 people. We played our entire set with a 63 piece orchestra, we added some extra covers and we rehearsed with the orchestra for three or four days. The show was incredible!
RAMzine: After the release of Burn It Down and the world tour, what's coming next for the band?
John Corabi: This is only our third show after the album came out. We are doing the UK, then Europe, then we are going back home for a couple of weeks. After that we are going to Japan, we are coming back over here for some summer festivals and then South America, America, the Kiss Kruise and the UK again. We are ending in Israel and then we are going back home for the holidays, so we are touring for the rest of the year, it's going to be crazy!