The Dead Daisies are often being defined as a 'musical collective', founded by guitarist and businessman David Lowy, this super group consists of very talented musicians coming from bands like Motley Crue, Whitesnake, Thin Lizzy and Journey. Lowy, Mendoza, Corabi and Aldrich have been recently joined by drummer Deen Castronovo who is replacing Brian Tichy.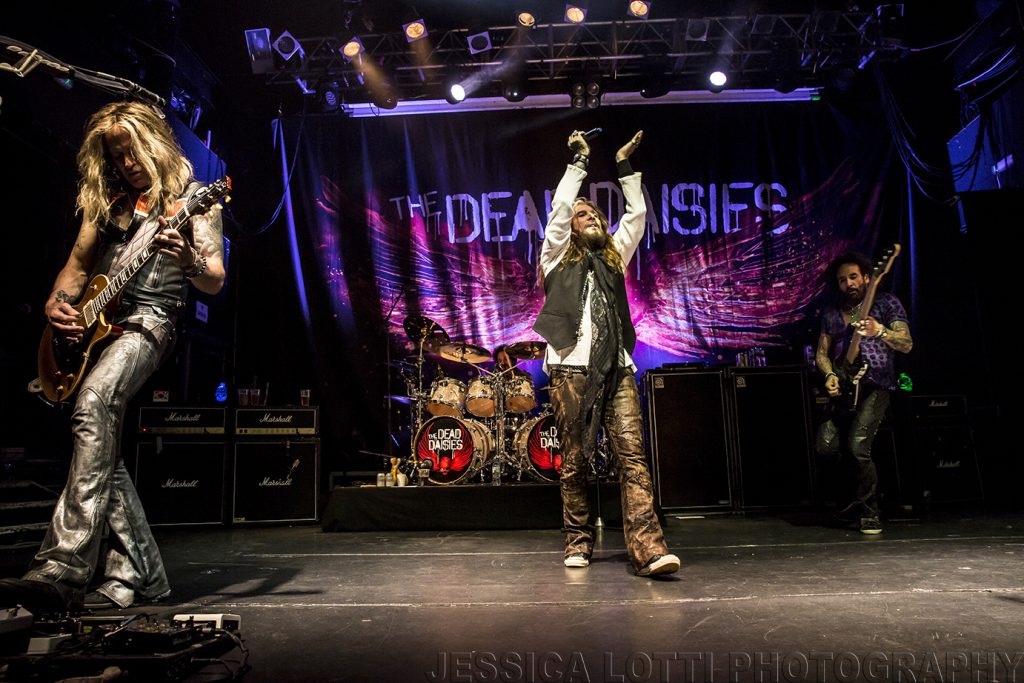 Their very first live album 'Live & Louder', which came out last year, has been soon followed by the brand new 'Burn It Down', released on April the 6th. The band has been in Nashville working on this new record produced by Marti Frederiksen who is often been described as an indispensable piece of the puzzle. Despite the recurrent change in line-ups, this group definitely knows how to put on a great show, that's why most of their UK tour is already sold out and tonight London can hardly wait for these guys to come on stage.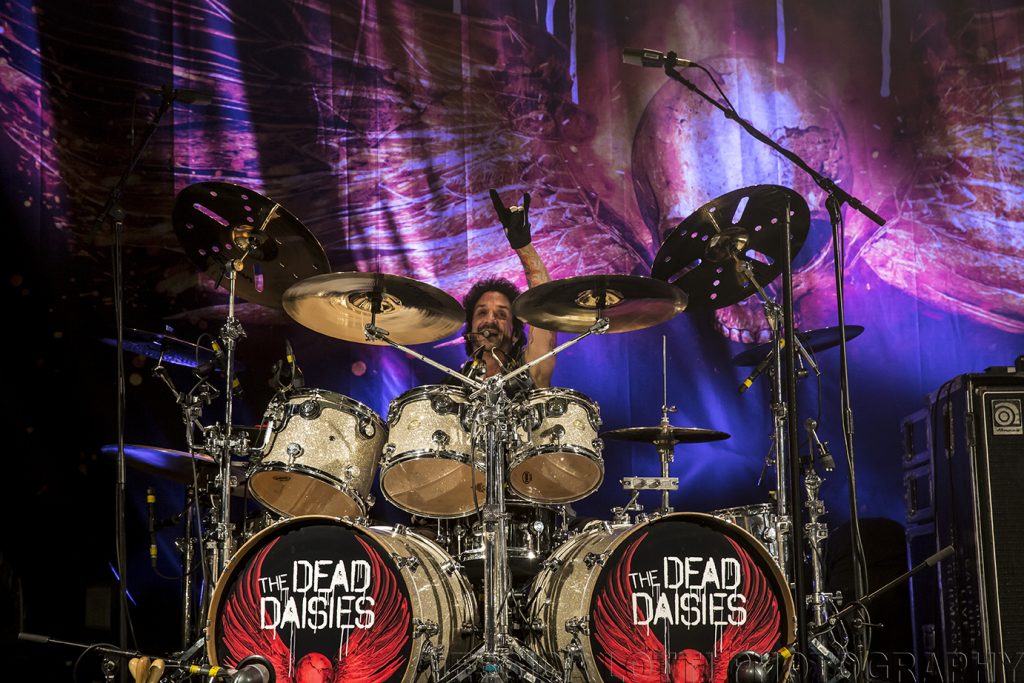 The quintet doesn't lack in rock star charisma and John is a formidable front man. Despite being a Tuesday night, the turn-out is impressive and a sold out crowd is cheering them loudly as they start their set with the brand new 'Resurrected'. Followed by 'Rise Up' and the crowd favourites 'Make Some Noise', 'Song And A Prayer' and 'Mexico', all beautifully performed. The energy from both band and audience doesn't fade away for a second throughout the whole gig. Each band member contributes to a triumphant and tight execution as they all have a chance to show their admirable skills thanks to their well constructed songs. David Lowy and Doug Aldrich give their fans cool guitar licks and solos whilst pounding drummer Castronovo and bass legend Mendoza perfectly know how to hold the rhythm section down. The extraordinaire vocals and monster stage presence of a seasoned singer like John Corabi can only top up this sensational combination of talent. And his wittiness keep us highly entertained too. At one point Corabi asks his fans whether they had purchased the new album and proceeds with 'Dead And Gone' and a great version of 'Burn It Down' mixed with 'Whole Lotta Love' which I found being the highlight of the night.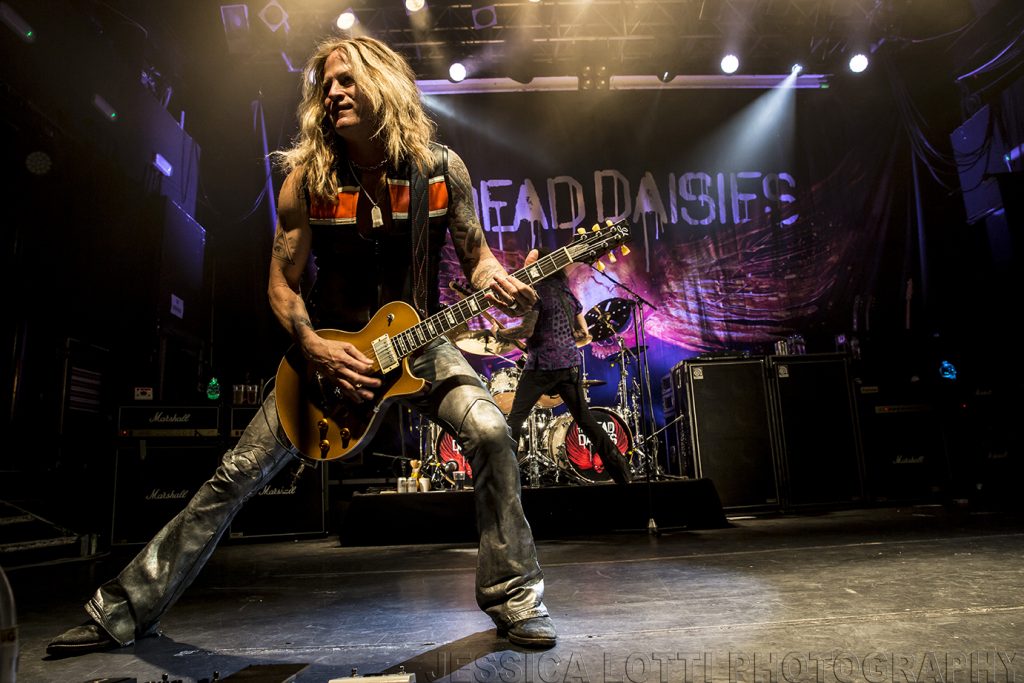 Many people have usually expressed their disapproval towards the amount of covers that this band play, but tonight I thought the covers flowed nicely and integrated well with the new material. A flawless homage to The Stones with 'Bitch' comes after a vigorous drum solo courtesy of the brilliant Castronovo. Each band member introduces himself playing a few seconds of timeless covers like 'Smoke On The Water', 'The Boys Are Back In Town' and 'Highway To Hell' and that only contributed to drive the audience crazier. Finally we are all ready for the well awaited 'Midnight Moses' which closes the set and makes room for a tremendous encore which included the new 'Judgement Day' and the epic 'Helter Skelter'. The band treated KOKO as if it was an arena venue which is always positive as it shows how much energy and effort they put in their performance.
These guys bring on stage the pure essence of rock 'n roll and their shows are always a mix of sweat, excitement and brilliant songs. It's a must for the fans of the band to attend their gigs not only because it's always good fun but also because it's a great chance to see The Dead Daisies at their best which is playing live. Nothing about this group gets hidden behind the current digital era, they probably sound better and more interesting during a live show rather than on CD. Although 'Burn It Down' has a much heavier sound compared to the previous albums, this is a band who embrace the classic rock sound of the 70's and 80's and blend it well with their unique formula.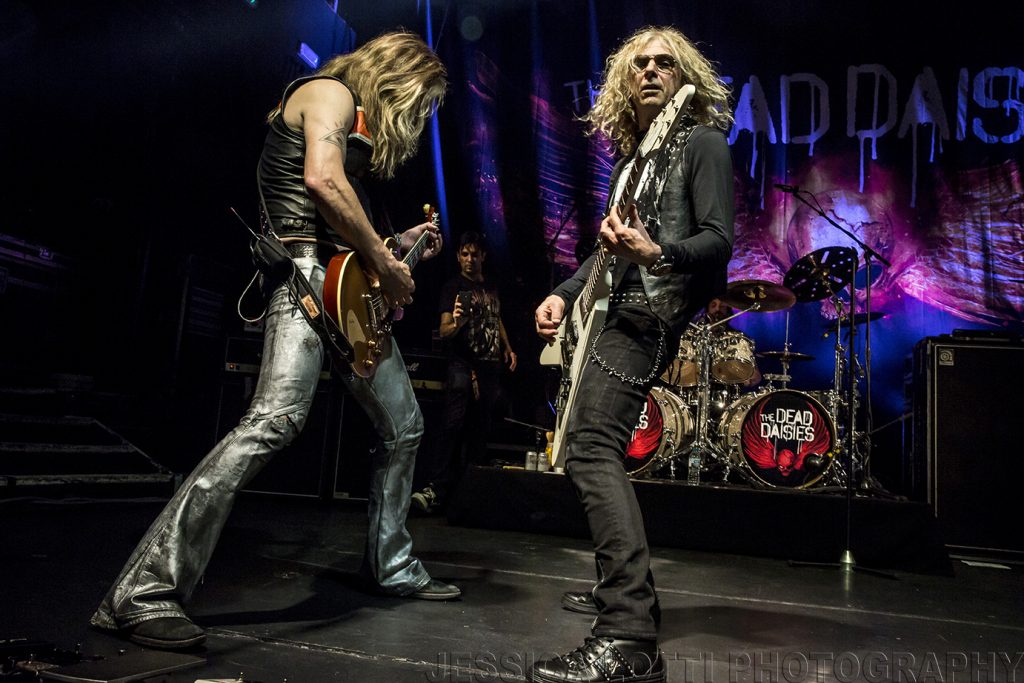 Tonight, again, the show has been fantastic and a perfect display of their musical talent and expertise.