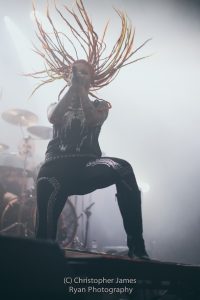 Lacuna Coil are back more heavier than ever kicking off the UK leg of their tour in Manchester. Opening up this sold out show are heavy metal band Infected Rain from Moldovan. Honestly, I think the crowd were a bit stunned when this band started playing! We heard heavy riffs, powerful vocals which dominated the venue, grabbing everyone's attention. Lead vocalist Elena Cataraga aka "Lena Scissorhands" proudly admitted that they're breaking their Manchester virginity and are over the moon to see such an attractive interactive crowd! Elena demanded that people make a pit for the final song and she jumps into the middle of it once in full swing!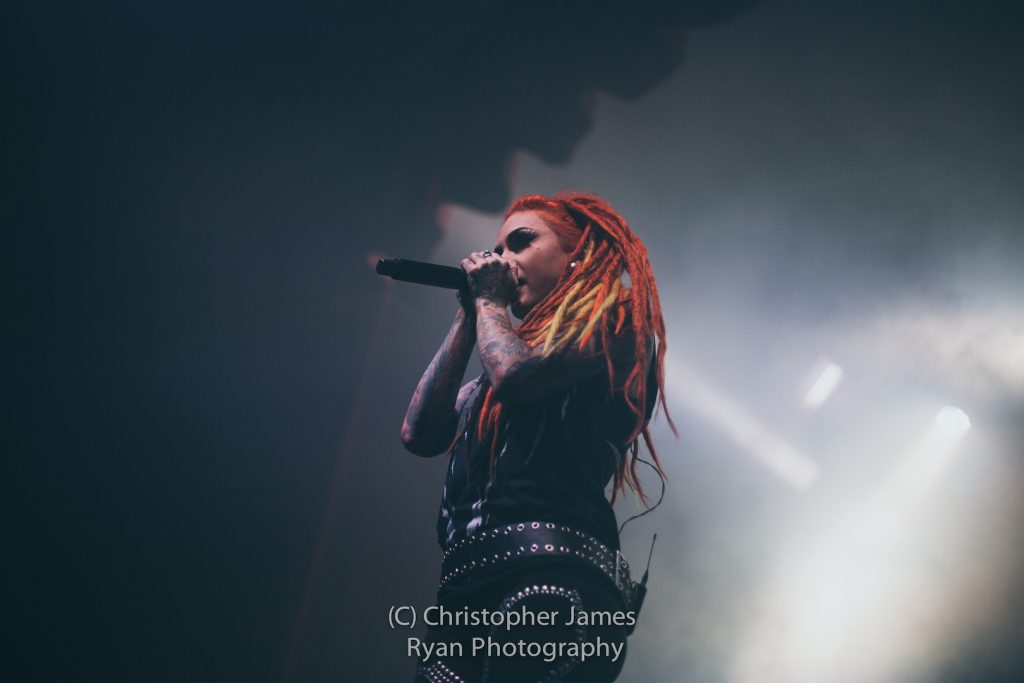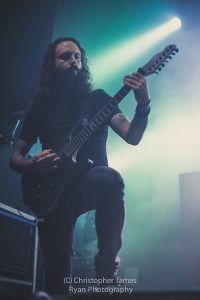 Infected Rain aren't the usual heavy metal band playing straight forward melodic death metal, they play a huge combination of nu metal, which I know some people tend to automatically judge, but don't, it bloody works! The crowd were hungry for more! Manchester were teased with a mix of old and new songs, to give the crowd a good feel for what the band really are. And despite a short set Infected Rain has infected the crowd with the heavy! Hopefully this mean a return for 2020? It would be good to see them coming back to tear apart another venue!
The time has come for Eluveitie to invade with the power of folk metal! Despite a small stage all nine members managed to fit on, all nice and snug. Matteo Sisti opens up the show with his tin whistle as he lets the folk take over! Lead singer, Chrigel Glanzmann says its been a long time since playing in Manchester and it was long overdue! To make this set more special he asked if we wanted some songs in English or in Gaulish. Of course the native language was a big win! Eluveitie have also released a new album earlier this year called Ategnatos which we were spoilt too, as the majority of the show was the first time we were hearing these tracks live.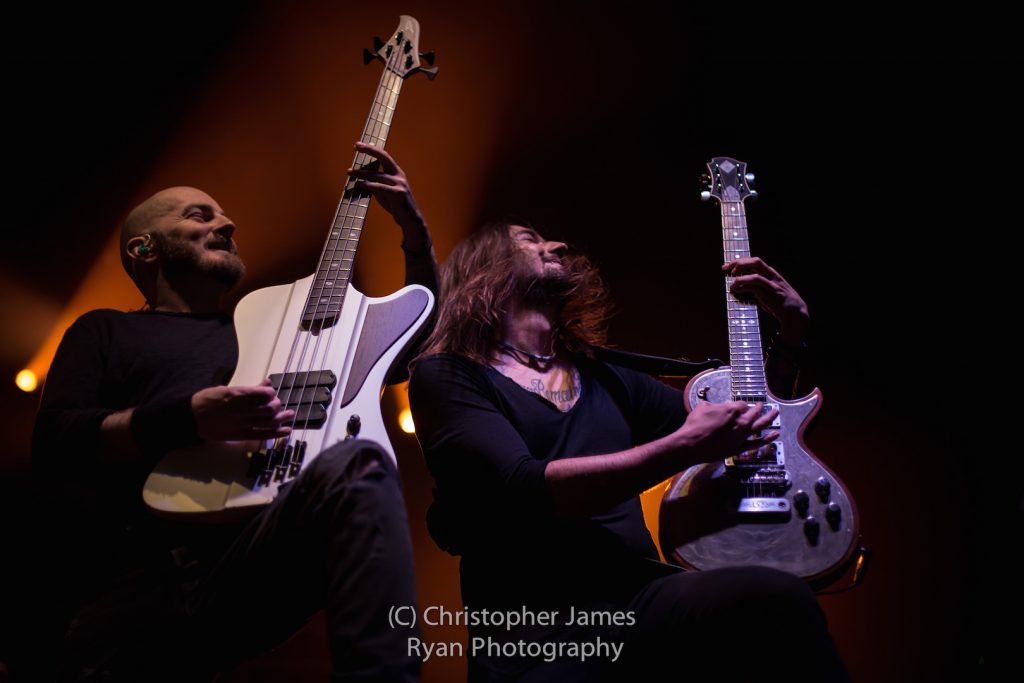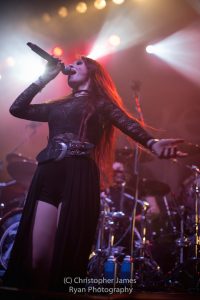 What adds the majestic power to each track is the wonderful vocals from Fabienne Erni, not only playing the harp, but singing so pure! With the metal riffs and the harsher singing from Chrigel we realise that opposites really do attract so well. Not only that a chunk of the tracks have both English and in Gaulish languages, which gives the music the extra kick of badassness! But also with the music having a Celtic mythology and using a vast amount of traditional folk instruments like fiddles, tin whistles, violins, hurdy gurdies. Eluveitie has that distinctive feel to them which stands out from the rest, the crowd are obsessed with them. It's gone from heavy in your face metal to lets summon some dragons with the gods and fight, because why not!?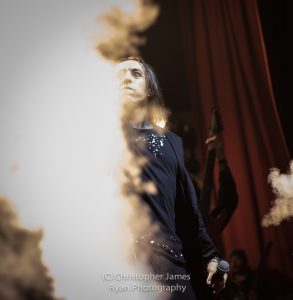 Our goth metal icons are here! Lacuna Coil arrive on stage with smoke, strobes, heavy riffs, powerful vocals and of course… PITS! Launching new album Black Anima they have really cranked out the heavy! The show wasn't dominated by the new album which is good we witnessed some of the other gems live too! I tell you what, despite going for over two decades Lacuna Coil know how to put on an immense show. The crowd were on another level, engaging with pits and cheers to each track. Cristina Scabbia hits those high notes with perfection which hypnotizes you while Andrea Ferro growls and kicks you in the face with fear; It's bloody great! What tops it is the addictive heavy riffs from Diego "Didi" Cavalotti and the sweet sweet bass beats from Marco Coti Zelati that gives you goose bumps!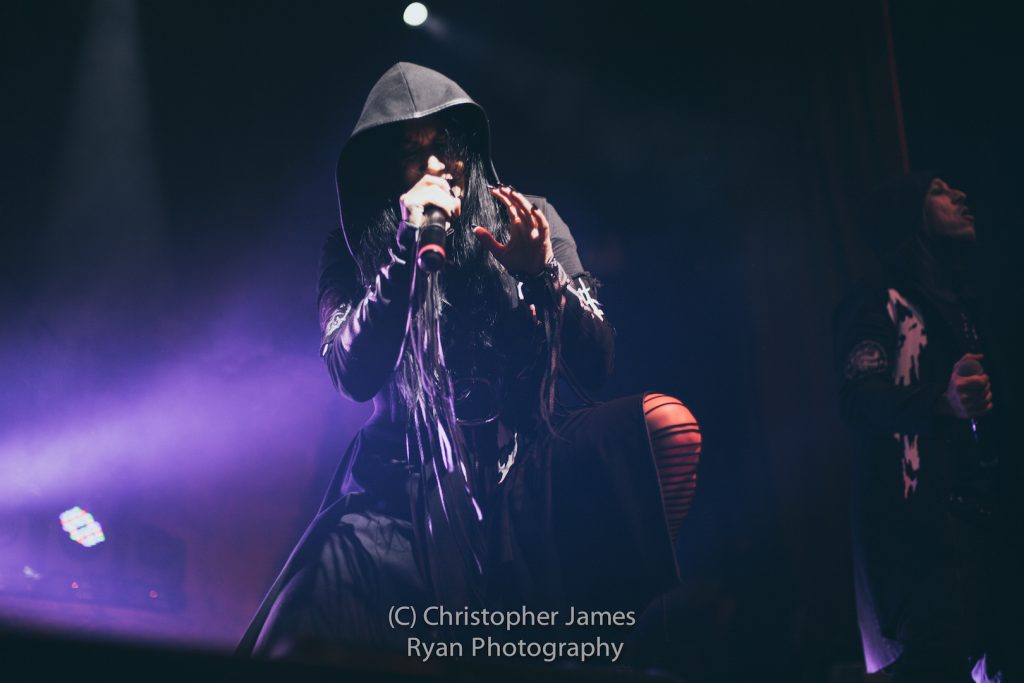 A few other highlights include a cover of Depeche Mode's 'Enjoy The Silence', hearing this for the first time live was truly a remarkable experience. The mood for tonight, as Christina nicely put it, is when nothing stands in your way, "Be yourself, be fearless and don't let people tell you who you are" which was hugely cheered and applauded. Track highlights for the night include, 'Trip The Darkness', 'Heavens A Lie', 'Nothing Stands In Our Way', 'Layers Of Time', and 'Our Truth'.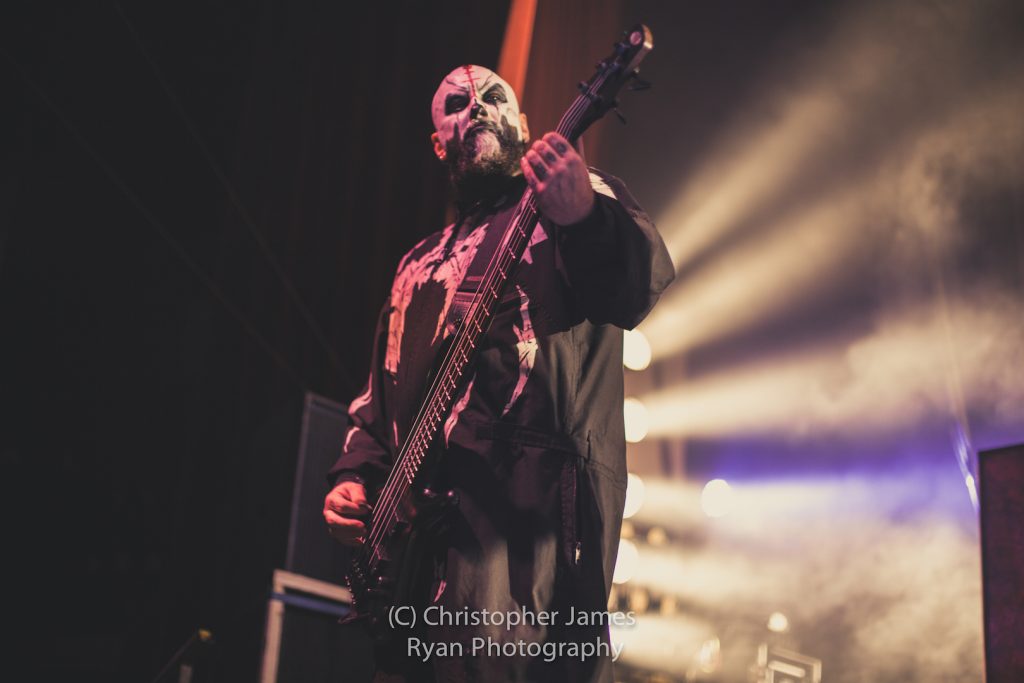 Tonight has shown that the Gothic metal scene is on top form. With multiple sub genres Goth metal ain't fading out any time soon, and with 2020 just around the corner I am really exited to what the genre will bring to the music scene.