Loved and loathed but here to stay, Aussie outfit Parkway Drive continues their fiery stage domination by announcing the support for their European arena tour, 'Viva The Underdogs, European Revolution'.
The European tour ends with a final date in London at the SSE Wembley Arena, and along for the entire journey they bring some might in the American hardcore scene with Hatebreed and Stick to Your Guns, and opening each show of the tour are British death metal legends in the making, Venom Prison.
The tour begins in April finishing in London on the 18th and tickets are available through the link to your preferred city here: http://tour.parkwaydriverock.com/eu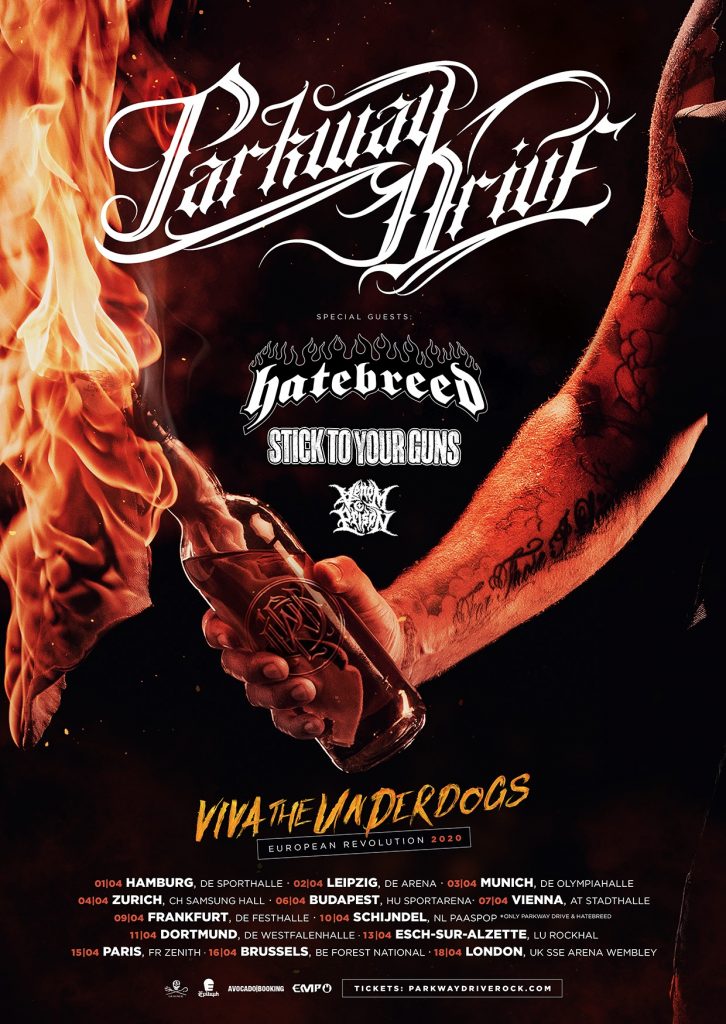 With April being far away and maybe a bit too long for your Parkway fix, their upcoming documentary is scheduled for cinema showings across Australia and New Zealand on January 22nd, expect more news on a DVD/Blu-ray release or any potential UK showings in the future.