Italian quintet Belladonna is that rare breed of bands in that you will have heard their music but not quite be aware of who's performing it. This is because the band's music has been used so prolifically in many films, dramas and adverts.
Let's help readdress that a little by calling to your attention their lates single 'Astronomer Of Life', self-released on Belladonna Records.
You can watch the video for it right here at RAMzine.
It is synchronised to the last scene of the Russian director Andrej Tarkovsky 70s' movie Stalker. It is a one-take-only video, but as others have said: "It has an overwhelming starkness, otherworld-ness and emotional power."
The single is taken from the band's sixth album No Star Is Ever Too Far. That record has the distinction of three of its songs already having been licensed to film.
'The Turing Sniper' is featured in Remember Me, My Love, the Gabriele Muccino drama featuring Monica Bellucci, 'Black Beauty' is featured in the Michael Moore documentary movie Fahrenheit 11/9, and 'We Belong To Hell' is included in the international tv spot of the thriller My Cousin Rachel.

Belladonna was formed by songwriters Luana Caraffa and Dani Macchi, with their self-produced debut Metaphysical Attraction being nominated for 2008 Grammy Awards and becoming MySpace heroes.
Sophomore recording The Noir Album entered the Italian iTunes charts the following year, one in which they also began supporting the likes of Nine Inch Nails, The Mars Volta, Staind and Korn live.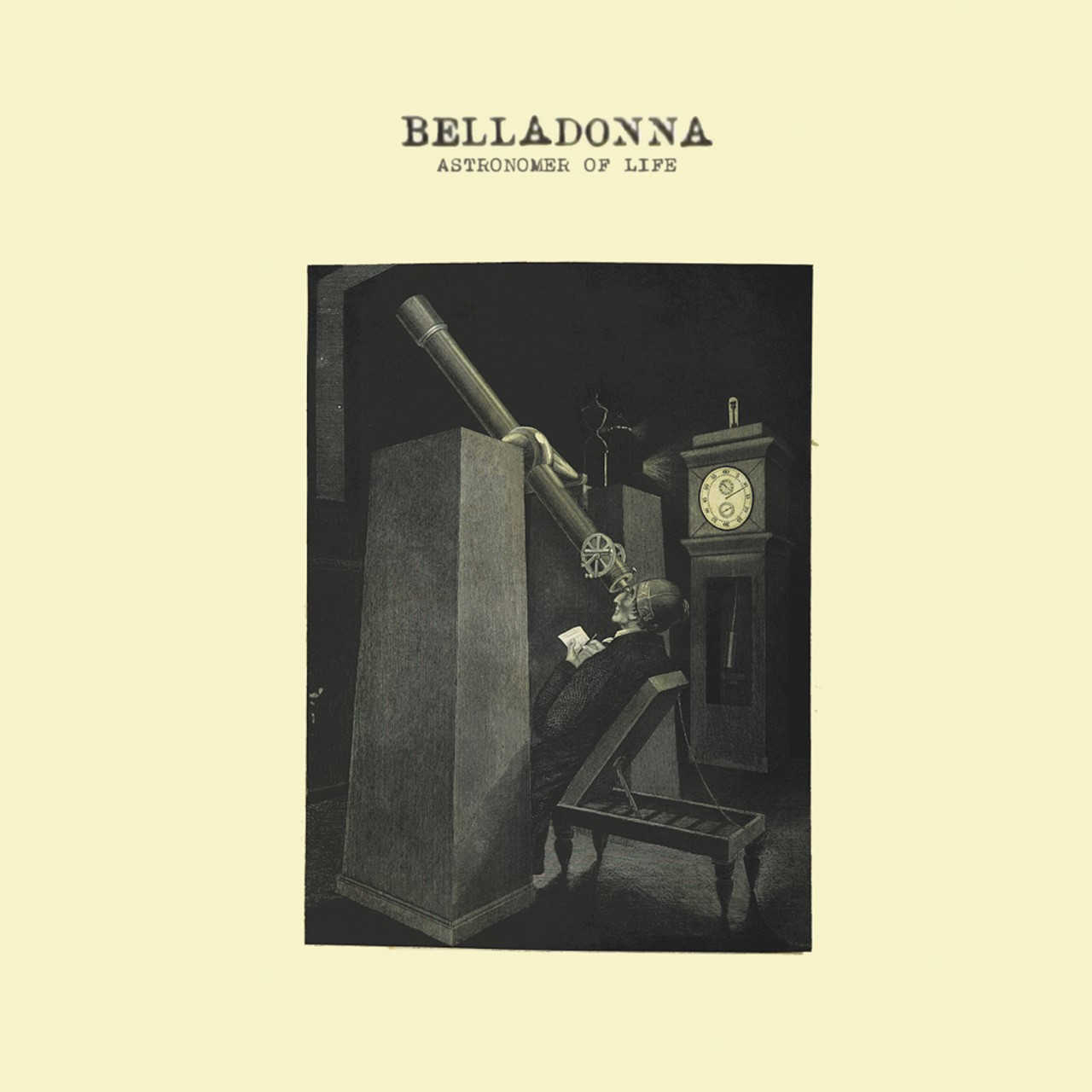 2010's 'Let There Be Light'  single was written with legendary English composer Michael Nyman and based on his 'The Heart Asks Pleasure First' from Oscar-winning movie The Piano. The following year the And There Was Light album was released, and in 2013 Shooting Dice with God.

2015 release 'Undress Your Soul' was a song written and produced in collaboration with Italian film composer Pasquale Catalano, based on his music of Italian cult TV series Romanzo Criminale. That same year 'The God Below' was used in advertising for the movie Minions, leading to a Clio Key Art Award. The following year's The Orchestral Album, featured rearrangements of Ennio Morricone's  music, recorded with many of his regular orchestral players.
Following quite naturally came The Belladonna Soundscape Collection Vol.1, a 2017 movie-industry only release of over 200 instrumental tracks all recorded using exclusively original elements from their albums. During the course of the same year tracks were used in the trailers of big-budget Hollywood movies such as Split, My Cousin Rachel, and Stephen King's The Dark Tower.
They were also commissioned to write music for the award-winning trailer of the Marvel movie Black Panther and 'Spiders of Gomorrah' as a single that was subsequently licensed for use in the trailer to Netflix Tv series Godless.

Maccih, the band's guitarist and producer, was personally invited by Lacuna Coil's frontwoman Cristina Scabbia to act as vocal coach for her team on the TV programme The Voice Of Italy, where She was one of 2018's coaches. Concurrent with this, Belladonna tracks were synched to Hollywood trailers for the movies Acrimony and The Equalizer 2, and the videogames Shadow Of War and DeadRising4, cementing their position as one of Hollywood's most synched bands.

See, you have heard of Belladonna before. Now you might want to listen to this unique Italian rock band's work more in depth.