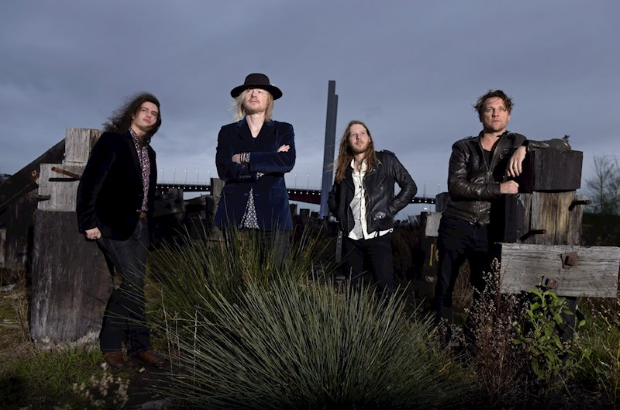 Melbourne band Palace Of The King has just released new single 'Move Through The Fire' on Golden Robot Records.
During the past few years, Palace Of The King has played hundreds of gigs around the world and released two EPs and three acclaimed albums thus far. Their latest single taken from their 2018 album Get Right With Your Maker.
The band's fourth album is due in 2020, and should be released to coincide with a European tour in March supporting Rose Tattoo, the band having just supported Kiss at the Qudos Bank Arena in Sydney, and their connections with that band go back further.
At the end of 2012, Palace Of The King approached Tim Henwood after seeing him sing with former Kiss guitarist Bruce Kulick. The guys needed a singer; Henwood had no intention of joining another band but offered to help them find a frontman. But on played the instrumental versions of the songs that ended up on the first EP he changed his mind.
"When I heard the tunes, I thought, 'I'm not gonna help anyone else get this gig!'" The singer added his vocals, and returned the songs with a two-word message: "I'm in."

Palace Of The King now constitutes Tim Henwood (Vocals, guitar), Sean Johnston (Keyboards, guitar), Anthony Licciardi (Bass) and Cameron McGlinchey (Drums).

You can check out the video for 'Move Through The Fire' right here at RAMzine.