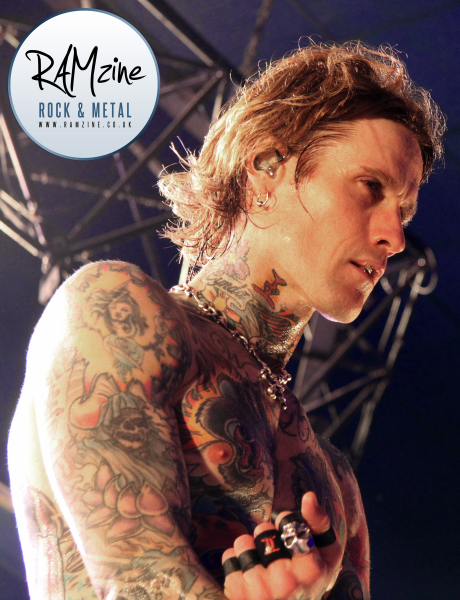 As the final band of the weekend, Buckcherry were under serious pressure to deliver after what had been a wonderful weekend of high standard live performances. By god, did they deliver.
What a show, from start to finish. From the moment the opening chords of "Ridin'", it was instantly obvious that Buckcherry were at Hard Rock Hell to make sure people had fun. What followed were all the hits, "Rescue Me", "Sorry", "Broken Glass" to name but a few. The camaraderie between frontman Josh Todd and guitarist Keith Nelson was brilliant, both wearing beaming smiles through the set, along with the rest of the band.
However, the true highlight of this majestic set was an unexpected performance of their upcoming single "Gluttony". With it's up tempo beat and speedy vocal line, the song is sure to be an instant hit when released in early 2013.
As ever, Buckcherry closed their pre-encore set with their best known song "Crazy Bitch", and the place simply exploded into life. People young and old, from the front to the back of the hall were jumping around and singing along. It was a fantastic moment, one which the crowd will be able to look back on and say "I was there".
Returning for a one song encore "Porno Star", Buckcherry have proved here that they are one of the best live bands in the world. Bring on the new album "Confessions" in 2013. The perfect way to close an amazing weekend at Hard Rock Hell.