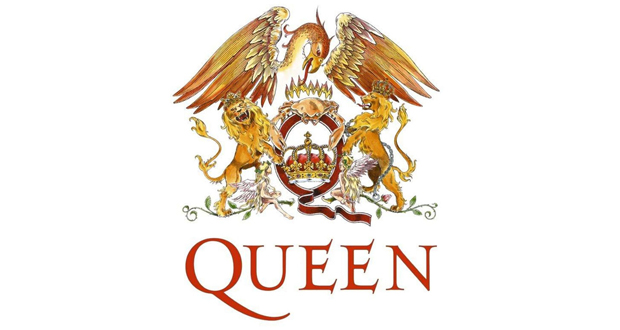 If there is one band in the history of popular music who have brilliant legacy for playing live – it has to be Queen. Live at the Rainbow in 1974, Montreal in 1981, Live Aid in 1985,  and more recently live at Big Ben on New Year's Eve 2014. The news that Queen were to tour again with the help of American Idol runner -up Adam Lambert filled me with excitement as I would be able to see my all time favourite band in all their glory.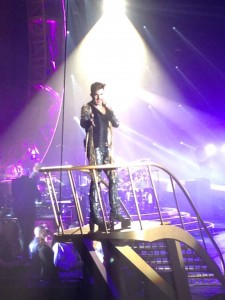 Before I even handed my money over for this gig I knew Adam Lambert – despite his talents – could never hold a candle to the late, great Freddie Mercury. Freddie has topped lists as greatest front man of all time on numerous occasions and inspired the likes of Muse and The Darkness to take the stage. So there are stadium-sized shoes to fill for the American Idol contestant.
With no support and a stage extended to the middle of the venue, this show has 'epic' written all over it on entry. This was confirmed as soon as the curtain disappeared – blasting in to 'One Vision' , a song that more or less personifies Queen as a band, it feels like the legendary May and Taylor have never left the stage.  Seeing a band with a back catalogue like Queen's reminds me of when I saw Prince in London who said he couldn't play everything because he has 'too many hits'. The same could be said about Brian May and Roger Taylor. Anthems like 'I Want It All' and 'Another One Bites The Dust' follow with the help of Roger's son Rufus Taylor on percussion duty.
May takes us right to the beginning with 'Seven Seas Of Rye' and more classics like 'Killer Queen' displaying Adam Lambert's skills as a show man. Despite being called 'The New Boy' by May, the crowd are eating out of his hand at this point. Then takes centre stage to show his appreciation for the Newcastle crowd to play a few bars of 'Fog On The Tyne' acoustic, before taking to the mic with a poignant performance of 'Love of My Life' accompanied by Freddie himself , via video footage.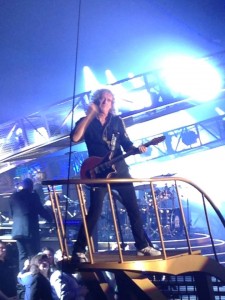 Sticksman Roger Taylor also became the lead for 'A Kind Of Magic' and duetted with Lambert for 'Under Pressure'. This honoured Mercury's legend as it should showing despite his absence. '80s pop-rock' era tracks like 'I Want To Break Free' and 'Radio Ga Ga' show vocalist Lambert in his element. It seems as if he was born to take this role. Lambert is living the dream, once doubted by the infamous Simon Cowell.
Saving the best until last 'We Will Rock You' gets the whole crowd involved, followed by 'Crazy Little Thing Called Love'  and of course 'We Are The Champions'. In retrospect, this tour is more than just a 'fun night out' that a lot of re-uniting and classic bands would be expected to play. This is a tribute not to the great man Freddie Mercury but also to the devout fans Queen have kept and gained over the past 24 years without their iconic front-man. A truly memorable concert and another great memory for those who last saw Queen at St James Park in 1986 or even the City Hall in 1979.