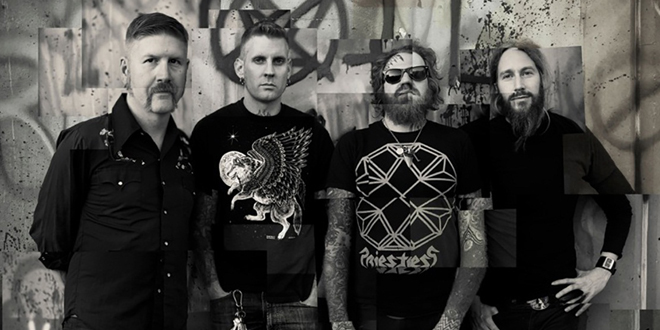 Mastodon, the worlds most inspired alternative/progressive/metal outfit since the turn of the century have done it again. Releasing another phenomenal track with a weird and wacky video. 'The Motherload' does nothing shy of captivate you. With the amount of close ups of big butts and twerking, this video rivals that of Anaconda. The 'don just keep pushing the boat out further and further testing not only theirs but your mettle/metal. The last two albums; 'Crack The Skye' and 'The Hunter' have been phenomenal accomplishments in the bands history. With that said I have the upmost faith that their upcoming album 'Once More 'Round The Sun' will dazzle us once more!  Once again believe me when i say there is an UNBELIEVABLE amount of ass in this video and im okay with it. So you should be too.
The song itself is typical of Mastodon in the sense of the complex drums and groovy riffs with driving bass, the chorus though. Blows my mind every time. Another aspect I think people forget about is the sheer diversity the band has! 3 able vocalists. Mainly using drummer Brann Dailor's throughout the song is perfect for the song, he's got a fantastic voice! And contrasted with Troy Sanders' voice its a perfect match!
THE SOLO?! Mixed with the visuals you have some kind of ass induced hallucination trip! With the visuals like that of something from Queens Of The Stone Age its a perfect addition to the video!
Check it out for yourself here :

Catch Mastodon on their UK tour at one of these dates!
November 19th Dublin, Ireland, Academy 20th Belfast, Northern Ireland, Limelight 22nd Southampton, O2 Guildhall 24th Manchester, O2 Academy 25th Newcastle, O2 Academy 26th Glasgow, O2 Academy 28th London,O2 Brixton Academy 29th Birmingham, O2 Academy December 1st Nottingham, Rock City 2nd Bristol, O2 Academy