Let's clear the air from the get go, the Persistence Tour is arguably one of the finest travelling tours in Europe. A compendium of incredible acts from the furthest echelons of punk, hardcore, and metal. Has it seen its fair share of ups and down over the years? Of course it has. But that is the beauty of a dedicated, fan driven tour that caters to all music tastes. With every year comes further strength in numbers, and this years Persistence Tour could be one of its finest moments yet.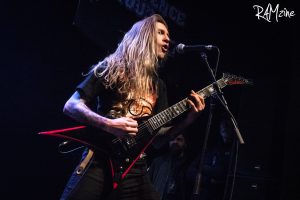 The half day marathon of greatness, and the final date on the tour ending in London's HMV Forum in Kentish Town, starts off with humble beginnings and with a reserved demeanour, as there are more curious heads in the crowd who are here to check out Take Offense, Siberian Meat Grinder, and Booze & Glory, who all three bands give some much needed gusto to kick off proceedings this early on in the day. Whilst all three of these bands are already well established and are of individual stature, the interest generated in the chilled crowd in the mean time grows and grows, and all three provide three separately solid sets, which warms up the crowd a treat.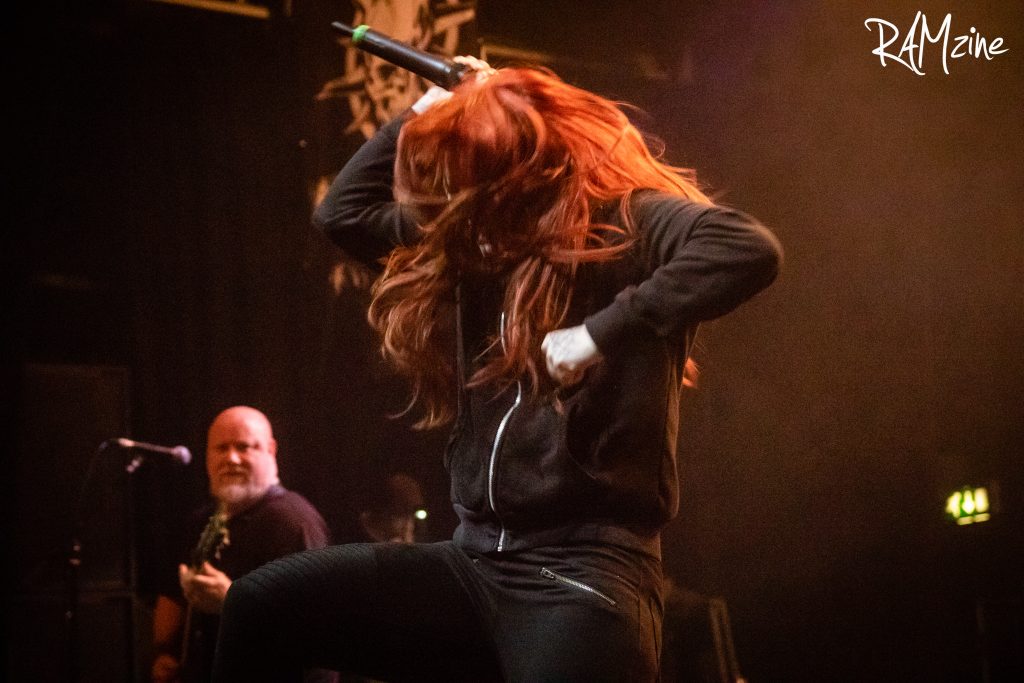 However it isn't until the almighty Walls Of Jericho that things really kick up a notch. In retrospect, seeing them perform on this tour and this venue a couple of years ago was something of pure wonder. So it is suffice to say that the band have not lost a single step, and are essentially more pissed off and venomous than ever before, but more importantly… even more humble and grateful as ever. Vocalist Candace Kucsulain is beyond a commanding presence on stage, inciting the crowd into a chaotic brawl on the dance floor for the duration of the set, and the way she carries herself and her vocal delivery, easily makes her one of the most inspirational and incredible front women of our time. Musically a solid powerhouse that just keeps on giving, Walls Of Jericho are still as relevant as ever. A blinding performance.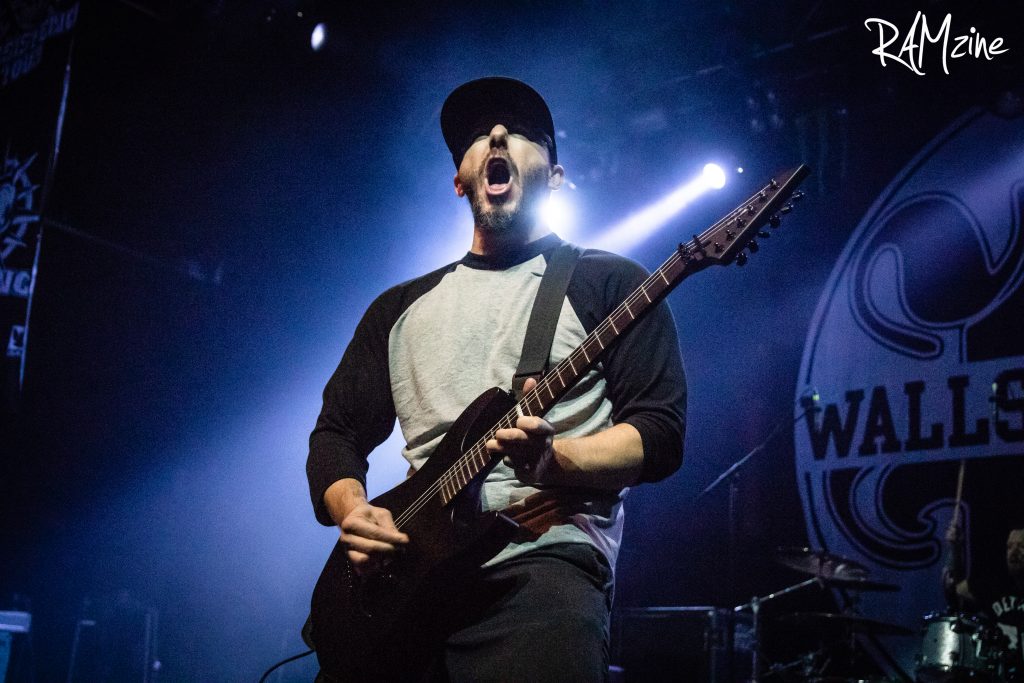 Though the only qualm from this set was not to do with the band or their set at all. During the set, there were a couple of ageing punters in the crowd that were trying to stop people from slamming and dancing (particularly the guy in the Star Wars shirt (yes, I'm calling you out), because they just didn't understand the style of dance involved in such an act. Note to these silly sods – I saw you meant well and that is cool, but don't stop people from getting down on the dance floor because you don't understand a different style. This is everybody's yard and everyone has love and respect for each other and will help others out when they fall, but stop being the prefects who are above the law and everyone else next time!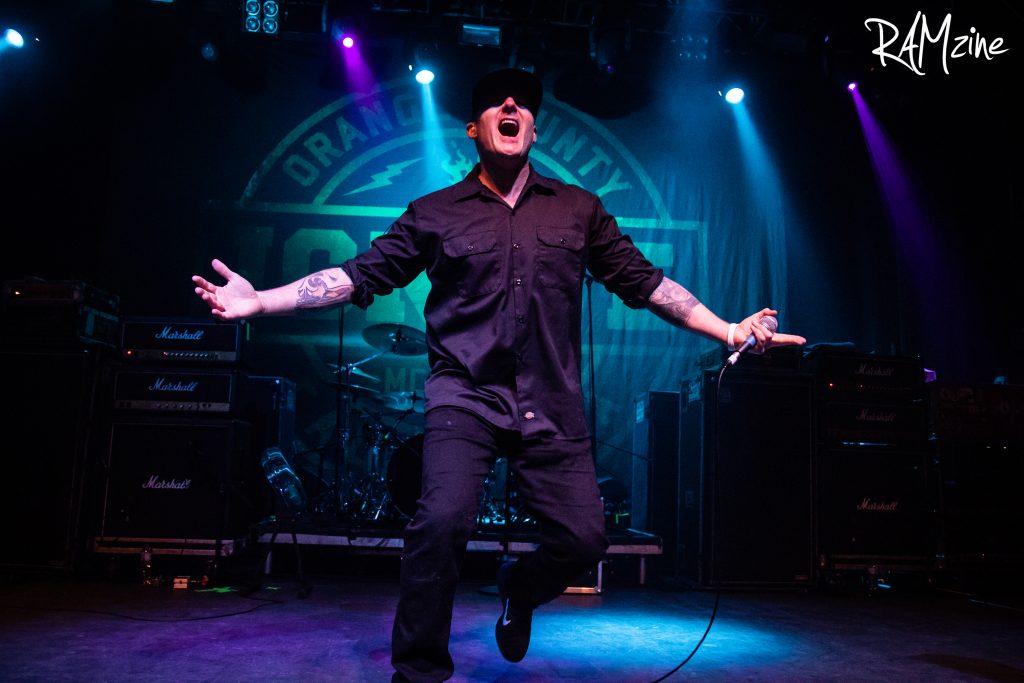 Moving on, Ignite are next up and provide a nice slice of hardcore influenced skate punk nostalgia, which brings out a lot of old school heads who are equally as pleased and appreciative to see them as Ignite are to see everyone in London. Whilst this was a short but sweet set, Ignite help get the first slam pits of the day going, as well as the first proper singalongs, which go down rather well. Admittedly whilst there isn't really anything new to appreciate here, Ignite are a reliable and fun band who know how to bring the party to the next level. Yet another decent set from the bill that keeps on giving!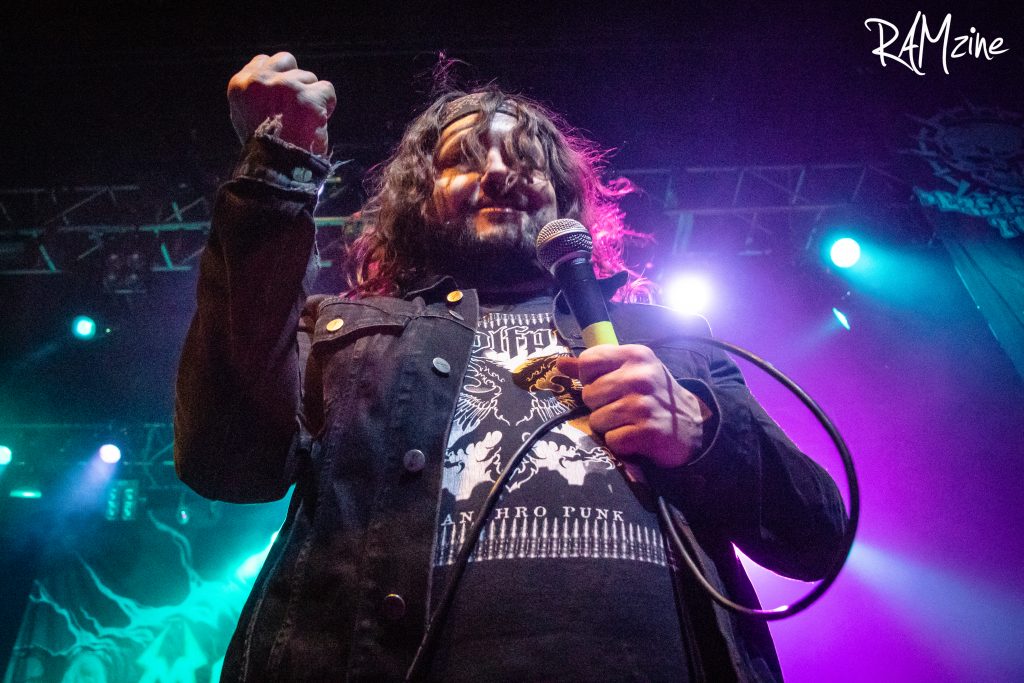 Though it isn't until everyone's favourite party thrash crew Municipal Waste take to the stage, that the gears of the crowd shift from modest to full throttle in a heartbeat. Wasting no time at all (no pun intended), the band come on to thunderous applause, and immediately whip the crowd in to a near non-stop circle pit for the duration of their entire set. A mix of old and new material – it's the classics that tend to get the wildest response, a la 'Thrashin' Of The Christ', 'The Art Of Partying', 'Born To Party', 'Thrashin' Is My Business, And Business Is Good', and 'Mind Eraser'. But kudos to the security for being ultra cool with the Wave of Death – a beeline for as many crowd surfers to come over the barrier as possible, so the security finally have the first proper workout of the evening! Though whilst this isn't the Waste's best performance I have personally seen, bloody hell was it still an immense amount of fun and awesomeness!
However after the Waste's great performance, Napalm Death's exclusive London only performance is where things went berserk, and set the tone for the rest of the evening. Whilst the legendary Brummie grindcore sons of bastard noise are only playing this one show on the entire tour, my word do they make a solid impression on the uninitiated! So if you have not seen Napalm Death, you are in for three guaranteed things: the most intense and visceral set you will potentially hear all year both sonically and enigmatically, a whole lot of love and respect from the band to their fans old and new, and most importantly, tinnitus.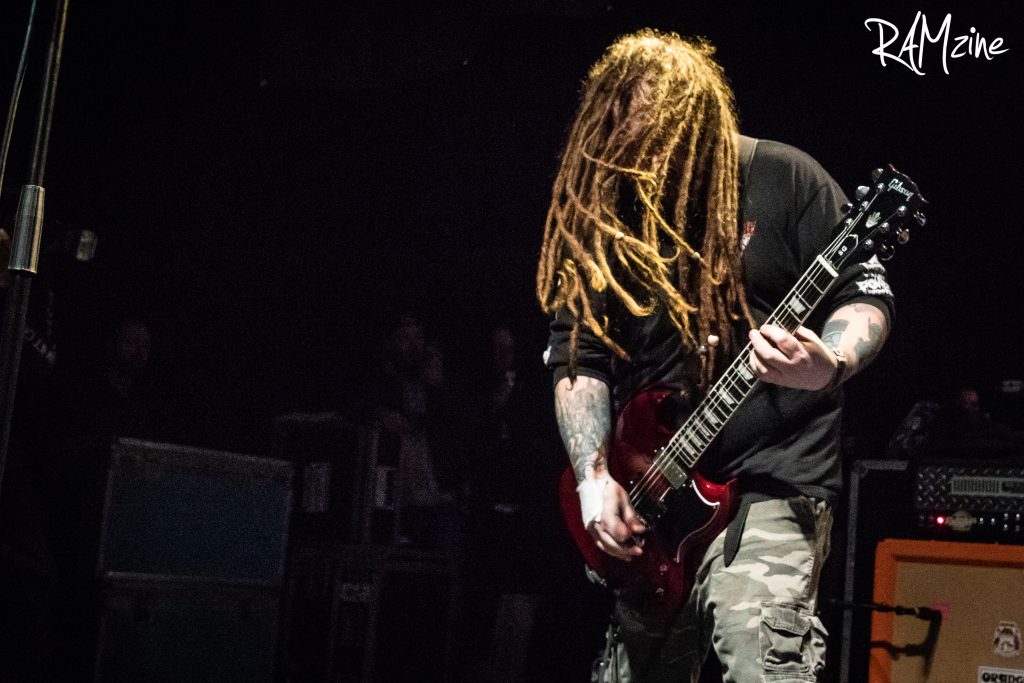 Though whilst the last point may be a trifle over-exaggerated, good grief do Napalm Death leave an assault on the senses that will rattle your soul to the core. The sides of the stage are full with the bands and crew who are curious and appreciate to see them perform live, and under vocalist Barney Greenway's command, the mosh pits turn in to an all out war zone – complete with several dreadlocked crust punks coming out of the woodwork for a jolly good workout. But most importantly… it's the amount of people who were talking about the band afterwards, who said they were absolutely blown away by how great they were, and totally surpassing expectations on many levels! But you know what they say… oldest ride, longest line! But in this respect, Napalm Death are stronger and even more important and as pivotal as they ever have been. A tremendous set on all accounts.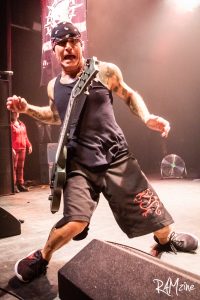 Whilst the beasts have roared all day in many various forms, the sleeping dragon finally wakes, as headliners Sick Of It All give what I would personally say (after many years of seeing them live), the greatest performance they have ever given. The NYHC legends just released their brand new album a few months ago Wake The Sleeping Dragon!, and the new material that is performed live, gets just as much of a rapturous response as their older material. Songs like 'That Crazy White Boy Shit', 'Self Important Shithead', and the album title track, whip the crowd in to a frenzy. But this is not in due part of the incredible fronting duties of Lou Koller, and of course, Craig Sitari, Pete Koller, and Armand Majidi, who collectively display some of the most energetic, inspiring, commanding, and soulful sets that musicians of their middle age, can only dream of giving.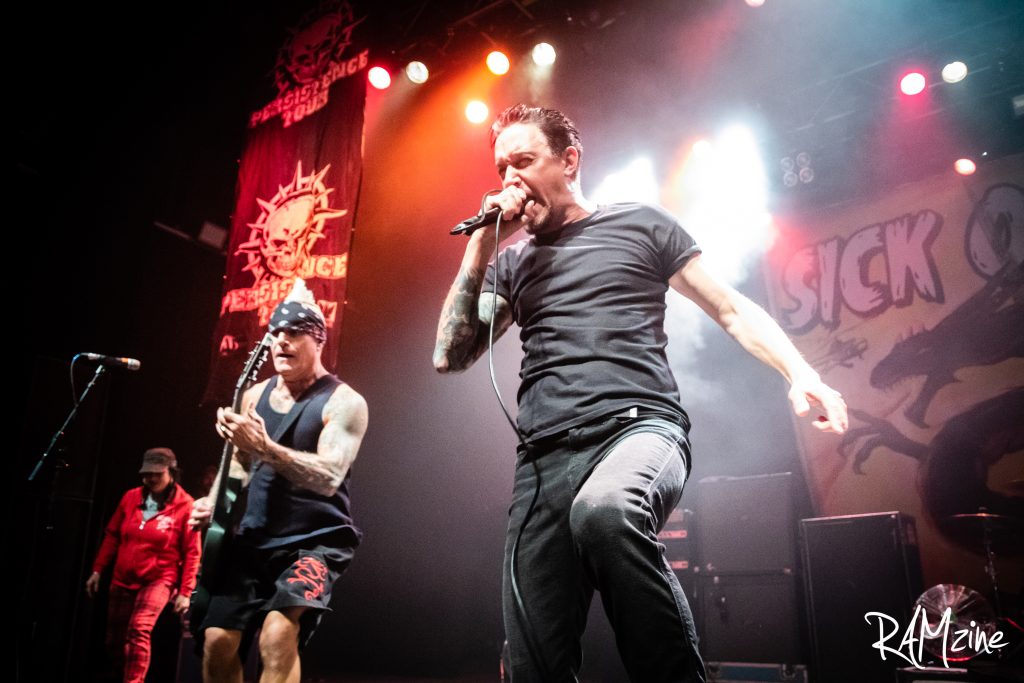 By all means that is not a cheeky ageist jab, but for real… Sick Of It All are a prime example of great health, youthful spirit, and positive mental attitude. These are three key attributes to leading a great life, but when it comes to being in a band and performing, these guys run riot like they are still 21, and time forgot all about them. These guys, hardcore punk, and the lifestyle it beholds, are something truly unique and special, and whilst we could argue that whilst there are the godfathers of hardcore punk – i.e. Agnostic Front, Bad Brains, etc, I feel that it would only be fair to justify that Sick Of It All are single-handedly THE greatest hardcore band of all time.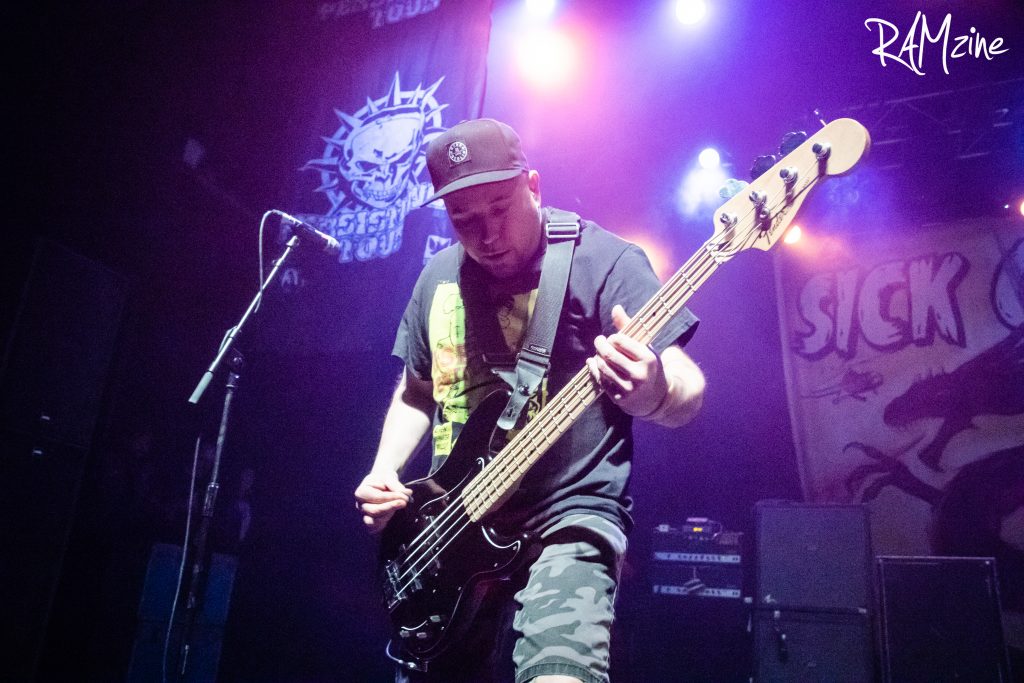 This is a bold statement of course, but when through out their set, the ante just keeps upping with a plethora of crowd surfers, mosh pit mayhem, and dance floor chaos, it all ends in what can only be described as the perfect end to a set, and a great tour. This is in due part that during the final two songs 'Scratch The Surface', and 'Step Down', that the stage becomes not only becomes a wall of death to those of the crew and bands who want to mosh on stage, or go side to side with their dance moves during these songs, but its a celebratory reminder that times like these are what really, truly matter, and that no matter where in the world you will go to see bands perform, the spirit of hardcore punk is something that truly binds everyone together in a strong sense of community, love and respect. This was the perfect end to the Persistence Tour, and quite frankly the best set I have personally seen Sick Of it All give. Hardcore still lives!