To open the night at 02 Ritz Manchester was noise punk band from Atlanta, 68. I have never listened to the noise punk genre before so had no idea what to expect from this duo, Josh Scogin on guitar and vocals and Niko Yamada on drums. The pair come on stage in full suits which was very unexpected and going by the crowd response they did not expect it either. Their opening song that was so full of energy you could not look away. The song finished to Josh showing the back of his guitar which had the word "Thanks" was written in bright green letters.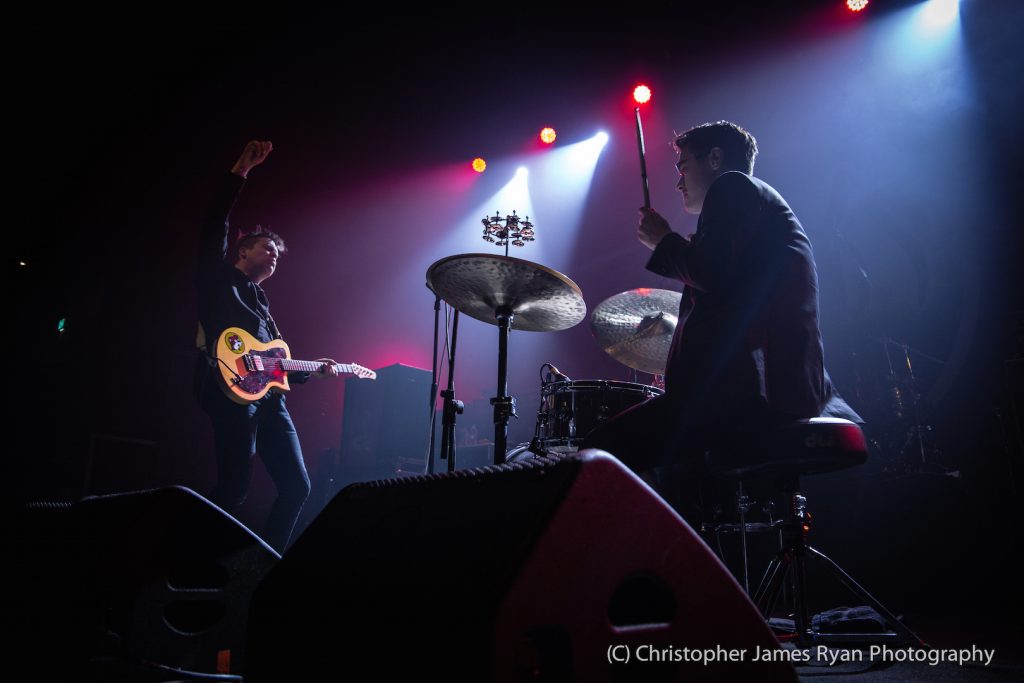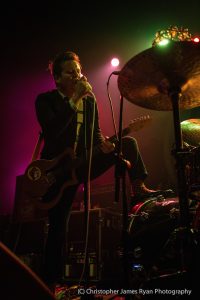 The crowd is still unsure what to make of this pair but a ripple of applause flutters to the front. Josh comes on the mic and introduces themselves as Britney Spears  "Not Vegas Britney but shaved head Britney" he says, to this the crowd laughs. As the last song rings out over the crowd, Josh starts packing down his guitar and amp, handing it off to the roadies. Niko is still playing and to everyone's surprise Josh starts taking bits of kit away from Niko whilst he is still playing! I have never seen a band pack away kit whilst it is still being played. Going to see these guys with no prior knowledge of their music style, I am blown away by what I just witnessed. An amazing duo with incredible talent. If you are a big punk fan go check these guys out! You will be surprised!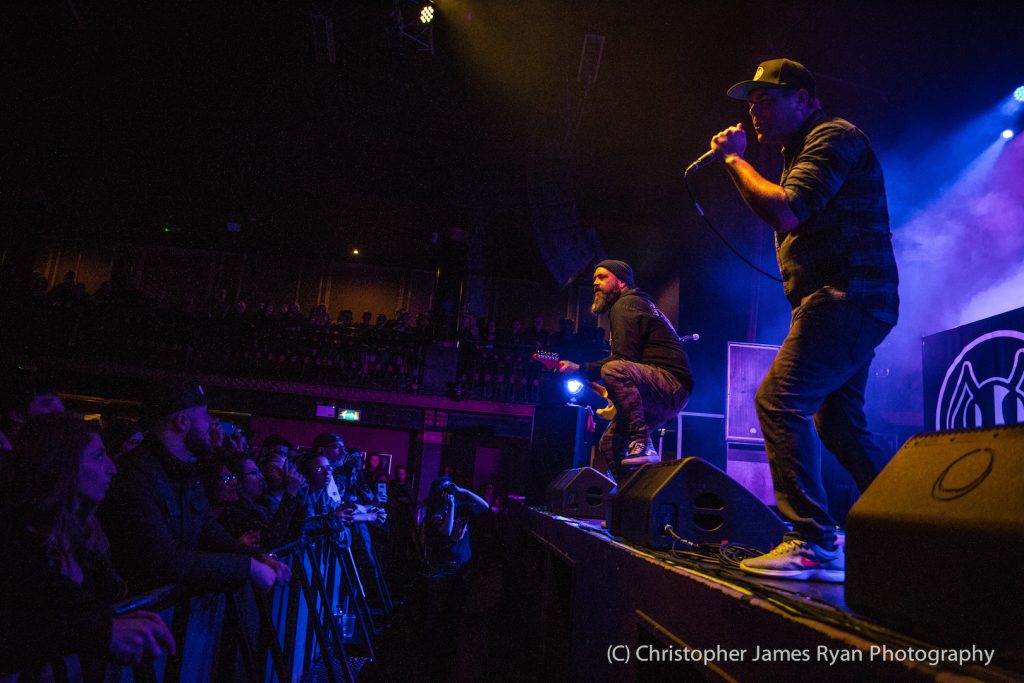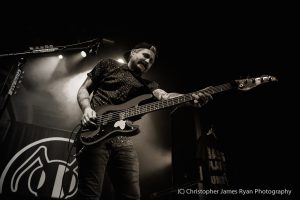 8pm means only one thing, it is time for Alien Ant Farm. One of the most popular bands in the early 2000's, where you could not go a day without hearing one of their songs. What hits me first is the shirt that are hanging from the amp which says in bright pink letters "Bass Players Unite" this makes me laugh a little and also want to buy it! Timmy's bass also has UV green strings again adding to that WOW factor. Kicking off the set was 'Bad Morning' which gets a huge reaction from the crowd.  Crowd favorite 'Movies' is played and the crowd sing at the top of their lungs, me included! Dryden comes on the mic and starts asking the crowd "Do you remember when MTV used to play music?" To a huge cheer the set continues, and as the soundtrack to Tony Hawk's Pro Skater 3 'Wish' is played you are catapulted back to your youth. Dryden comes back on the mic to say how much he misses his mum, and how much he loves his mum. He goes on to talk how he misses Chester, (referring to Chester Bennington lead singer of Linkin Park, who sadly passed away in 2017). As he is talking about Chester his voice breaks and it hits you how much of an impact this man had on others. He says that the next song is dedicated to Chester and his mum, which is 'Attitude' from the ANThology album. This is my personal favourite song and hearing the pain of Dryden singing it live gives you goosebumps. The song finishes to a huge cheer from the crowd and applause. Dryden asks if they are ok to play a cover, the crowd shouts "YES" and you think it is one of the most popular covers they ever did… Well we was all wrong and it was 'Gene Machine' by Bad Brains. The set ends with 'Goodbye' which is such a beautiful song and the audience is waving back to the band on stage. Or so we thought was the end… then the unmistakable intro of 'Smooth Criminal' is played and the whole venue erupts into cheers and begins to sing back to lyrics to this iconic song.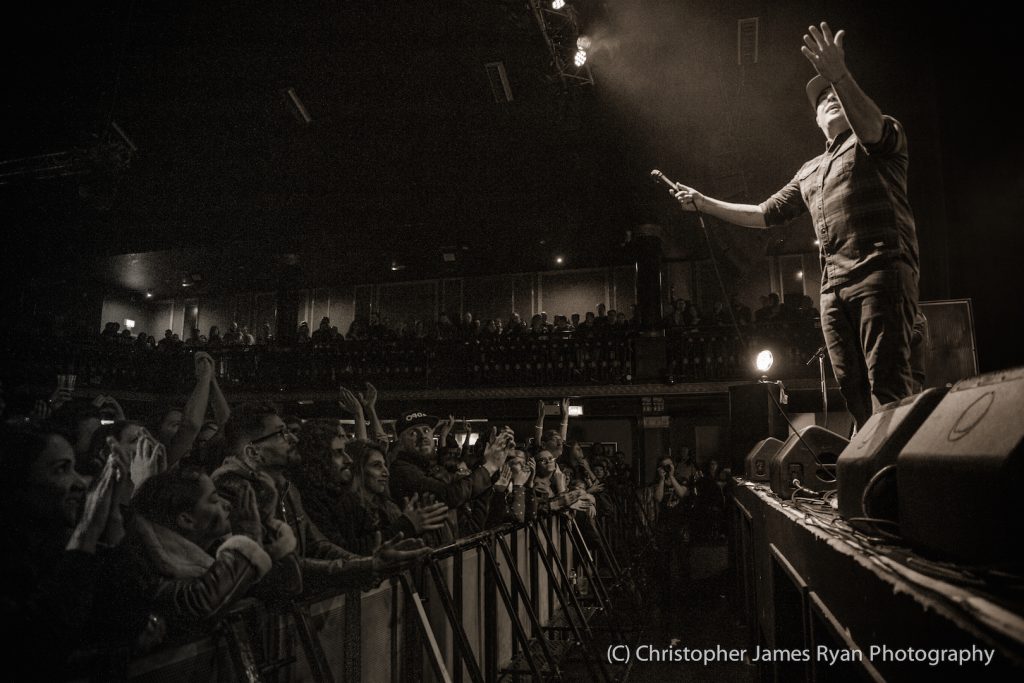 This is a band that has not lost a step in their on stage performance and I will not be forgetting this gig for a long time! You lose yourself in the nostalgia of their music and for that hour you are a teenager again.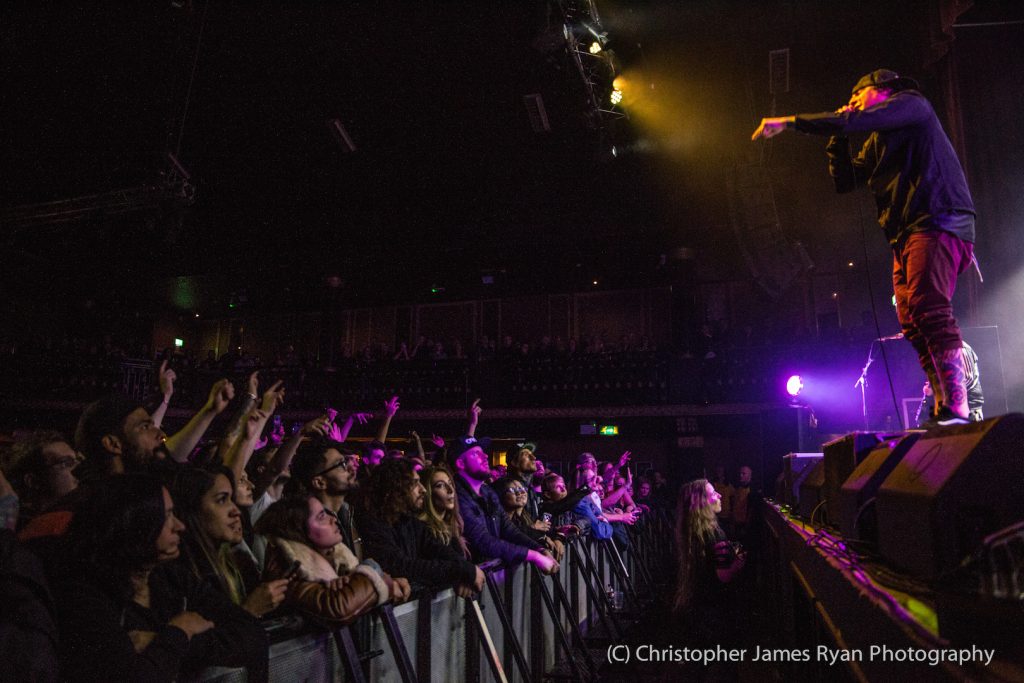 POD or Payable on Death are a nu-metal band from San-Diego California, a fact not many people know is that this is actually a Christian nu-metal band. 9.30pm rolls on and Linkin Park 'In The End' plays, to which the crowd sings at the top of their lungs. I personally think this is a tribute to Chester and how much of an influence he had on so many people. The band comes on with such energy and Sonny comes on the mic saying "We have come a long way to have some fun, you better show me what you got" then jumps into a fan favourite 'Boom' which sets the tone for the rest of the set. High energy, big impact and you will be jumping all the way through!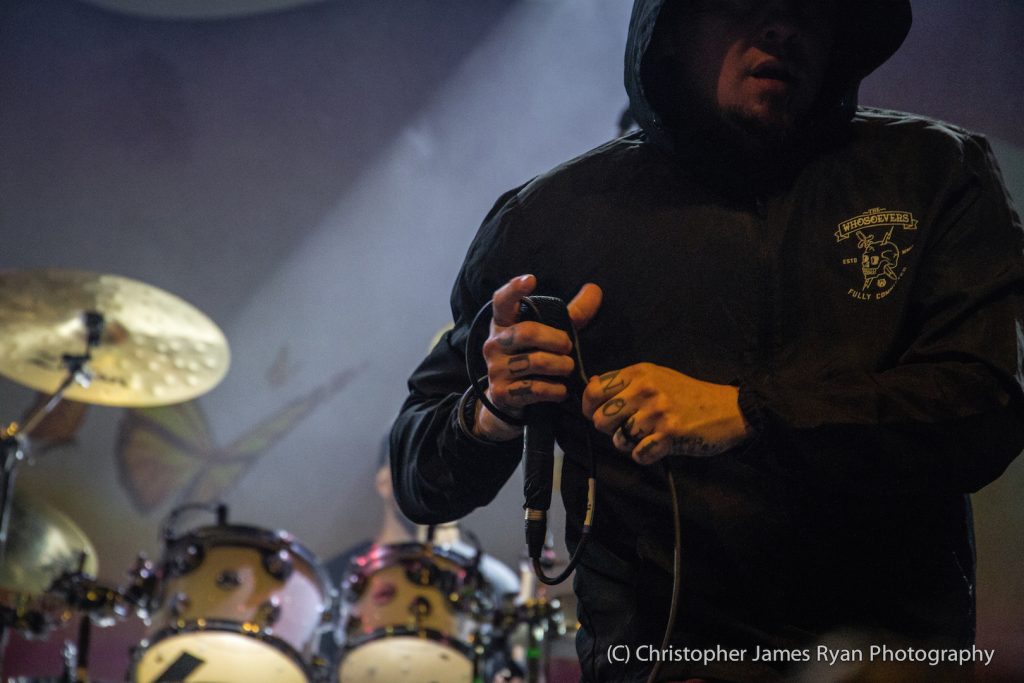 When 'Always Southern California' comes on the crowd is singing it back to the band and they do not lose any of that energy. Sonny Sandoval on lead vocals jumps around the stage and you can see how much the music means to them. 'Southtown' starts off and the crowd is alive, a huge sea of movement. Change of pace with 'Murdered Love' but the crowd is still a sea of motion. The band then thank everyone for coming out, for our smiles and love. Then the song I have personally been waiting for is 'Youth Of the Nation' from the Satellite album. This song has the audience singing back the lyrics with such passion you get caught up in the moment. 'Alive' comes on and the venue takes on a new feel, one that you feel deep inside of you, one that makes you think of the first time you heard this song. The audience sings back every word not missing a beat of it. Sonny holding the mic out so the crowd sing louder. To end the hour and a half set was a song from a very long time ago very early 90's and one, if I am honest, forgot about! "Who's in the house" from their debut album Snuff the Punk. What a way to end the show! Throughout the whole set you are taken back to your teen years, to the present and back to where they first started. This is a gig for everyone who loves Nu-Metal and wants to feel that love again. If you haven't yet heard the new album Circles by POD I strongly suggest giving it a listen!