Marking a quarter of a century for anything is a little special, but when you get an email that tells you your second album is hitting that milestone, well it's usually good to celebrate it, and Tyketto fans quite simply wanted one thing, that album toured and played in full. Tyketto were obviously more than happy to oblige, taking it one step further they set about recording it too.
See our interview with Danny Vaughn here – "If we are not enjoying it, we are not doing it".
The line-up for the night was short and simple, Tyketto took to the road with good friends and the three gifted singers (and fellow band members) Kane'd. Kicking the show off an hour after doors, the deserved a much larger crowd from the start, the good news at least is that as they played, the crowd grew and grew to a plentiful size. Their mass in numbers on the stage would have been a challenge to work with for most, but they play off each other perfectly well and know when to step forward into the light and step away to allow others to shine. The seven piece have a packed out set to get through and plenty of time to do it in, and as entertainment goes, you couldn't ask them for more. The harmonies soared and flowed together beautifully, the guitar work between the pair was flawless and full of energy, the drumming was driving the pace solidly, but that fat heavy bottom end on the bass is really what gave their live sound the punch it deserved. Fantastic showmen and women that prove exactly why they are the only support on the tour, worthy indeed.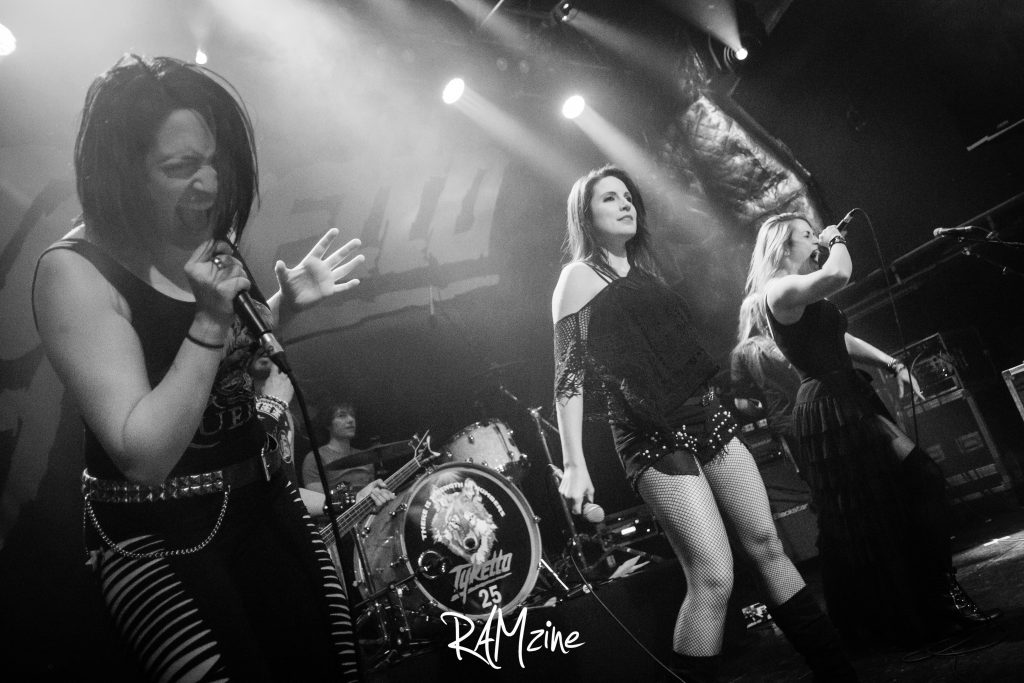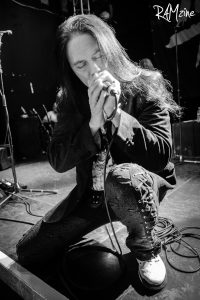 Tyketto marking their anniversary of Strength by Numbers had them do something a little different, which is something most fans should be accustom to when it comes to their live shows, and with most songs comes a small story behind it or what they are doing differently. Front man Danny knows exactly what he is doing, there are no long-winded parts, no tangents too far away from the point, and he has that way with words that draws the crowd into the show further. The set had itself turned upside down and inside out to the albums track listing, running in a much different order with a few little extras thrown in, one rarity being a B side track 'Wait Forever' that had only a few people cheer when asked who knows it, which brought a smile to the bands faces. Nothing quite like being treated to something so old and rarely played that it feels new. Some pleasant cut down numbers were given a play, debut album song 'Wings' being a real highlight with the backing of the lovely Kane'd girls. The real treasures came with a few of the little stories behind the songs, the one that really had me in stitches was when talking about how bands often write a song about being on the road and missing the family and loved ones back home, Danny quick to mention, well maybe not a band like Gorgonzola, being quite possibly one of the only extreme (definitely the only one visible looking at the shirts of people in there!) metal fans, I found it hysterical! Tyketto have a steady, loyal following, they always pull a crowd that have stuck with them through their time as a band, and the age group of the crowd showcases that, with a much maturer age group in numbers.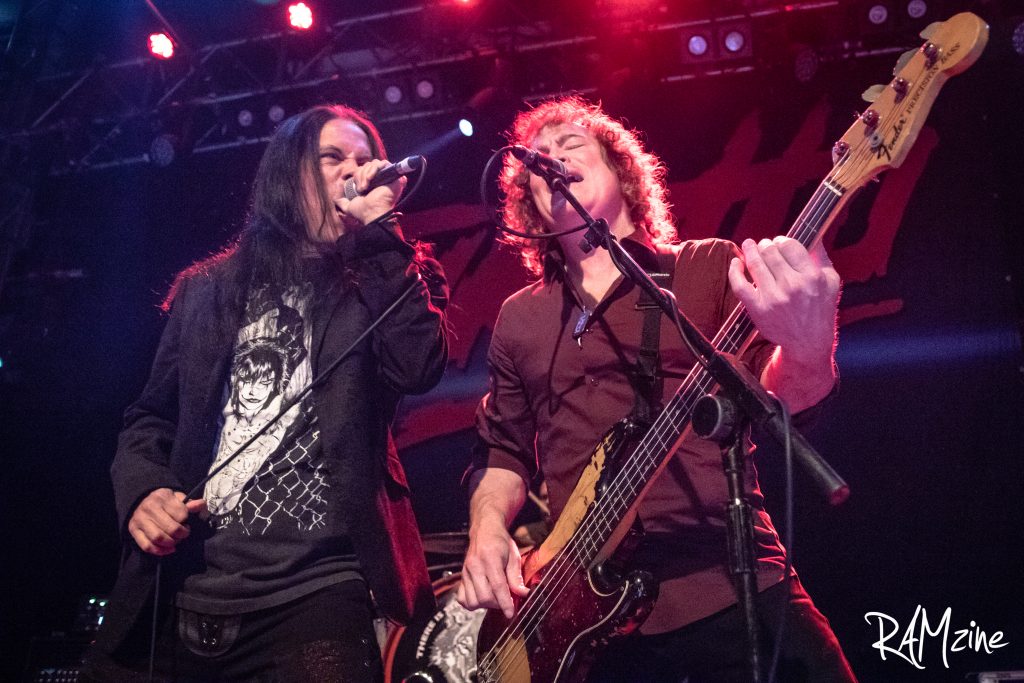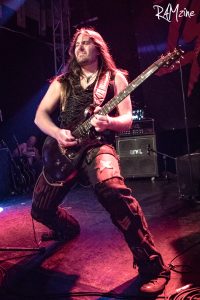 They still consider themselves a small, but very lucky band, you cannot really disagree but at the same time it is of no fault of their own, just unlucky with the timing of their growth and the rise of the grunge scene being the major factor that saw them drowned out. They honestly deserve to be so much bigger than they are, and although they sound like they are happy and at peace with their size, their sound is so much more and deserves to be heard, they pull out the performance of their lives every time I have seen them, and this is without a doubt the best of those times. As their set draws on, they ask more of the crowd, playing off the high they had on their Nottingham show, the demand the crowd to outdo that show and they are more than game to give it their best shot, especially with their set closer, and in my opinion one of the greatest rock riffs ever (I literally stopped editing images and writing this review just to pick up my guitar and learn it!) 'Forever Young'. The vocal venue sung their hearts out and did the song justice, the perfect end to what would usually be a boring, Tuesday night preparing for a mundane day at work following. Tyketto manage a few more tracks in an encore but those with early starts and trains to catch are reluctantly forcing themselves to leave. None the less, a night that will be remembered greatly.
As an added bonus, our very own Claudia was lucky enough to land herself an interview with vocalist/multi-instrumentalist Danny before the show. Be sure to keep an eye out for that on our site. If like Claudia you were unable to make the performance, you are in a little luck with them recording the tour, be sure to keep your ears to the ground on news of the release of that soon! The perfect gift for those to remember the night by!