Now picture the scene; you're alone covering every aspect of the festival, review, photography and interviews, you're hungover from the very first night where you've drank plenty during the day with good people, and even more so when the band entertainment is done while a huge storm comes over and tries its best to flood everyones tent. There's blistering sun courtesy of fantastic bands and blue skies as far as the eye can see, you're prepped as much as possible and about to interview, despite everything, the drummer of a band that influenced you massively and has written songs that have seen you through the best and worst times ever, you've never yet been able to see them live, and then you get the text…."We've lost the drummer!!!" If ever I was to have a Spinal Tap moment, it was now! Thankfully around 25 minutes later we have success, the lovely ladies from Cosa Nostra PR have found their man and come around with a smile ear to ear soon followed by Black Stone Cherry's drummer, John Fred Young who soon comes running around, as calm as anything. He soon mentions himself he was having a Spinal Tap moment, it seemed destined! A few minutes of chatting, a little fan boying (keep in mind I first discovered these guys a whole 13 years ago, a massive influence on my guitar playing and writing and had yet to see them, let alone chat with them!) and coming to our senses, we take a seat and begin our chat… ever the professional, our spinal tap moment has my plan thrown to the wind…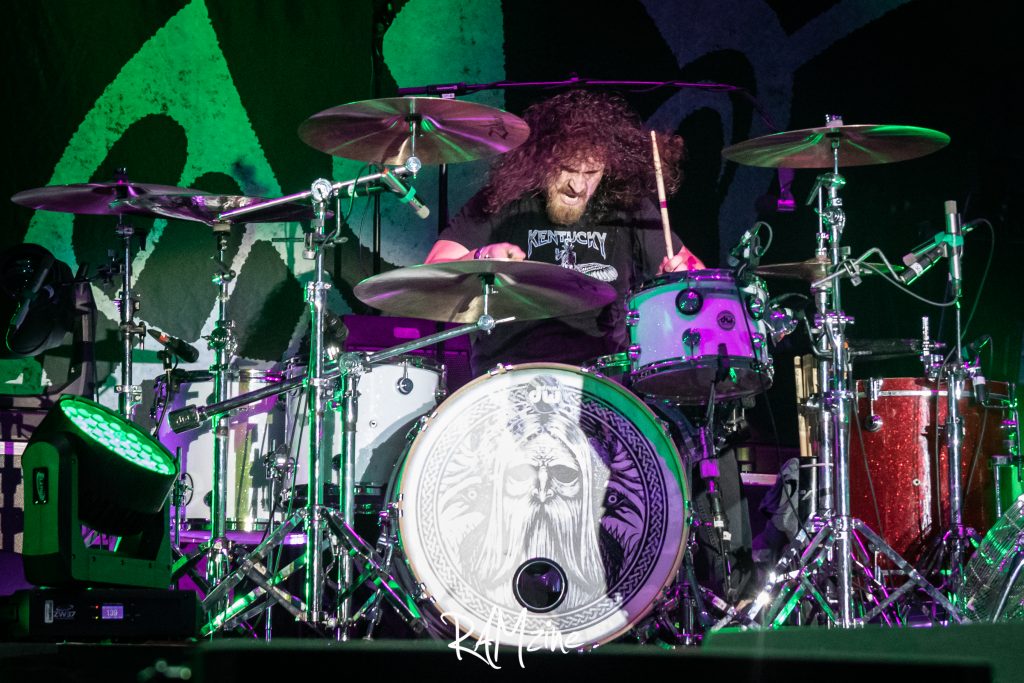 RAMzine: You've gone through plenty of albums, Family Tree was last year, how do you keep going and how do you grow and still keep that core sound?
John Fred Young (JF): I think every album we put out is definitely different from the one before and I think that's what keeps a lot of interest in people wanting to hear the music and then also an interest in us wanting to create the music. In my opinion we've never made the same album twice, but like you said that core is always there, that sound we are heavily influenced by, the blues and you know, the early classic rock, rhythm and blues, and some early country stuff and a bit of metal. It's just a big melting pot of kinda, of us. That's the only way I can describe it, you know when people come and see us too, that's just something they walk away from hopefully thinking, that's just not like anything else.
RAMzine: I was going to say, I remember first hearing of you guys in 2006, as a huge Black Label fan I saw you guys announced for a tour supporting them in the States and checked you out, then I think a week later bought your debut and it's just so vastly different to today's material but sounds instantly Black Stone Cherry, what was it like back then for you?
JF: Yeah 2006, we went out with Zakk, I mean that was literally man, like three months long and we did the east coast to the west coast and I mean it was of non stop, just growing. Of course he was just great, and yeah we've done so many tours with the metal side of things and heavy rock, but then we've done tours with the classic tours man too, Lynyrd Skynyrd, Bad Company, I mean we've toured with Skynyrd a lot! Yeah I just think we have the ability to tour with different bands.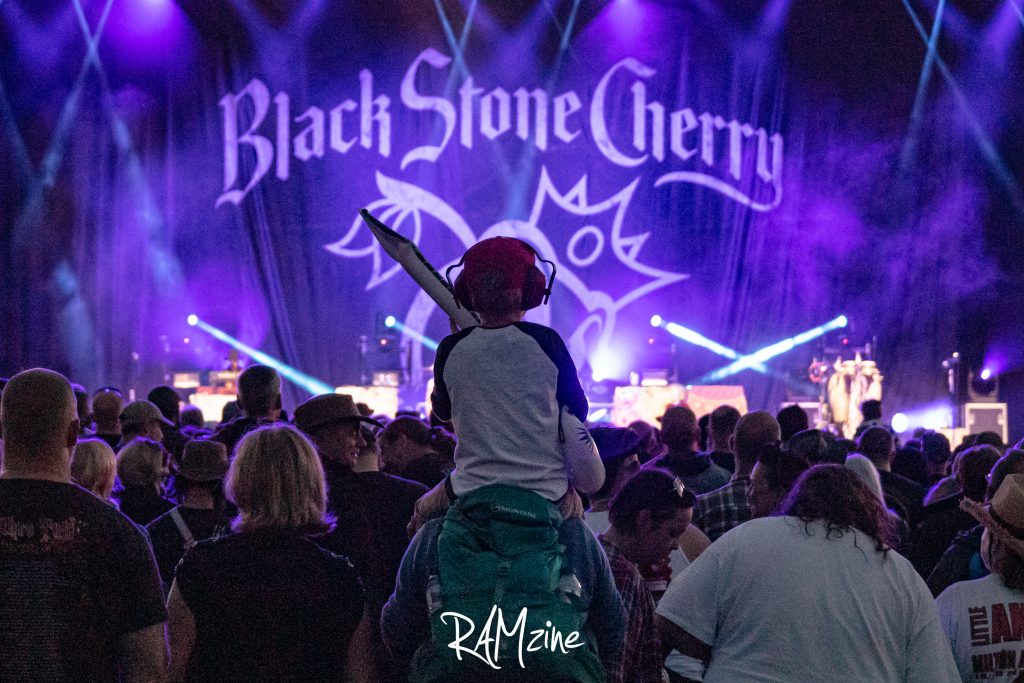 RAMzine: Well you've a fluid fan base that helps too, how has that fan base changed over the years? Now that you're arena level too, it was just last year you went out and brought Stone Broken on the road across the UK.
JF: Yeah, we did the arenas across the UK last year, and that was a great tour, really, really good. In America, we'll do a bar for 300 people you know, and maybe a club for 800 people, so we're really very diversive in the levels of where we play as far as what type of setting it is, and I think that we just don't care if we play in front of 50 people or 50,000 people, we're just going to do us.
RAMzine: What's it feel like playing the small and big shows? Do you prefer the small stages of the big ones?
JF: Honestly, I don't really have a preference, I don't care of the size as long as it's just a venue that's set up right, it could be just for 100 people. As long as it's just got the right PA, the sound crew and the stage is not falling apart! But there's great things about everything, there's the arena level stuff that's great, playing in front of so many people you know, it's an honour to play in an arena! But then clubs have that sweaty night life, it's intimate, but yeah, it's just that scene so those are cool too. I tell ya though, I do prefer outdoor festivals over it though, it's just because the open air is just something that, I don't know, it just breeze and raw, and they can get hot to where you're about to die on stage but yeah.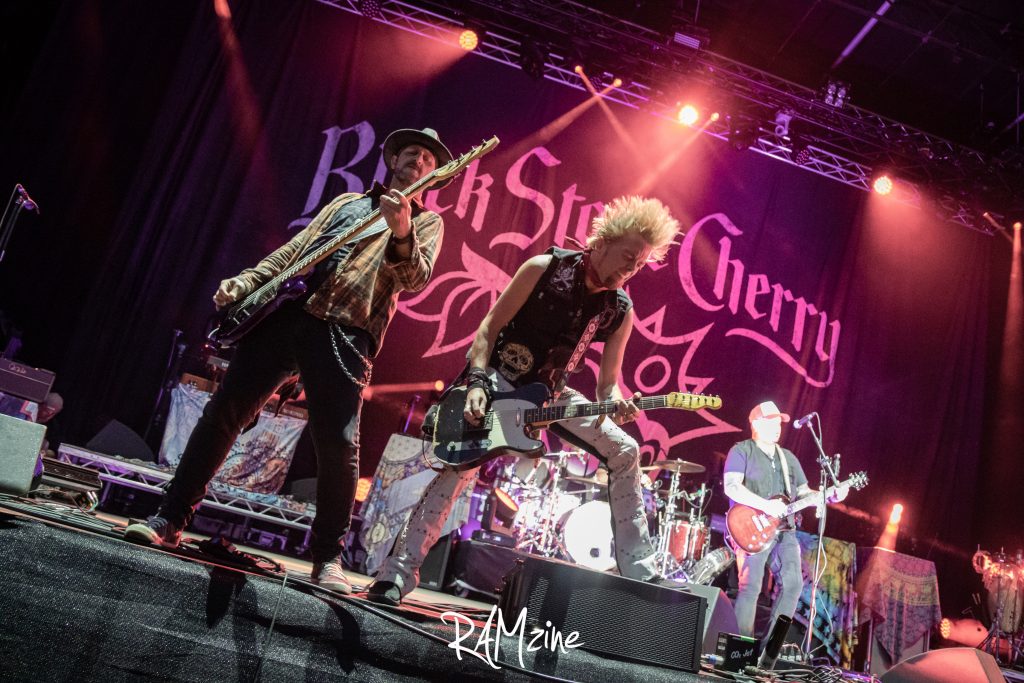 RAMzine: I know all about the heat, I went to a Phil Anselmo show recently, hottest day of the year so far, sold out, murder, absolute murder…
JF: Where they play at??
RAMzine: It was The Underworld in London, absolutely mental, absolutely no regrets, but I'd a broken rib so probably not the best place to go, but no regrets!
JF: Oh God! Did you get that at the show?
RAMzine: Haha, nah, I actually did it at a death metal show three or four weeks beforehand, but I wasn't going to miss a show like that!
JF: Yeah there's not a lot you can do about that! But the show goes on.
RAMzine: So you guys have been together a while now, close to twenty years…
JF: Yeah, yeah, oh God, I mean it's crazy to think that! We've been together for uhh, 18 years now, since 2001.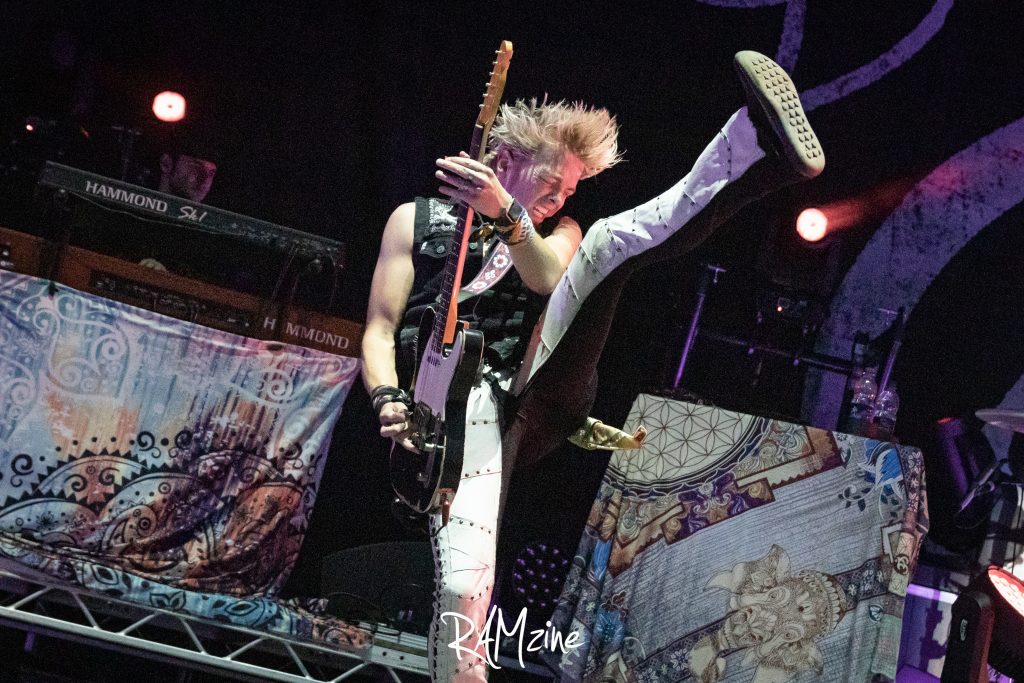 RAMzine: You think you'll have any plans for anything special, to celebrate?
JF: For our 20th anniversary? Yeah I think we'll do something cool, I guess we can't not, I mean twenty is something of a milestone.
RAMzine: Of course, that's a fifth of a century! But that's almost 20 years now, you've got to that level, and you've not changed a single band member, and you're all still you. That's rare…
JF: We're brothers, and we love each other, and uh, that's… Man, that's the most important thing in any band, I mean, that's what you gotta have before the music, you could make great music and hate each other and shit, that ain't going to work. So we have a great love for each other and we're very, very, very family orientated. We're just a big family, like all our families are one family.
RAMzine: Yeah you could really hear that in that last album, which was great.
JF: Thank you man, I really appreciate that.
RAMzine: So when are you guys next back in the UK?
JF: You know, I don't know! I know we got a lot of stuff going on this year in the States and I don't know what are schedules looking like, but we'll always come back, there's so many other places to tour still too, we gotta go to Canada, go back to South America…Is that uh…
Outlaw Country stage act kicks off…
RAMzine: Ah, that's Otis I think! Aren't they on tour with you guys at the moment?
JF: Oh, so these guys, they're actually from our home town in Kentucky! So we've known these guys, since they were really little, and yeah they're a great band, incredible! We're so glad to have them over here with us!
RAMzine: Well we'll round up and let you catch them then! So lastly, coming up 20 years, you've played all over, toured with loads, what's the greatest memory or story of the journey so far, even if just the first thing that pops in your head? You guys must have seen a lot by now!
JF: Wow… I think just every day we make memories man, I think one of the coolest… I don't even know man! Just doing festivals like any time, I dunno man, it's so hard! We've had so many great memories you know! Might make one today haha! This might be the one you know!
RAMzine: I hope so too! Awesome, thank you so much!
JF: No dude, thank you, thank you! I appreciate it!