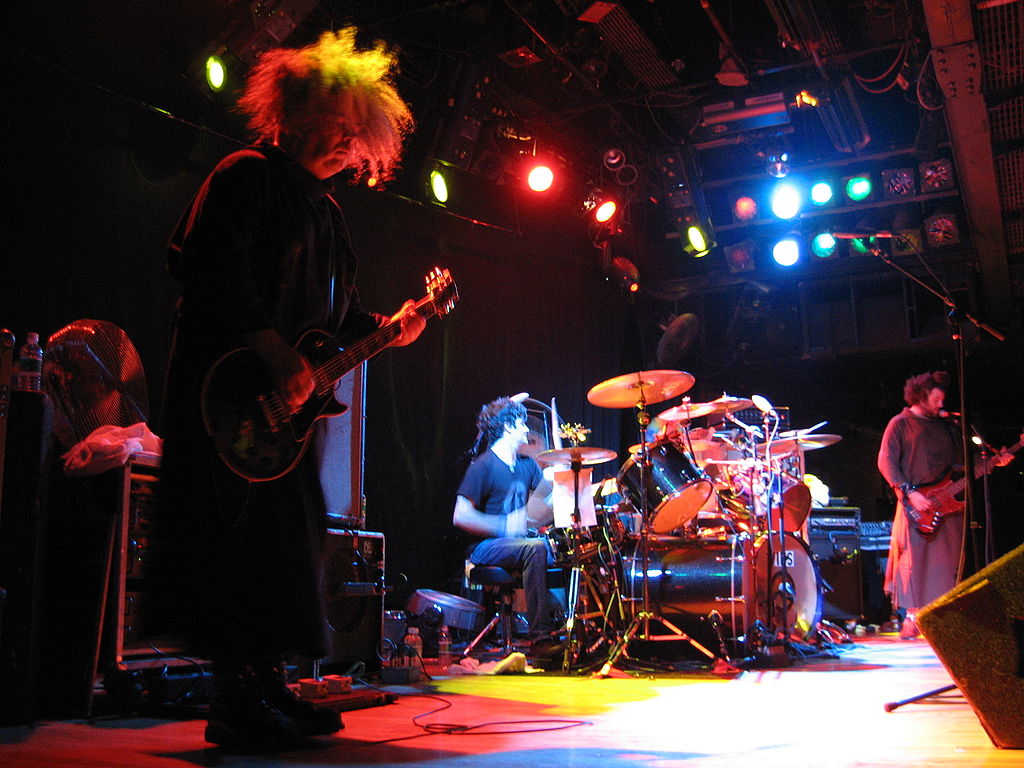 Not only are Melvins a criminally overlooked band in most senses but they also have some of the most underrated albums that have not only helped define genres but wildly experiment with them as well. 
The album under the microscope here is the quintessential Houdini, released in September of 1993. Houdini is the fifth studio album in what is now a long line of releases as well as the band's major-label debut having signed with Atlantic and as a bonus fact, it was co-produced by none other than Kurt Cobain, who was a fan of the band. However don't let that credit fool you, Cobain's involvement was allegedly minimal. Drugs, label involvement, arguments and more all marred the creation of the record but didn't impact the quality though, instead, these imperfections only added to its profile and it's legacy. 
Like the majority of Melvins back catalogue, Houdini does not sit in one rigid area, as early contributors to the sludge and doom genres, Melvins also dabbled with grunge and alternative metal, all of which can be heard here in places. The album was critically well-received and was at the time the band's most commercially successful album gaining MTV exposure, (relevant at the time) but it didn't quite crossover into the mainstream like some other acts of the time, it's left-field approach and sound meant it was in no way a wholly accessible album to those outside of the grunge/stoner scene at the time. 
A sign of quality on a record is how it plays over time, or how it ages if you will. Houdini sounds a good now as it did in the early nineties, easily slipping into the collections among fans of more current bands such as Mastodon or Orange Goblin. Another tick next to this album would be its ability to act as the ideal jumping-on point for anyone looking to discover and explore Melvins, as it captures the essence of the band and sets up perfectly their varied and unconventional career that followed. 
Houdini is a hard album to sum up, you have to hear it to "get" it and you'll only really understand it fully when you place it the context of the band's overall career and legacy, to put it simply, go and check it out for yourself and tumble down the rabbit hole that is Melvins.