We showed up to Readipop for the warm up to Readings Metal To The Masses. The night was a taster of whats to come over the next few months, as we see 25 bands play across 5 heats, and 3 semi finals before the crowning night.
Metal To The Masses is a UK-wide competition to get unsigned bands in front of the masses. The lucky winners of this battle of the bands will get a slot at Bloodstock Festival 2016.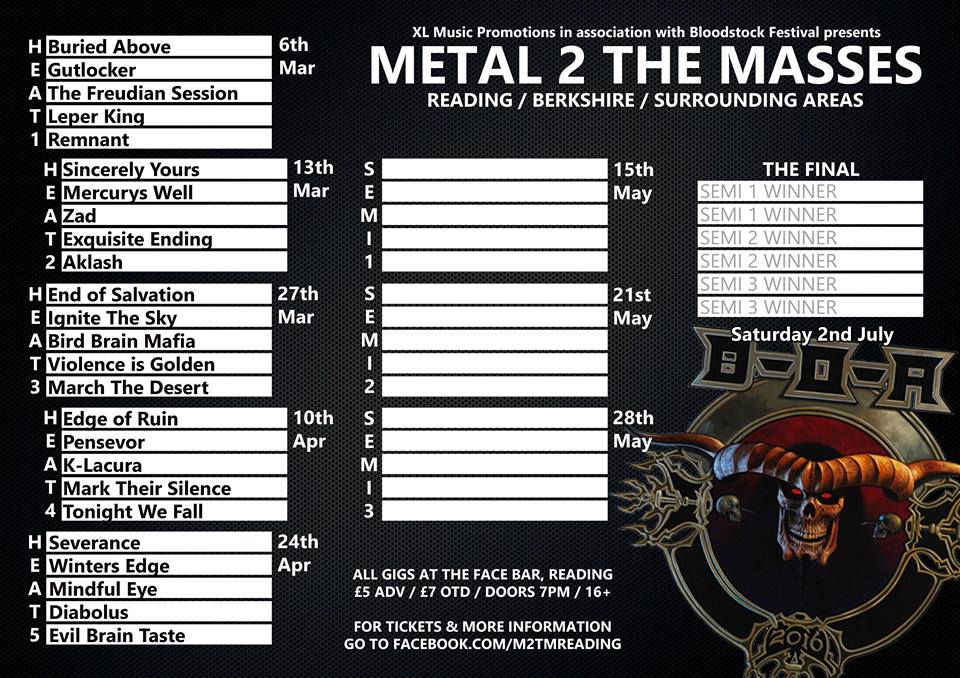 Reading's Metal To The Masses warm-up show featured:
Sincerely, Yours
End Of Salvation
Severance
Pensevor
Diabolus
First up were death metallers from Andover, Diabolus. The malevolent riffs go extremely well next to Luke Robbins grody vocals. I wasn't expecting such power from this young band but death metal with groove is good for me! I do like it when you can almost boogie to death metal. Their last song starts with a beautiful melody, before chundering into full power. Great stage presence, a great start to the proceedings.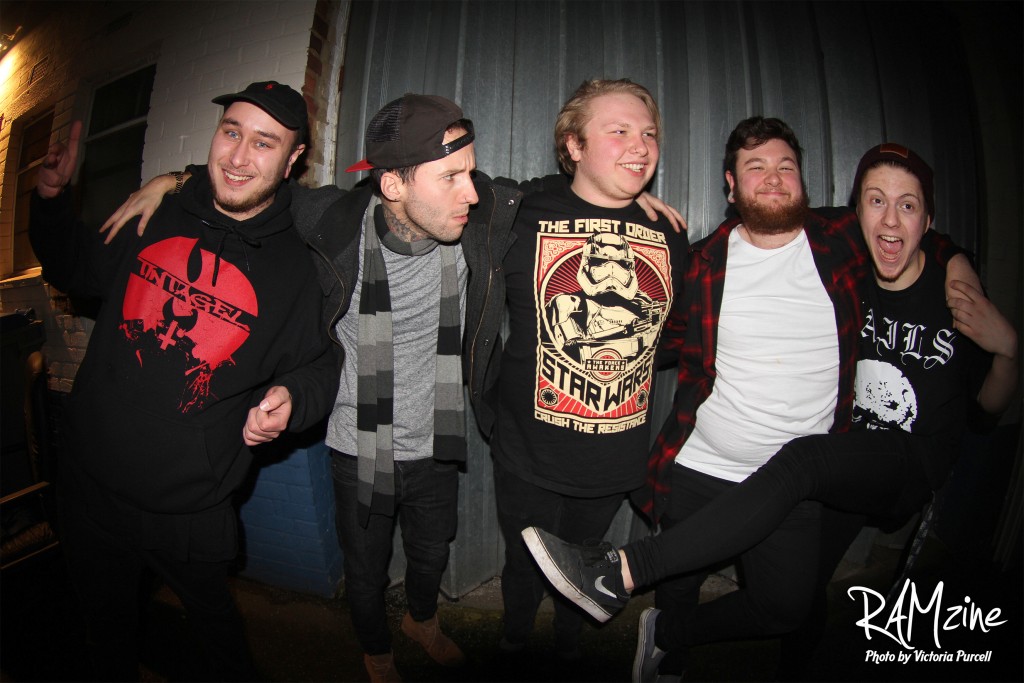 Next we hear something a bit different with some fantastic sludgy doom, from Farnborough based band Pensevor. They start slow and atmospheric, to which vocalist sings the lyrics "In my minds eye". I see he is wearing a Ohhms t-shirt, and you can hear clear influence. It's kinda psychedelic, like it would be okay to be on drugs and sway to this music.
Like waves of quite and then loud, the vocals reduce to a whisper before angrily picking back up. There is evil laughter, and withering sounds are scary to some, awesome to others. The vocalist moves the microphone in a stabbing motion, walking slowly at all times, he occasionally points at people. Perhaps insane.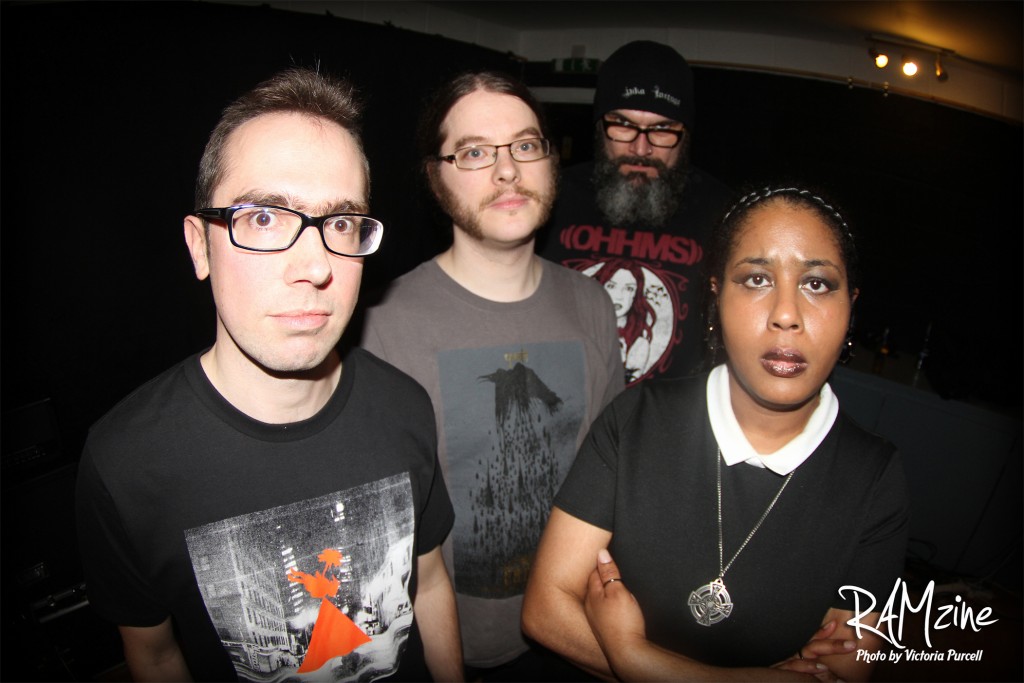 Severance from Oxford were next. Seeing a band playing passionately is always a joy. Another young band with a lot of potential. The sound is a bit of a mixed bag at the moment, some tracks more hard rock then metal and vice versa. Speaking with the band they tell me they are looking forward to their first release. I feel if they keep at it they will find their sound, and until then they are having fun playing a little bit of everything. Who needs labels anyway. They end abruptly and tell the crowd "To Be Continued".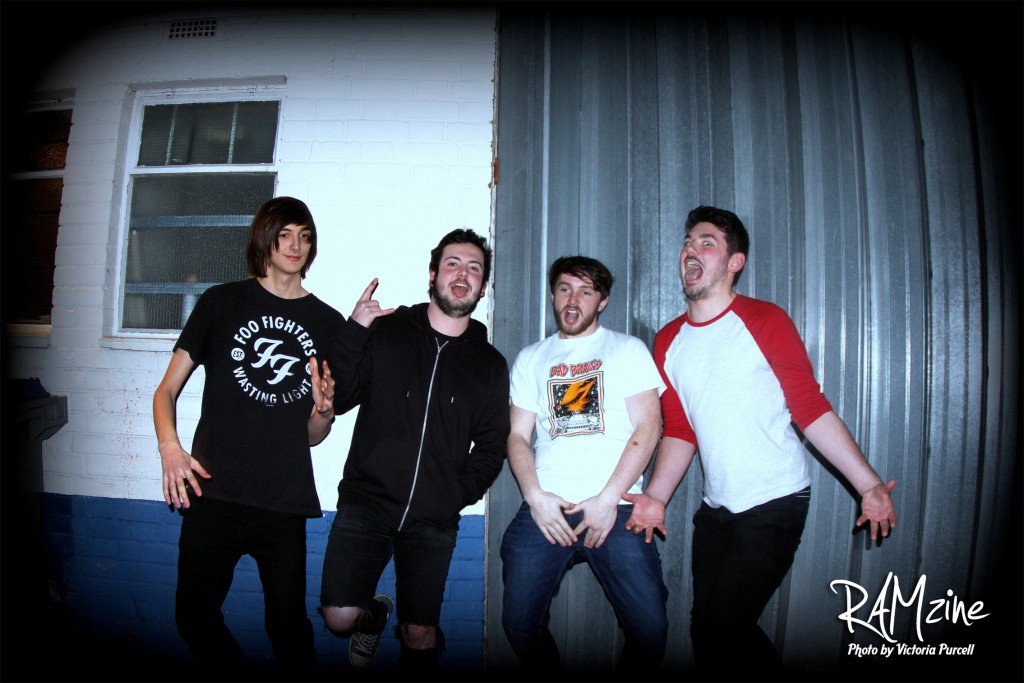 End of Salvation are a Metal band from Surrey. It's hard to miss the posse of girls lined up along the front row. Lead singer Ryan 'Dooders' Duddrige makes good use of the floor space in front of the stage, making for a much more personal gig. I can't help but notice guitarist Frank Clow making comical faces throughout the set, it shows that this brutal band aren't all angst. I get strong feelings of Suicide Silence being channeled, and when I look at guitarist Coner Reid I can't help but be reminded of Glamour of The Kill. All of this makes this band feel very familiar.
The crowd chant for the bands most well known song 'Worthless' – a track that has the perfect start for windmills, and those with long enough hair do engage. It's during this track that we find out End of Salvation fans are just as brutal as the band, as during the song Ryan passed the micraphone to one of the girls in he front row and she lets out the perfect beastly growl. They play 'Serpent Messenger' followed by 'Fire To The Flesh' – "it's about burning people" says Ryan. I would love to see this band on a bigger stage, they certainly have the presence for it.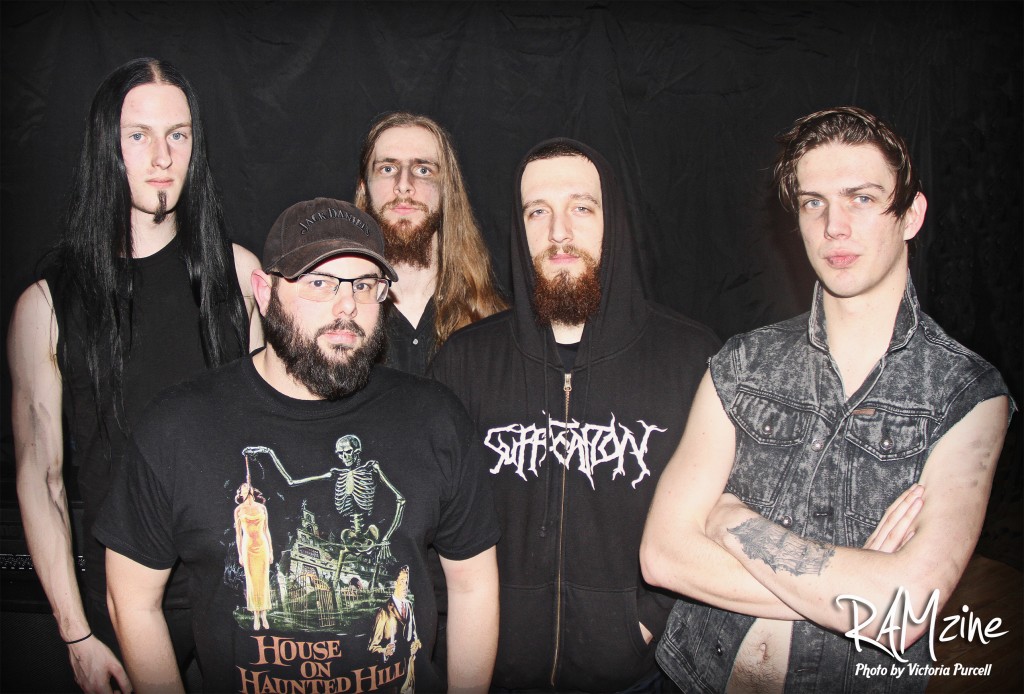 The last band of the night is Reading band Sincerely, Yours. A metal band with great melodic guitar solo's. They try and get the crowd to sing along, but I honestly think the sentence given was too long for everyone to remember. But it was a great effort from both band and crowd despite that.
Sincerely, Yours have a great contrast between melodic to brutal sections. It makes for some interesting listening, and keeps you guessing what might come next. Their are plenty of tracks that are worthy of raising the metal horns, but there are also many funky sections. A very passionate band, and one that certainly know how to get a crowd moving.
We saw five brilliant contenders for Readings Metal To The Masses tonight. Make sure you head on down to one of the heats, or semis, or risk missing out on some excellent local talent!
If you missed out on the heats and still want a chance of playing Bloodstock there is still another way. You can enter by submitting your video to Hobgoblin's upload site! If you have a video, get it uploaded now and you could be in with a chance of shaking the Newblood stage at Bloodstock! Not only this, but Scuzz TV will be giving 10 lucky bands a chance by airing their videos on the Scuzz channel! Get all the info over at http://m2tm.wychwood-competitions.com/#/mischeif//competitions/bloodstock.