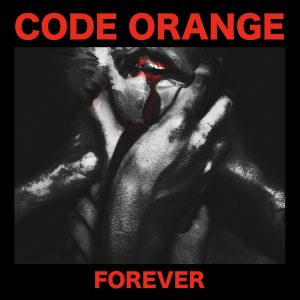 Code Orange have had a great year. Since signing with Roadrunner Records in April 2016, they went on to release their best album to date, then joined Gojira on tour!
Forever is said to push the boundaries of Hardcore, bumping into guitarist and vocalist Reba Meyers at Download Festival, we ask her about this. We also talk about the importance of the hardcore culture and how it's helped Code Orange get to where they are today.
Back in January we wrote: If Code Orange's latest album is truly a statement that they are forever, then the best has still yet to come. For now, this will be enough to bludgeon the senses of their already dedicated masses – and hopefully open the minds of many a narrow-minded cynic along the way. See the full review of Forever here.
How did this small Pittsburgh band break out of their hometown? We find out in the below interview:
We hope to see more UK dates announced from Code Orange towards the end of the year, if not early next.