Redfest now in its 7th year, at Robins Cook Farm (Surrey) returns with a mix of established and up-and-coming artists. Last year the festival played host to such acts as Modestep, Young Guns, and Kids In Glass Houses.
This year get ready for some fun artists perfect for this beautiful sunshine! There are a wide variety of acts playing this year from 2013 break-through artists Bastille, to the more Electronica Dub Pistols, and on the other end of the spectrum Bury Tomorrow & Bleed from Within.
The Hype stage on the Friday (26th) stands out to us here at RAM, however there are alternative bands across all stages. The Hype stage this year showcases a lot of great UK metal. Bleed From Within having just won 'Best New Band' at the Golden Gods Awards, and released new album 'Uprising' are sure to cause a buzz. The band are known for their energetic, screamerific live shows, displaying some fine Glasgow Metal.
Feed The Rhino will this September will be joining Bury Tomorrow on a UK tour, but you can catch both these bands at Redfest, before they set off. Feed The Rhino have just released new angry pure rock and roll album 'Mr Red Eye', so get ready to put your fists in the air to these heavy hardcore tracks! Feed The Rhino are know for their explosive live shows, as is Bury Tomorrow, so the Hype stage on the Friday is truley going to be an explosion of UK metal.

Redfest is just £65 for two days of music, including camping! Or £36 per day ticket.
Buy your tickets at www.Redfest.co.uk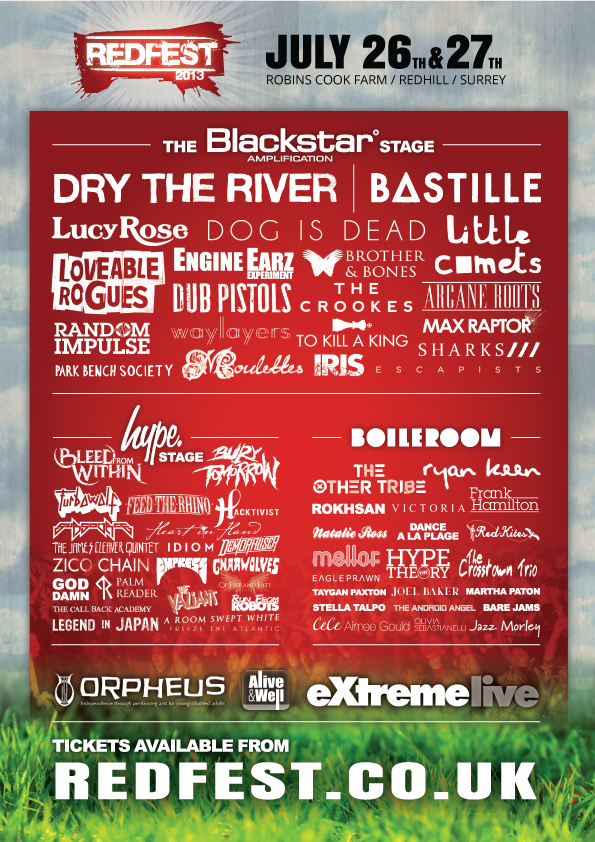 www.facebook.com/RedfestUK