Glitz, blitz, glamour and more kilts than an SNP convention, tonight marks the very first Hard Rock Hell Annual Awards ceremony in all its glory. After 10 years of building the HRH empire, this seems to be the next logical step for the monsters of rock. Rubbing shoulders with rock's finest with fully unrestrained access to industrial levels of alcohol, it's a miracle that RAMzine's still alive to write up this review. The things we do for music, eh?
Held at the Hafan Y Môr campsite located just outside Pwllheli, tonight promises to be the most anticipated evening in the HRH calendar. Dressed to impress, the red carpet's strict steampunk and burlesque dress code was upheld triumphantly as hundreds gather outside The Cove, which is less than 24 hours will be converted into the festival's main arena.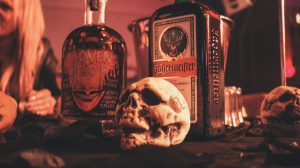 As we gather around our allotted tables, all decorated with blackened flower petals and all the polystyrene skulls you could eat (don't ask!), organiser John Davis takes to the podium addressing that over 100,000 votes had been cast across 12 categories, which included 'Best Axeman', 'Rising Stars' and the illustrious 'Industry Special Achievement' award, more aptly named 'Mjolnir' for much added epicness.
Looking over the nominees, nothing particularly seems to stand out of the ordinary or bring anything new to the table. Fully aware of the demographic that HRH caters to specifically, this is no surprise. After a few shots of complementary Jägermeister and Cloven Hoof rum however, we're more than willing to put all that to one side and simply enjoy what was on offer.
You didn't have to be Mystic Meg to predict some of the winners. However, the biggest snub of the evening involved UFO's Michael Schenker pulling a fast one over Black Label Society's Zakk Wylde for the honour of best 'Axeman'. A somewhat tough pill to swallow, but what's an award ceremony without a little controversy? No matter, the balance of the universe is soon restored as we're dealt a double helping of Newport's finest as Skindred quite rightfully claim their award as HRH's 'Metal Maniacs', followed by singer Benji Webb accepting the 'Summer Solstice' (i.e. best summer festival) trophy for Download.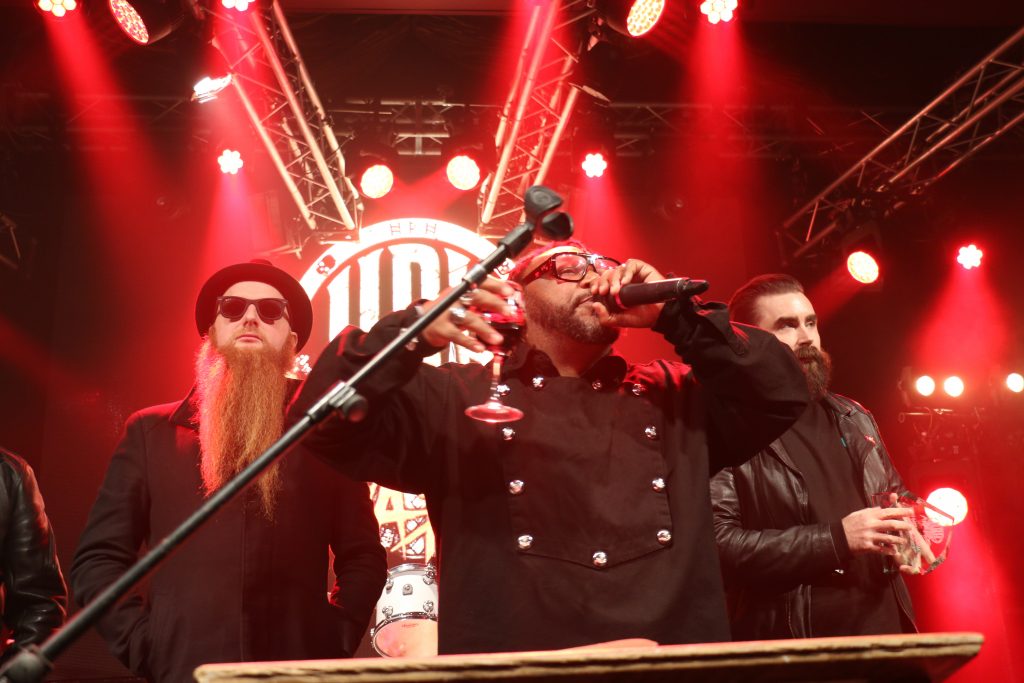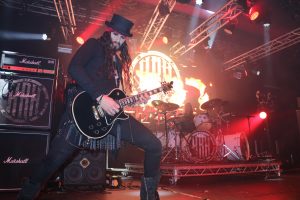 Treated to intervals from a fiery yet scantily clad female dance troop and notable sets from Idlewar, Killcode, Black Aces and Massive Wagons, gave us a little taste of what the rest of the week had in store for us.
Most who attended would agree that the highlight of the evening came in the form of ex-Twisted Sister frontman Dee Snider. Accepting his well-earned HRH 'Legend' award after having one devastating week, Snider surprised everyone by taking to the stage to accept his award, showing his undying gratitude to the community, the music and the culture that he has dedicated his entire life to. Given that his 85-year-old mother was hospitalised after being involved in a traffic collision days before, to see him on stage tonight was a titanic testament to this legend's strength of character.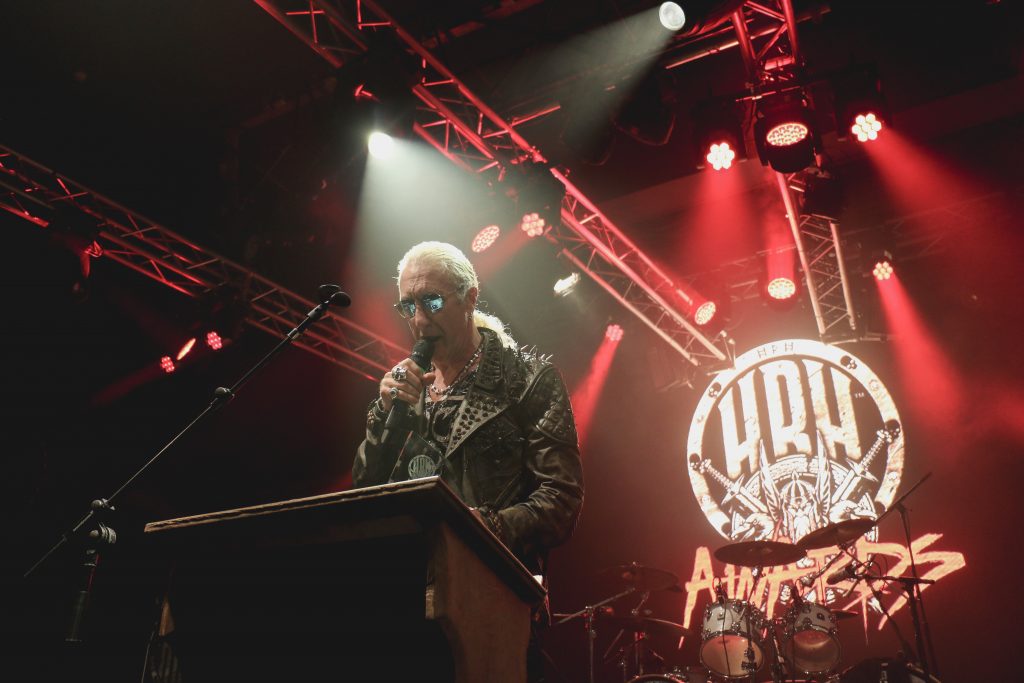 Despite our arse snapping at the grass in hunger from the lack of food available, this didn't detract from the overall experience of the occasion. HRH certainly know their crowd and know exactly what they want, happily delivering the goods in spades. With the added benefit of a pasty or some nuts, we eagerly await next year's shenanigans and what they may bring.