Santa Cruz rightly so describe themselves as "Pure F*cking Adrenaline". The band are set to release a new self-tittled album this March, which in November 2014 they told us is "Amazing", Archie (Vocalist) also told us "The new album is going to be so much more modern" as we talk through Santa Cruz's favourite bands. We are nicely surprised to find that they really like the Bring Me The Horizon album 'Sempiternal', along with also liking bands such as Oasis, and Pantera. See full interview below.
The band have now revealed that their second studio album, 'Santa Cruz', will be released on March 9th via Spinefarm Records; this will be the follow-up to 2013's 'Screaming For Adrenaline', also on Spinefarm.
Track-listing as follows: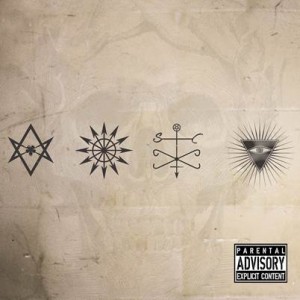 1. Bonafide Heroes
2. Velvet Rope
3. My Remedy
4. 6(66) Feet Under
5. Bye Bye Babylon
6. We Are The Ones To Fall
7. Wasted & Wounded
8. Let Them Burn
9. Vagabonds (Sing With Me)
10. Can You Feel The Rain
This is a band that embody the 80's and draw from some great classics. However we hear this new album will also pump modernity! One thing is for sure, and that is that these dudes can shred, just watch this ace video:
Since their much talked about headline show at The Barfly, London, last November and recent US performances including New York's Webster Hall in December, Santa Cruz – armed with a kick-ass new album and an attitude to match – are ready to lead the way for a new legion of rock 'n' rollers!
And so, for those in the UK, the band will be performing across 5 dates as main support to label buddies and modern metal maestros, Amaranthe!
Archie tells us: "We can't wait to return to the UK, the birthplace of Hard Rock & Heavy Metal, with a bang! The stages will be bigger, the show will be more hostile & the drinks will be colder! Get ready to bang your head to some new Cruz tunes! Also, Amaranthe are a bunch of really cool people –we're thrilled to be sharing UK stages with them. Get ready to Roll!"
UK dates as follows:
March 17th O2 Academy Islington, London
March 18th Warehouse 23, Wakefield
March 19th ABC2, Glasgow
March 20th Academy 3/Club Academy, Manchester
March 21st Rescue Rooms, Nottingham
March 22nd The Marble Factory, Bristol
Tickets available now via the official venue websites.
Interview with Santa Cruz at Hard Rock Hell