Well after a hard and heavy Saturday courtesy of giants like Orange Goblin, Megadeth, and Scorpions to name a few, you'd think after a quick gaze through hazy eyes of the Sunday line up would be a gentle hangover cure. That turns out would be completely dependant on the plan you set out for yourself on who to start the day with, a headache of its own with both the outdoor Orange stage kicking off at the same time as the Indigo stage indoors. A low turnout didn't seem to deter the band with the difficult task of starting the day in the Indigo, Godsticks fit the bill of prog, but they bring the heavy too, a fitting way to clear the hangover…or crack on with a beer. They gain attention from a wide age range which is great to see, and without a doubt are well worth the early arrival.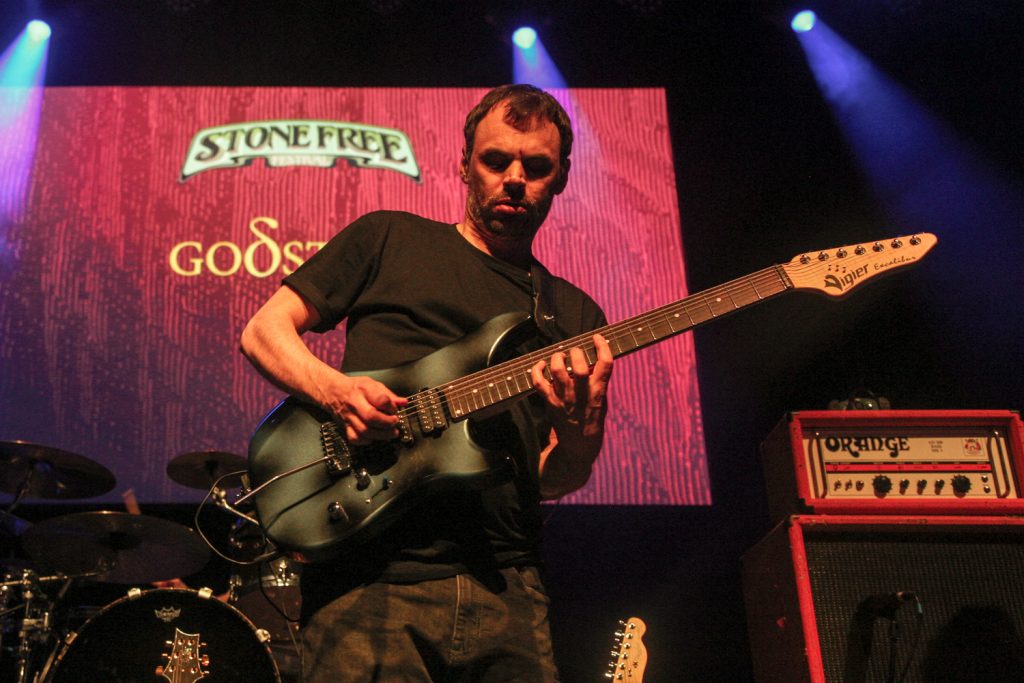 Following on was a name we are no stranger of, Jared James Nichols returns to the UK again for the day while playing a trio of festival shows in Europe, taking to the stage straight after arriving from the airport, they waste no time in getting their show on the road. Bringing their large and looming blues rock at you like a rocket, you'd think they were playing to a full venue with everything put into each performance, be it a one, one thousand, or ten thousand crowd. Like the previous, the guys deserved a larger crowd but it seems all indoors were well acquainted and it showed when the guys push for some crowd participation.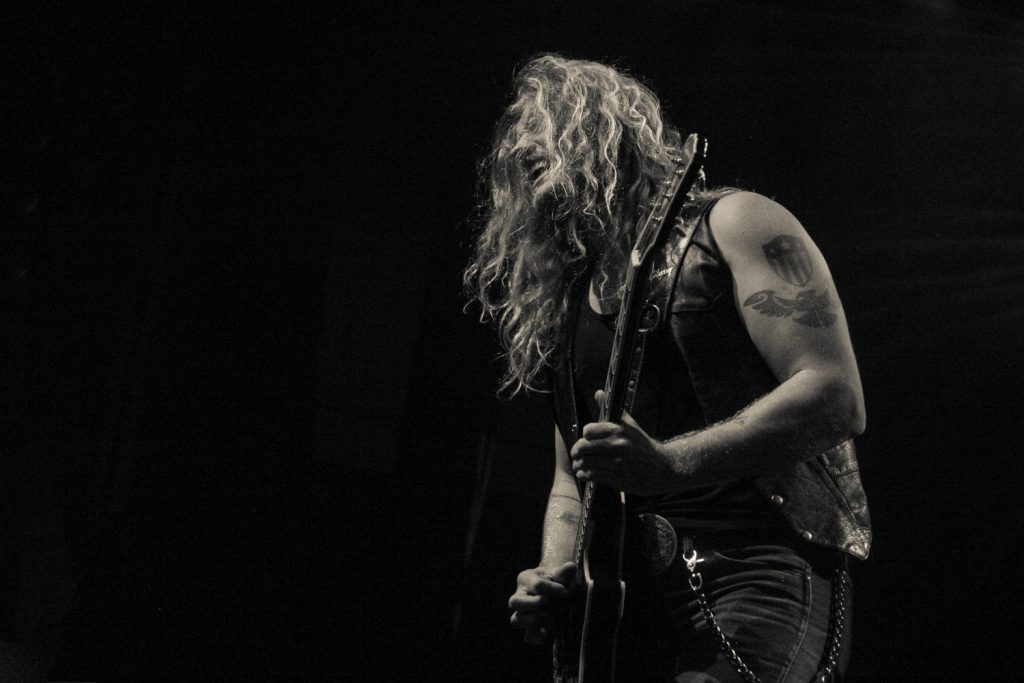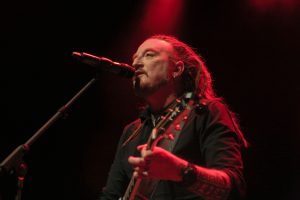 Finally, we catch a break with the stage time clashes beginning to open up, the perfect time to go bump into old friends and make some more, also the ideal time to pop over to pin-up brewery airstream trailer for a top up (their milk stout isn't too shabby at all). Taking to the stage was another unknown and discovery of the day for me, Fire Red Empress, a hard-hitting rock outfit with strong stoner rock tendencies. Outdoor stages, especially smaller ones often have a difficulty in provided the size of sound the bands nail in the studio or indoor stages, the raspy voice of Jennifer Diehl instantly draws you in, a sound I won't be forgetting anytime soon. Guitar issues cause the drop out of one of the guitarist for far too long of the set, but they fill the space well, hopefully, one that I'll be able to see again soon running at 100%. The Indigo meanwhile has Ginger Wildheart taking the stage with a folk-like acoustic set. A welcomed, relaxing performance for those looking to take the foot off the accelerator for a bit. A world-class musician, he can turn out songs as often as people blink, it isn't for everyone however, and The Rising Souls are a great alternative to catch, the Edinburgh based band bring a hard rock crossed with a soulful heart. Superb from start to finish, they seem to make fans of everyone that caught them, and so they should.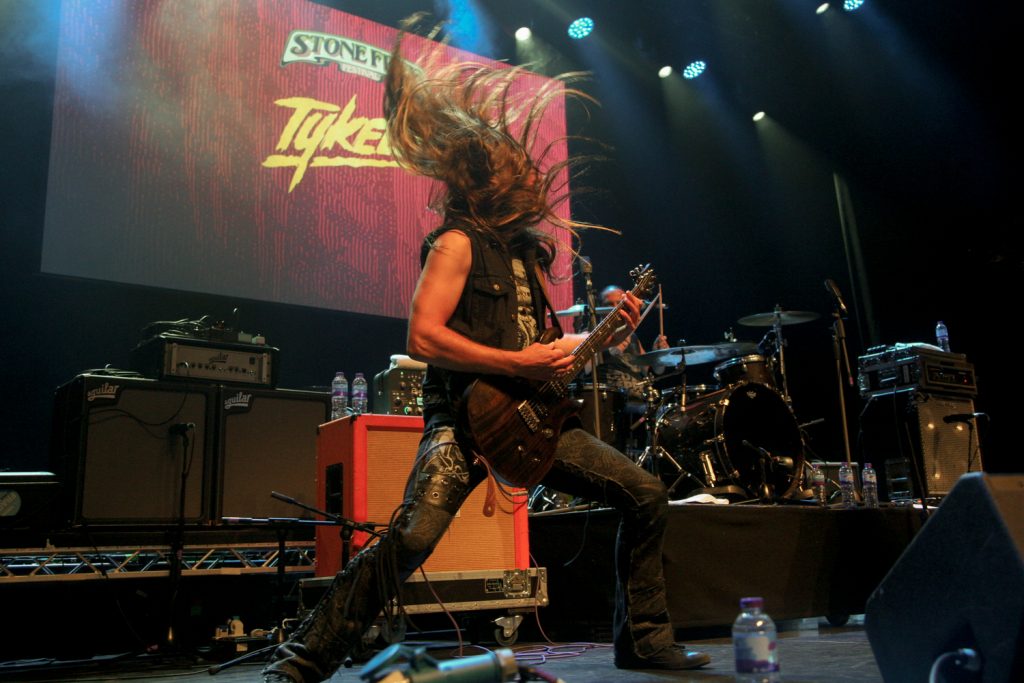 With the relaxing set of Ginger on the indigo finished, the contrast of the next band was obvious from the start. Glam rockers Tyketto play fantastically and wake up anyone that was possibly dozing, energetic from the start, their age doesn't show in the slightest, despite their constant reminders of how long ago certain songs in the set came out at. I myself was a mere two years old when the band formed. Showman's until the end, the show is stolen by guitarist Chris Green that is just flawless in every way with his playing. Finally it seems, all hangovers are long gone, the crowd have arrived and beer seems to be flowing in good measure, and despite it still being early afternoon, we have our headliners of the outdoor stage taking place. The Bad Flowers I was lucky enough to catch earlier this year with Jared James Nichols and Stone Broken, they may have opened that show but I recall stating they could easily have headlined like any of the bands on that line up. Fast forward a mere few months and here they are headlining, rightly they deserve the slot but also a bigger stage. This didn't seem to make much difference as they play with the same suave style and gusto as they did the last time I captured them. Crowd pleasing at its greatest, I can't see a single complaint anyone would have of their performance, and I hear nothing but good things from all around, on and up may those flowers grow.
Richie Kotzen continued in his own way with the style and suave, and never has anyone looked more at one with their instrument through the whole weekend. Making a name for himself with Mr. Big and Poison, but it was his recent outfit The Winery Dogs that really made him stand out to me, a magical performance that really shows his creative to me. Safe to say, it might be gentler than The Winery Dogs, but his solo work still encapsulates that spark and vision, a performance I will not forget for a very long time.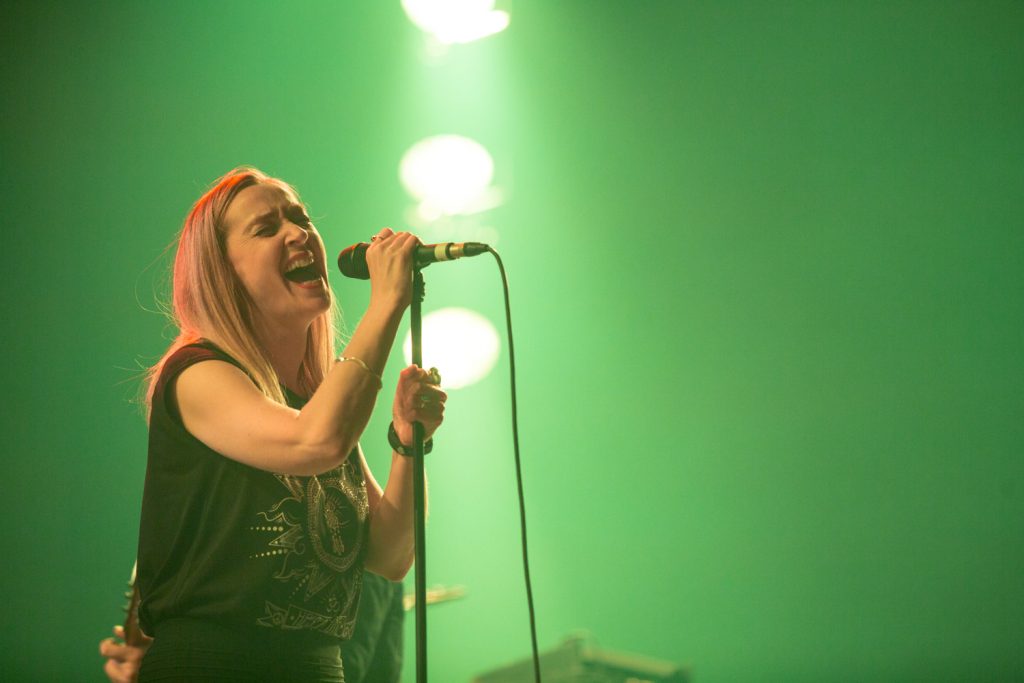 With the two stages finally done for the day, the yo-yo between comes to an end and a well earned sit down seems almost as rewarding as the legacies that will be gracing the main event. Anathema held the task of opening the show, undeservedly to a venue of people still slowly coming in and attempting to find their seats. I much prefer their earlier, doom-laden music, but their ambient alternative rock with a great visual production is none the less hypnotising and a fantastic display of musicianship. This was soon followed by the ever impressive Joanne Shaw Taylor, there isn't much that can be said that hasn't been already, already a jewel in the crown of black country blues, she owns her moment with the ever fantastic band she has around her from start to end. I don't ever recall her playing without some sort of technical issues, but it is all a part of the rock and roll life, and she embraces and jokes them off between songs, having last seen her at Ramblin Man Fair last year, it was fantastic to see her play a stage basically the same size as the entire tent from then.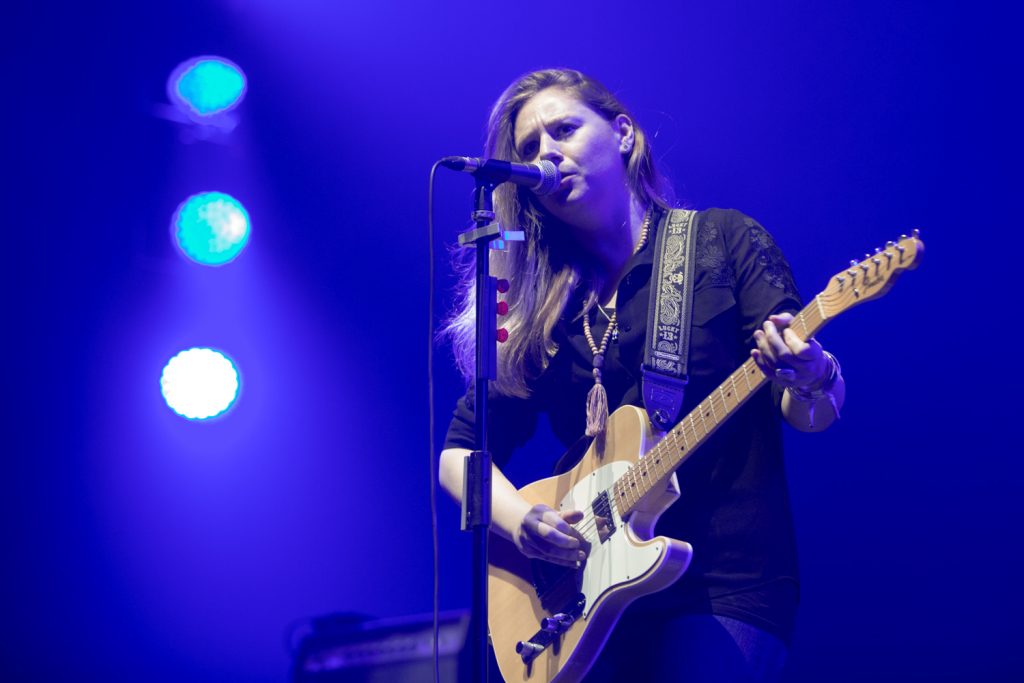 The main event is drawing to an end and finally it seems the place has filled out somewhat, while I do enjoy myself some prog, it is mostly the heavier side, so when the compère takes to the stage for the third time (and again before the main act) and bangs on about why he thinks prog is the best type of music, odd considering you're preaching to the choir, I do start to think one doth protest too much. Regardless though, the elation of the venue speaks for itself when Roger Hodgson and co take to the stage, as mentioned himself several times, an hour hardly seems even close to enough, but he is happy to see the few people show up that have. There is so much that could be said about what wasn't played, but how on earth can you possibly choose from such a catalogue of music to perform for just an hour?! As many of the hits are there as possible, but none more impressive than 'Fool's Overture', the sad news is that the set is over as quick as it has begun, the good news comes in the announcement of two nights at the Royal Albert Hall next year. You could never have heard of him or Supertramp, and yet you would find yourself knowing almost every song, we cannot wait to welcome him home again.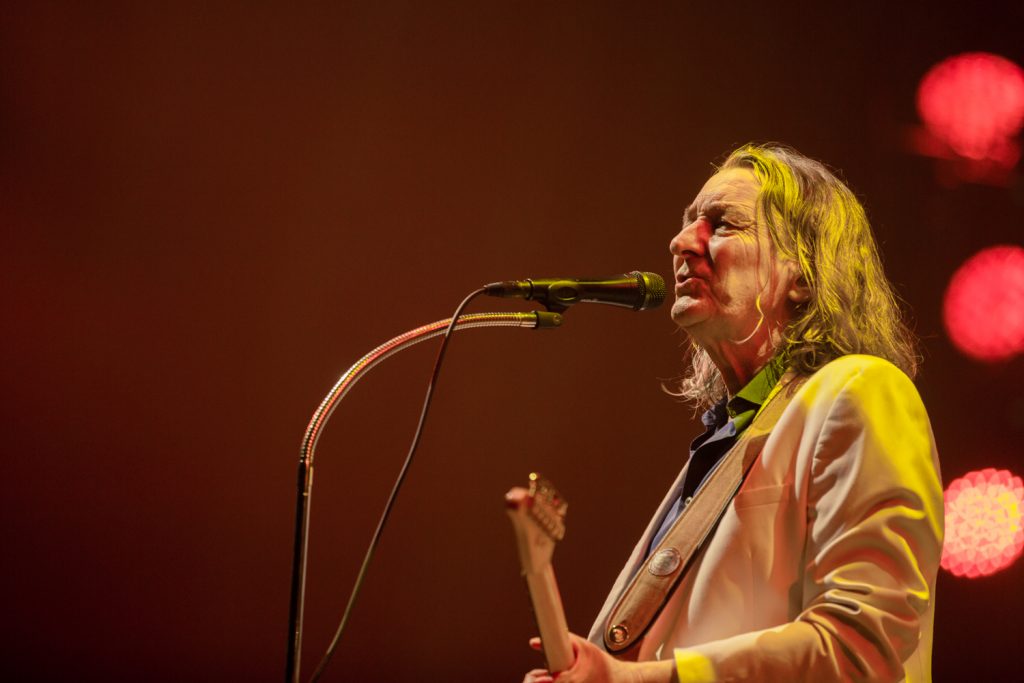 As the night draws to a close, one final performance remains, and they have a mighty fight on their hands to out perform their predecessor. Quintessential Yes, consisting of Jon Anderson, Trevor Rabin and Rick Wakeman, they were celebrating a half century of the band, something special indeed. Age doesn't seem to stop them, they can all still hit the notes (something to witness in regards to Rabin and his vocal ability), and if you close your eyes, you can almost imagine yourself back in a different era where imagination ran wild and free. A mixed set brought all from the early days, through to the friendlier 80's era with 'Hold On', 'Cinema', 'Changes', 'Owner of a Lonely Heart' all making a showing from 90215. A golden era of prog, it definitely brought out a particular generation to enjoy, but that didn't stop an appearance from those of my age or younger turning up which was fantastic to see, a fathers day well spent for most I am sure!