The Hu & Fire From The Gods recently played a sold out, electric show in Brighton sharing their messages of both unity and peace. Fire From The Gods are five guys from Austin, Texas who played their first ever UK shows this February 2020.  
The venue 'The Chaulk' in Brighton has recently been re-branded and re-opened and some backstage areas still remain a building site. The venue itself, although a decent size did seem rather packed out. Some attendees felt that it may have been oversold. But there was still room to dance and move around if you stood more towards the bar area.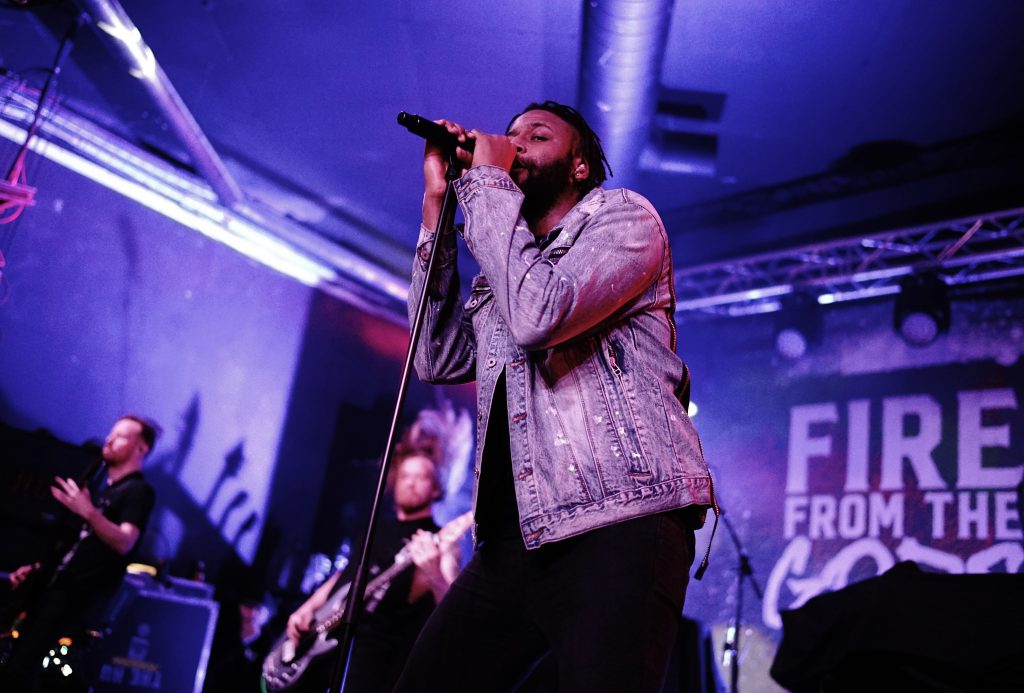 If you haven't heard of Fire From The Gods until now, it's time to head to Spotify and Youtube, to get yourselves acquainted with their music ready for their set at this years Download Festival – they will certainly be on our one's to watch list!
The band play a good range of tracks from across the three albums in their back catalogue. Standout tracks include 'The Voiceless' from their 2017 album Narrative Retold,  'End Transmission' from their 2016 album Narrative, and the song that we absolutely can't get out of our heads 'Right Now' from their newest album American Sun.
Fire From The Gods are a passionate band with an important message, before they end with 'Excuse Me', lead vocalist AJ Channer tells the room… "This one goes out to peace, equality and justice for all!".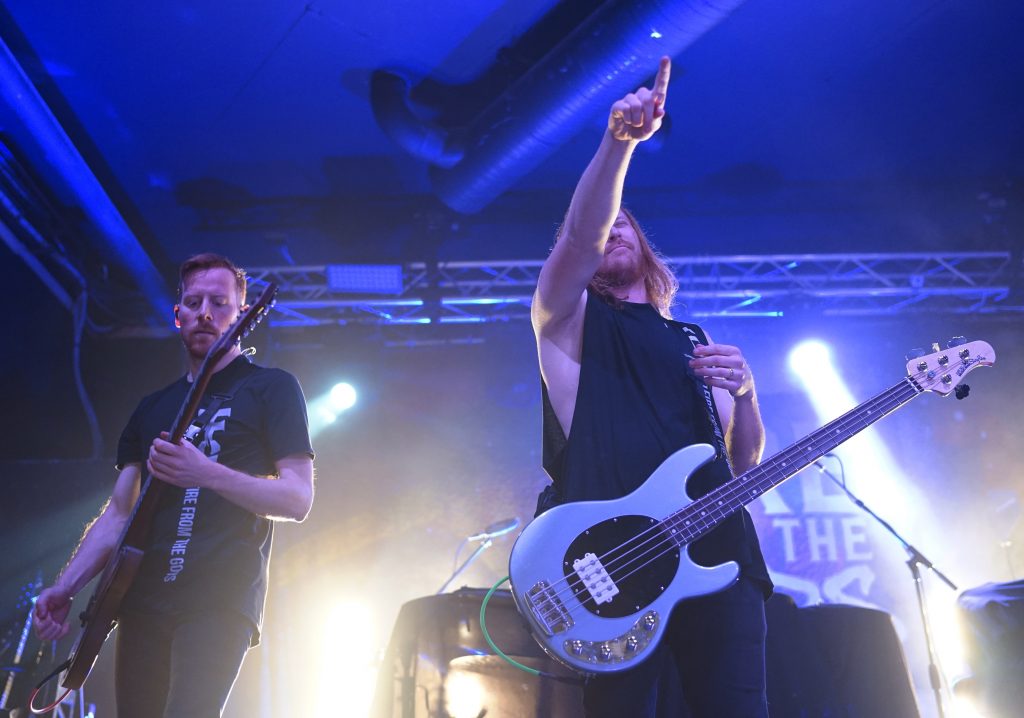 Tonight many are watching The HU play live for the first time and the atmosphere on this Saturday night is rowdy and electric. Saturday nights do indeed bring out the unruliness in some of us, but The HU themselves are very far from unruly. They are Mongolian's playing music about warriors and the history and legends of their country. They promote the earth and human nature, hu being a Mongolian root word for "human". 
They open their set with 'Shoog Shoog' which is something to behold in itself, it's safe to say you've never seen anything like this performed live before. We're treated to Jaya playing the Tumur Khuur also known as the jaw harp or mouth harp. Later on we see him playing the Tsuur which is a long thin end-blown flute.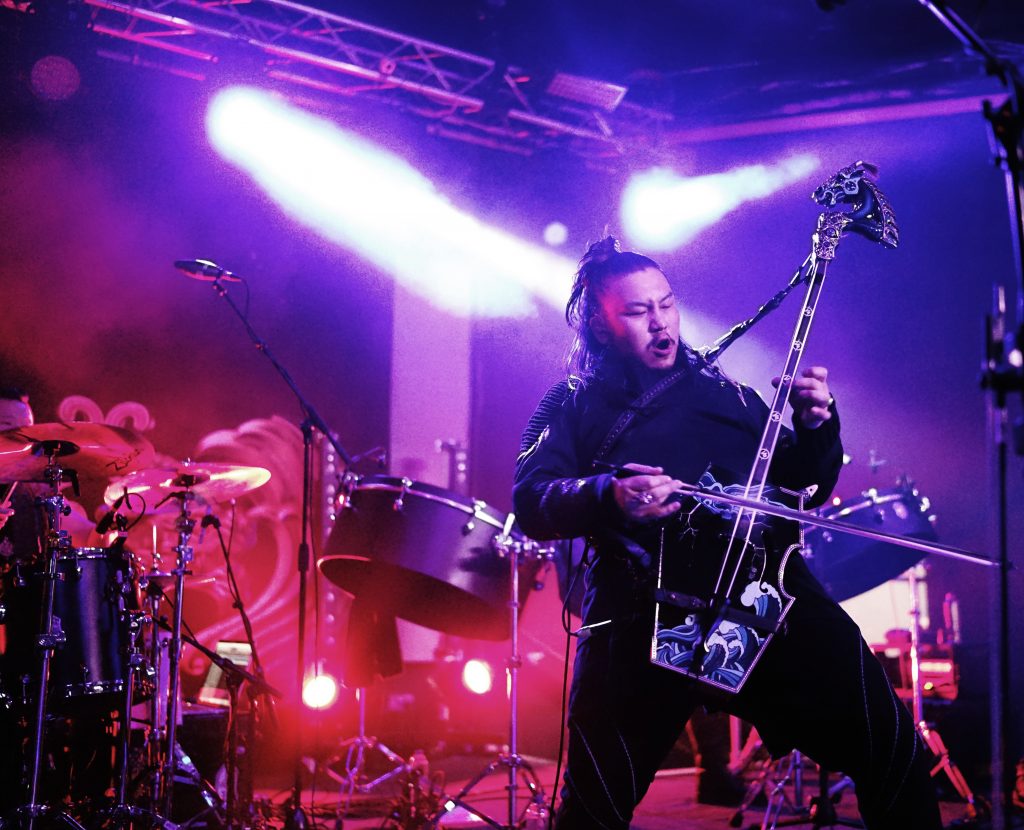 This is rock music soaked in Mongolian culture and you can't help but feel enthralled by it and a little more united that we're all here enjoying this music together. The HU are the perfect example, but we are seeing more and more examples of bands tearing down the barriers between genres, which ten years earlier many not have been as accepted allowing unique bands to break through onto a decent spot in UK music scenes.
'Wolf Totem' is played late on in the set, but not last surprisingly, being their most popular song. Check out the version featuring Jacoby Shaddix of Papa Roach on YouTube now. 'The Great Chinggis Khaan' is such a fantastic song played live, throughout the set Temka plays the topshur which is a two or three-stringed lute, whilst Gala and Enkush play the morin khuur, also known as the horsehead fiddle.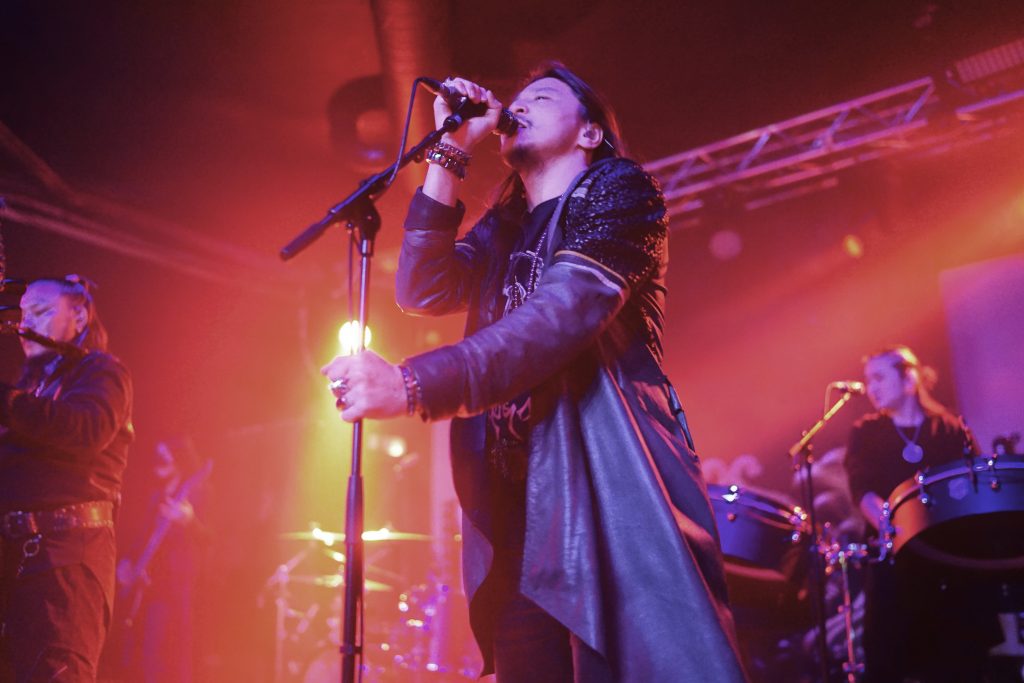 The HU have such a different sound with their traditional throat singing, which took them many years of practice to perfect, but they still provide plenty of opportunities for the crowd to get involved and sing back. You can't help but leave with the crowds favourite chant stuck in your head, which is simply "HU HU HU HU" whilst raising your first in the air.