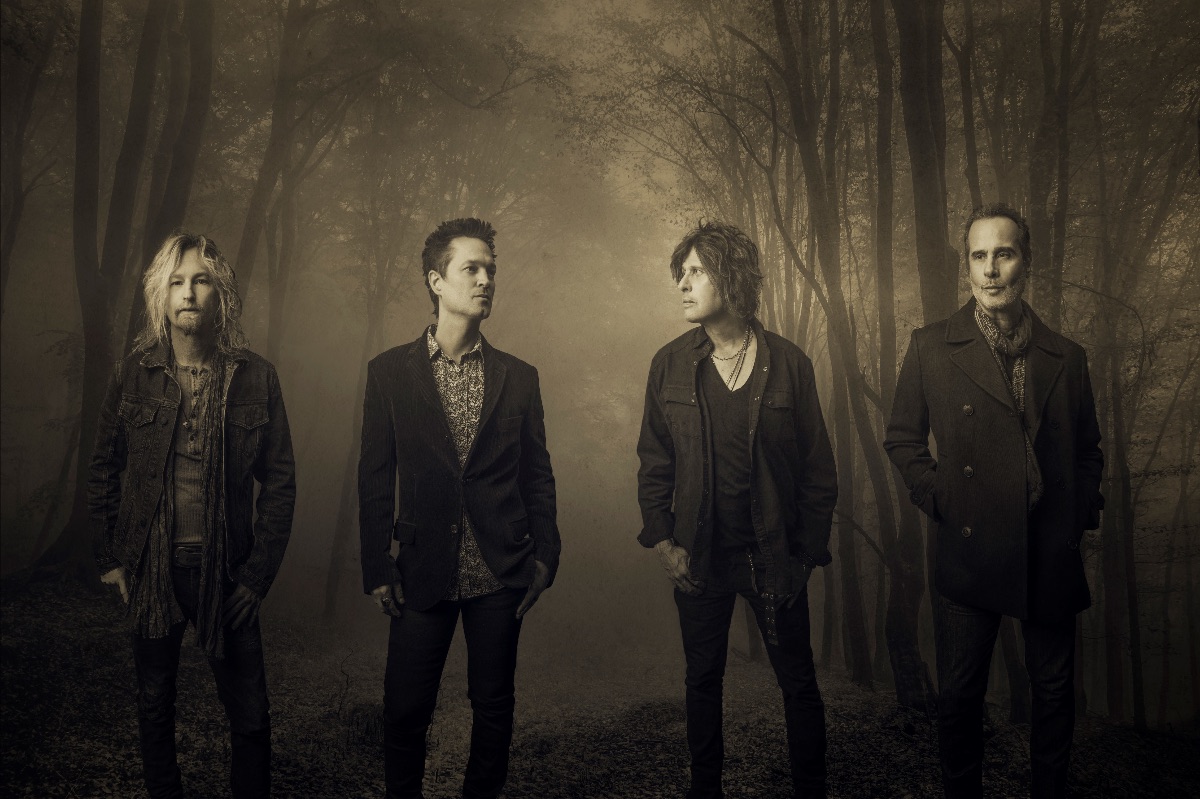 An apocryphal story has it that Stone Temple Pilots (STP) began when original vocalist Scott Weiland and guitarist Rob DeLeo met up at a Black Flag gig in 1985 and, after talking for a few minutes, both men realised they were dating the same woman! Whatever, what's not in doubt is the band Mighty Joe Young emerged from this meeting, soon after to be known as Stone Temple Pilots. Originally considered to be shameless opportunists for jumping on the 'grunge' bandwagon, they evolved their own identity through the use of some crunching rock, psychedelic flair, catchy melodies, and soon forged their own path into making a name for themselves.
If you think you know Stone Temple Pilots their new release, Perdida, might see you reconsidering your opinion – for what you'll hear isn't the sound of the band which released Core and Shangri-La Dee Da. This is because Perdida is the band's first acoustic album, and therefore it has mainly stripped-back, slow, and mid-tempo ballads. The presence of introspective lyrics makes it  a deeply personal piece of work, with singer and lyricist Jeff Gutt admitting that he has attempted to make himself vulnerable through what he wrote. Moreover, the usage of instruments such as the flute, clarinet, and slide guitar gives the band a completely different sound and feel on certain songs particularly.
The word perdida loosely means 'loss' in Spanish, and the whole album evokes a mellow feel with a series of songs about letting go and starting over again. Opening track 'Fare Thee Well' (not the Grateful Dead song) features some exquisite background harmonies behind the prevalent use of slide guitar. 'Miles Away' is almost a camp tune about someone far away, and title track 'Perdida' is a mournful love song with a subtle orchestral backing. 'Sunburst' stands out as the only track to use the standard rock format of guitar and drums, while the use of flute on 'I Didn't Know The Time' brings to mind the psychedelic wistfulness of late '60s Caravan. 'You Found Yourself While Losing Your Heart,' and the short instrumental track 'I Once Sat at Your Table' are both eerily evocative of Neil Young circa his mellow period in the early '90s.
Whether Stone Temple Pilots would or could have made an album like this while either of their previous vocalists, Scott Weiland and Chester Bennington (both who are sadly no longer with us), had still been in the band is anybody's guess. Yet, Perdida is a bold step for a band not known for its use of acoustic tunes – in fact, it could mark the beginning of a whole new chapter for them.
Perdida was released on 7th February via Rhino Entertainment.