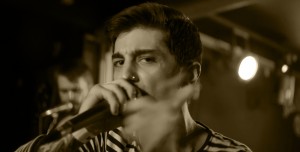 We are at The Boilerroom in Guildford and it's The One Hundreds, first ever gig! 
"What's up Guildford! It feels good to be on stage after two years"
says lead vocalist Jacob Field. You see, this is a band formed from the ashes of Collapse The Control, a metalcore band that toured abundantly. The One Hundred introduce new drummer Joe Balchin, into this fresh new band. Now having played their first live show, have christened him into this "New Breed, New Generation".
The band plays powerful new single 'Breed'. ('Breed' is available for free download, see article here.) This is a confident first track, it displays exactly what The One Hundred can do. There are times where I think Enter Shikari has influenced this band, the use of synth combined with Jacobs vocals has a very Rue'esk feel. This in mind they have certainly created their own mark for this genre. Jacobs English rap vocals sound so polished,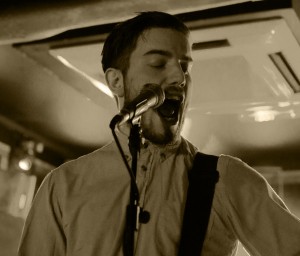 sometimes I am disappointed when a band is not as tight live as they are recorded but this band is no disappointment.
There are lots of little surprises with this band as you watch them and listen to them displaying, as a team, what they can do. The One Hundred throw in the odd growl, the odd dirty vocals, which I believe the average post-hardcore and perhaps metalcore fan would love.
Jacob gets up on the barrier for the start of the next track, they put a lot into their performance and it feels like it comes naturally to them. You can see them becoming the emotion of the songs, and as you listen deeper you start to be drawn in with them. Sometimes you get people who simply just play, and don't display much emotion, however The One Hundred get into the music, its almost theatrical. I imagine, when this band get let loose on a bigger stage, perhaps a festival, they will have a lot more in store for us.
Next track 'Bitches and Beatdowns' – reminds me of a much more metal version of a Random Impulse track. In terms of performance the band have been practicing their in-sync head banging on this track although it's not done justice on a stage this small, especially with the crazy swirling guitarists!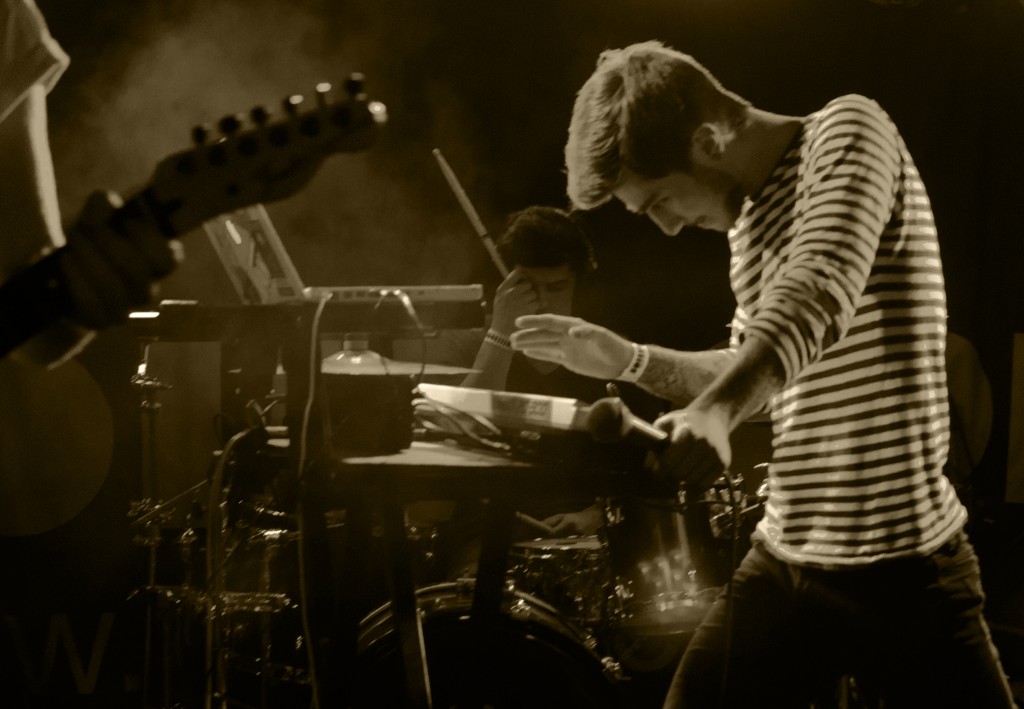 They finish the set with 'Downfall'. It has a dramatic start, they put their all into this one, you can see it from the expressions on their faces. It's clear to see from the start that this band are tight, they come across very well rehearsed but not over rehearsed and fake. After the show we had a quick chat with Jacob who says the band have been rehearsing hard over the last few months. "Its been hard work, but defiantly fun" says Jacob. We asked how he though their first ever show went, to which he replied:
"Good, it was alright, well… nervous, but its good to start playing live again, we have been practicing for a couple of months now, so its good to be back, playing live".
You can tell this is a band that has been raring to get back on the stage. In my opinion this band could handle much bigger stages. Although The One Hundred is a very fresh band in its entirety, individually they have the experience required for bigger stages, bigger venues and bigger crowds. After being a witness at their first show, I can promise you that we are in for something special from this band.
The One Hundred are set to release their currently un-titled EP in 2014.
Photos by Sophie Colvin