If you are like me, and you can't wait for the official times to go up, you will be checking the legendary website known as 'Clashfinder' at any given moment before a festival.
Some of you going to the Download Festival this year may have noticed a new stage this year labelled 'Danish Quarter'. This includes DJ sets and bands already playing festival. And if you like me, you are intrigued… and want to know more.
Fear not, RAMzine is here to give you the lowdown on this: Basically – Carlsberg's Danish Quarter is a travelling bar featured in various festivals. As you can guess they serve ice cold beer and will host various sets to compliment the already epic festival.
The bar is situated near the Avalanche Stage and also has an hour-long workshop each morning known as 'Brew Lab Experience' which explains Carlsberg's signature taste. This has limited places, you can sign up to in advance via this site.
Below is the official timetable for this hidden gem in the main arena: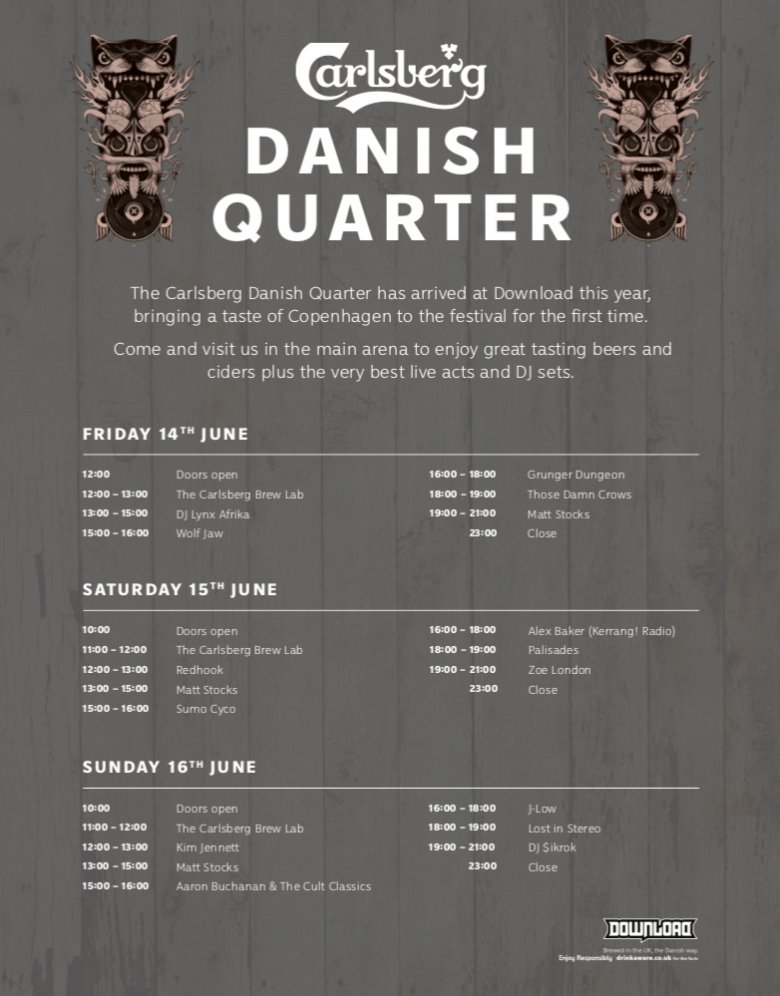 Check back for full Download coverage as well as interviews and daily blog updates from the festival.