In early 2022, a Norwegian thrash metal act named Corroder unleashed a violent musical tempest via Bandcamp and a limited-edition cassette containing five tracks that are most certainly capable of blowing your lousy apartment to pieces and melting your face. Dark, vicious, and raw, this particular release, which is entitled Tombs of Terror, is easily one of the best and most memorable offerings to have popped up on my radar recently, and my enthusiasm for the band and their aggressive brand of pulverizing music is the very reason this written piece came into being.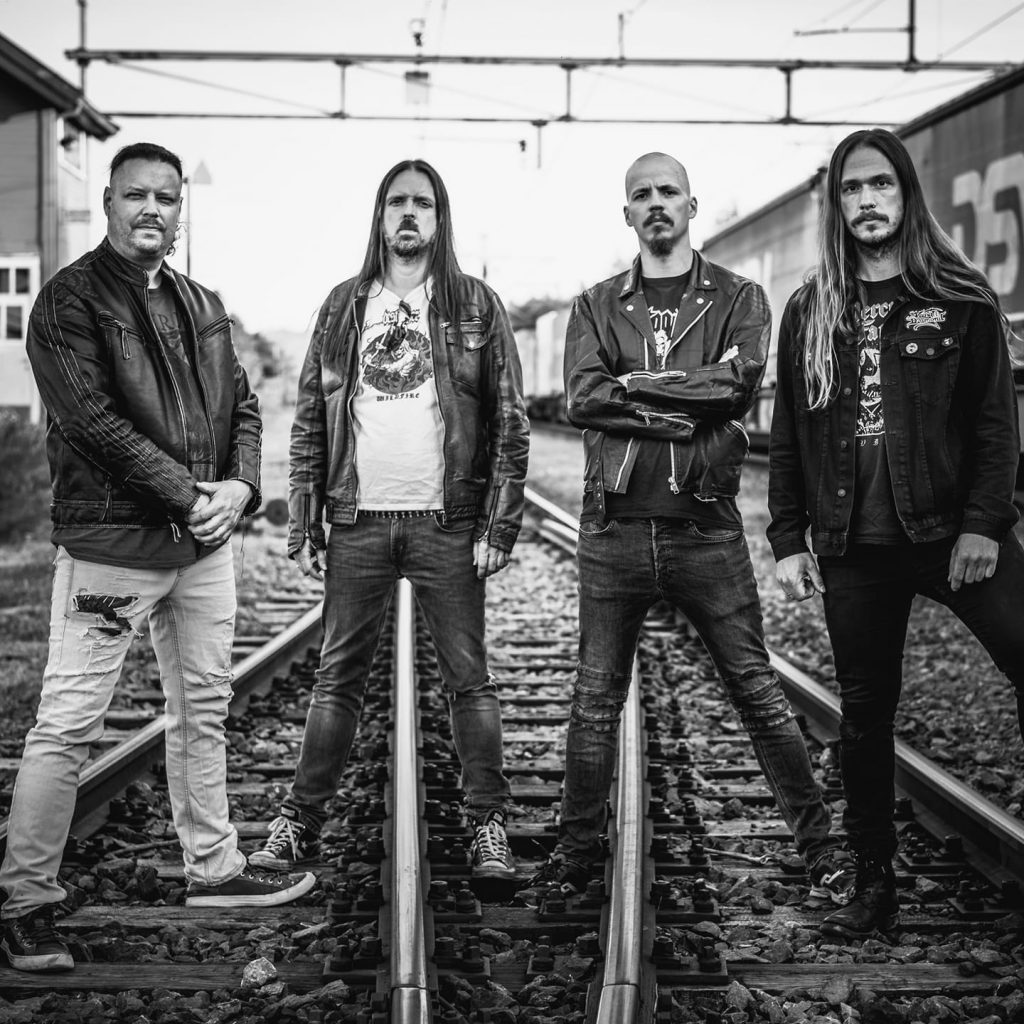 In other words, these Trondheim-based purveyors of thrashing metal magic deserve to reach a wider audience as their two EPs show so much more than merely promise and potential with respect to what we can expect from them in the future; they display a fully-formed sound and a musical identity of their own. The aforementioned Tombs of Terror is loaded with loud, efficient headbangers primarily inspired by 80s metal that will rattle your skull and drive you mad, and song titles such as 'At One With Chaos' and 'Death Throes' basically say it all as does the old-school cover artwork and layout.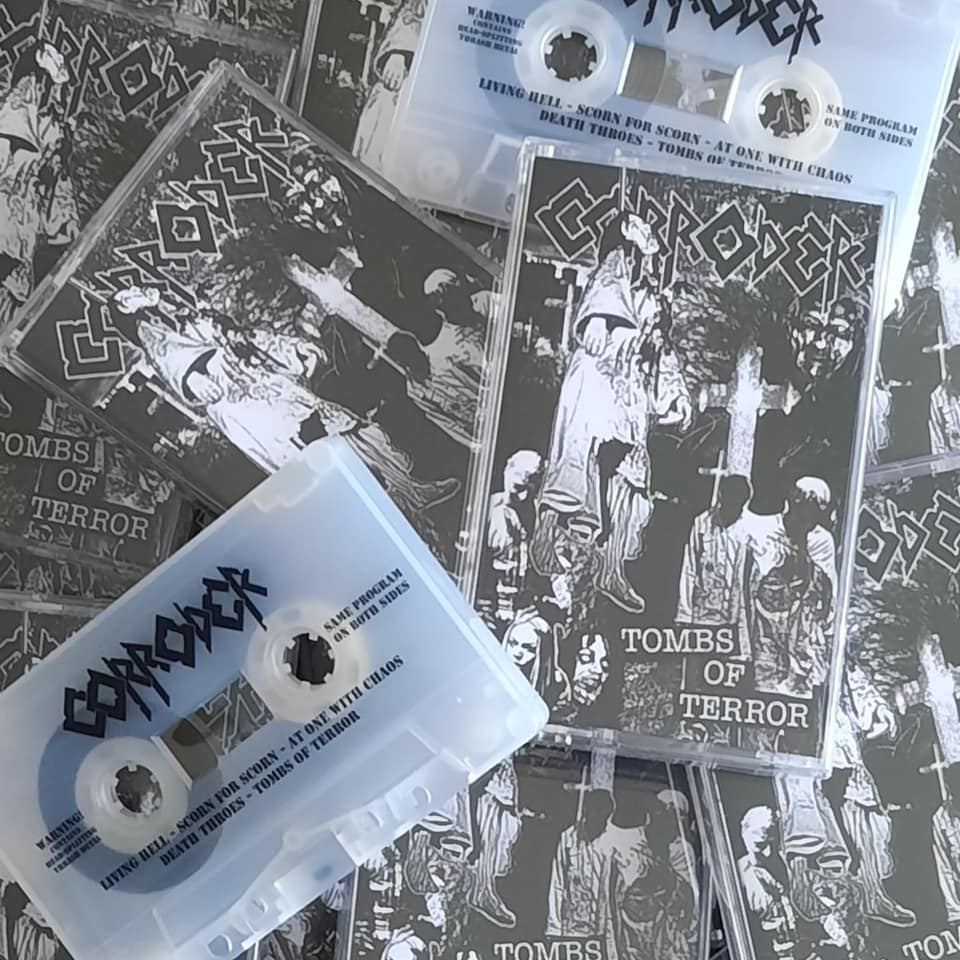 The members of the ensemble are seasoned veterans and have trod the boards with such superb acts as Chton, Cleaver, and Bloodthorn, and you can easily tell that Tombs of Terror was crafted by a bunch of experienced musicians who know exactly what it takes to deliver caustic, powerful thrash metal imbued with all the underground aesthetics and atmospheres that one could wish for.
It's the quality of the compositions and the song arrangements as well as the fearless attitude and total commitment displayed by the band that makes their self-released outputs such interesting and rewarding encounters. Make sure you head on over to their Bandcamp profile and check Corroder's vile and exhilarating tunes out.
Line-up:
Harald Brovold – bass
Ketil L. Sæther – guitars and vocals
Espen Hektoen – drums and vocals
https://corroderofficial.bandcamp.com/music