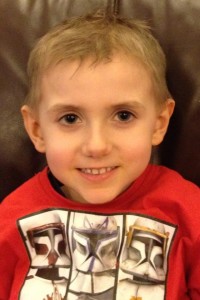 £304.97!
Our auction has now ended and all of us here at RAMzine are thrilled to have raised over £300 for Ryan Edwards. We would like to say a big thank you to all the bands who donated to our cause and especially to everyone who bid on each item, for if it wasn't for you guys we wouldn't have been able to give Ryan this wonderful gift for Christmas!
Thank you to Frank Turner for being so supportive and donating to our charity auction; Thank you to Bring Me The Horizon and While She Sleeps for your kind donations; Thank you to Marshall Amps for the Micro Stack that raised nearly a third of the overall amount; Thank you to our friends at Serpentine for the Signed Snare Head they donated; Thank you to Cry Havoc for the merchandise they donated; Thank you to High Voltage magazine for the years subscription you kindly donated to us; and finally thank you to Kids In Glass Houses for the signed T-Shirt.
But we must stress that this is not the end of the fundraising for Ryan, he is still only 59% of the way to raising the £300,000 he needs for his treatment.
To read more about Ryan's story visit his blogspot page which his mother regularly updates: http://ryansappealpage.blogspot.co.uk
Help us beat Cancer and give Ryan his life back: www.justgiving.com/teams/ryanedwards