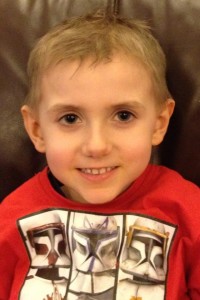 Hello everyone! The time has finally come to start Ryan's Charity auction…next friday! It's been a long journey but we are all very excited to get this auction rolling.
We would like to start off by saying a big thank you to all the bands, companies and magazines that have donated to our auction. Without whom it would not be possible.
In case you haven't heard already, we will be launching an online auction where we will be selling merchandise and memorabilia, which will raise money for a five-year-old boy from my hometown called Ryan Edwards.
Ryan is suffering from a rare form of cancer called Neuroblastoma, which affects the nervous system. This form of cancer affects only around 100 children per year worldwide, at the age of around 22 months.
The treatment for this cancer involves stem cell research, which is unavailable in the UK, so we are trying to raise money to send Ryan to Germany where he can be a part of potentially lifesaving treatment.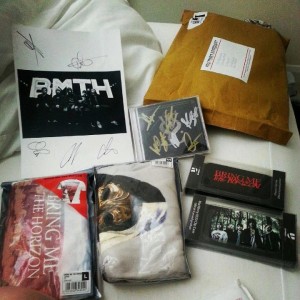 Ryan has been suffering from this cancer all his life, and we are confident that this research will not only save one life, but the lives of many children by the introduction of stem cell research in the UK.
In the past few weeks, Ryan has been to Germany and is currently undergoing his treatment. This form of treatment is very complicated, but you can keep up to date on how Ryan is doing via his blogspot page where his mother keeps us regularly updated with the treatment and his condition: http://ryansappealpage.blogspot.co.uk/
We have had a fantastic response so far with many bands already deciding to donate.
We've currently got a years' subscription from High Voltage magazine, signed merchandise from Bring Me The Horizon, While She Sleeps and Kids In Glass Houses. Frank Turner has also shown a basis of support by donating some signed goods as well as a t-shirt from Red Bull Bedroom Jam winners I Divide.
We have also been donated a Marshall mini Stack from the kind people of Marshall Amps which we will be putting a £200 reserve on.
This auction is not only about raising money, but showing a basis of support and affinity for the introduction of stem cell research in the UK.
As a country, we have some of the best doctors and surgeons in the world, and stem cell research has already been proven to save lives.
Make sure you head over to our eBay account here next Friday to get your hands on some fabulous goods: http://myworld.ebay.co.uk/ram_zine
If you don't fancy any of the items up for grabs, then you can always donate through Ryan's JustGiving page.
The auction will last 10 days, ending on Xmas Eve. So happy bidding, and we'll see you on Friday.
Team RAM x