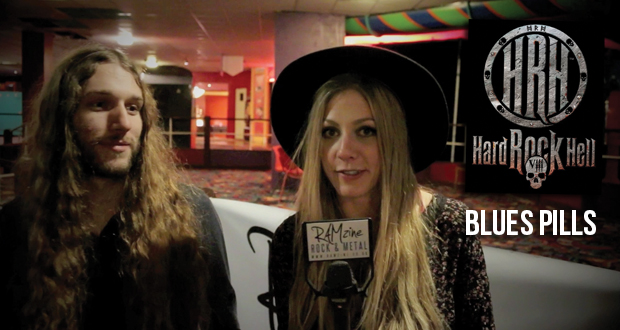 Blues Pills have just finished their October 2014 UK tour with The Vintage Caravan and BlackWolf, to which Elin larsson (Lead Vocals) says "We didn't expect that many people to come to our shows, it's been going great".
"I guess we already exceeded our expectation, from when we began, from now we want to do another album… and get to America, build a fan base over there" says  Zack Anderson (Bass). The band tell us that we can expect a new album towards the end of 2015 / beginning of 2016.
You can next catch Blues Pills on tour with Rival Sons! In this interview they tell us how that tour offer came about, their favorite cites to play in, and what they do when they are not on tour being a band.