We caught up with The One Hundred at Redfest, prior to the release of their new EP 'Subculture' – which we cannot wait to get out hands on! Jacob Field (Vocals) says "The production sounds huge, and the tracks are all bangers!". 'Subculture' will be released September 1st via Australian label UNFD (Northlane, Buried In Verona).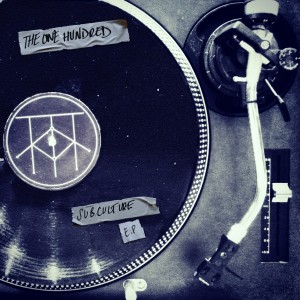 Read more here!
We talk with Jacob Field and Phil Kneller about how they combined Rap music, with Dance and Rock music. Jacob tells us he was the main influence of Rap within the band, saying "I have always been into Rap since I was younger and I could just speak really fast, (so he knew) if I speak really fast I can Rap".
The One Hundred tell us that they "have always been into Club and Electronic music" stating that they are a hybrid of a Metal band which includes a bit of: Grime, Hip-Hop, Pop, Screaming and Rap. "It shouldn't work, but it just does" says Jacob. We talk about the recent trend of mixing genres, "We just write what we like, we don't really care… if you like the music just listen to it" they tell us.
We then get onto the topic of who could be the next festival headliners, and The One Hundred tell us their dream tour. Metallica with Oasis!?
Watch The Full Interview Here: