Wisconsin-born guitarist Jared James Nichols has been flying into the UK with increasing regularity these last few years, playing gigs up and down the country and making fans along the way. His latest album, Black Magic, delivers a brace of hard rocking tunes some of which we'll no doubt get to hear live very soon.
Paul H Birch caught up Jared just after he'd got off deck from playing a Monsters of Rock Cruise, the results of their communications now featured here at Ramzine.
Paul H Birch (Ramzine): From what age did you start playing guitar and what was it about the instrument that attracted you?
Jared James Nichols: I started playing guitar right around the age of 14 going on 15. I was first attracted by the sound and the power of the electric guitar. I remember when I first played a cranked up Les Paul, I was beyond excited. Once I discovered the blues, the bridge broke.
Ramzine: Who were your heroes and influences growing up?
Jared James Nichols: My biggest heroes growing up were guys like Leslie West, Stevie Ray Vaughan, Eric Clapton, and Albert King. Honestly, I was like a sponge and tried to soak up everything I could. I never set barriers for my playing, I always checked out everything and tons of different styles.
Ramzine: The music scene must be healthy in Wisconsin. I understand you were able to get up on stage and jam or get to act as opening act for a variety of musicians back when you first started out.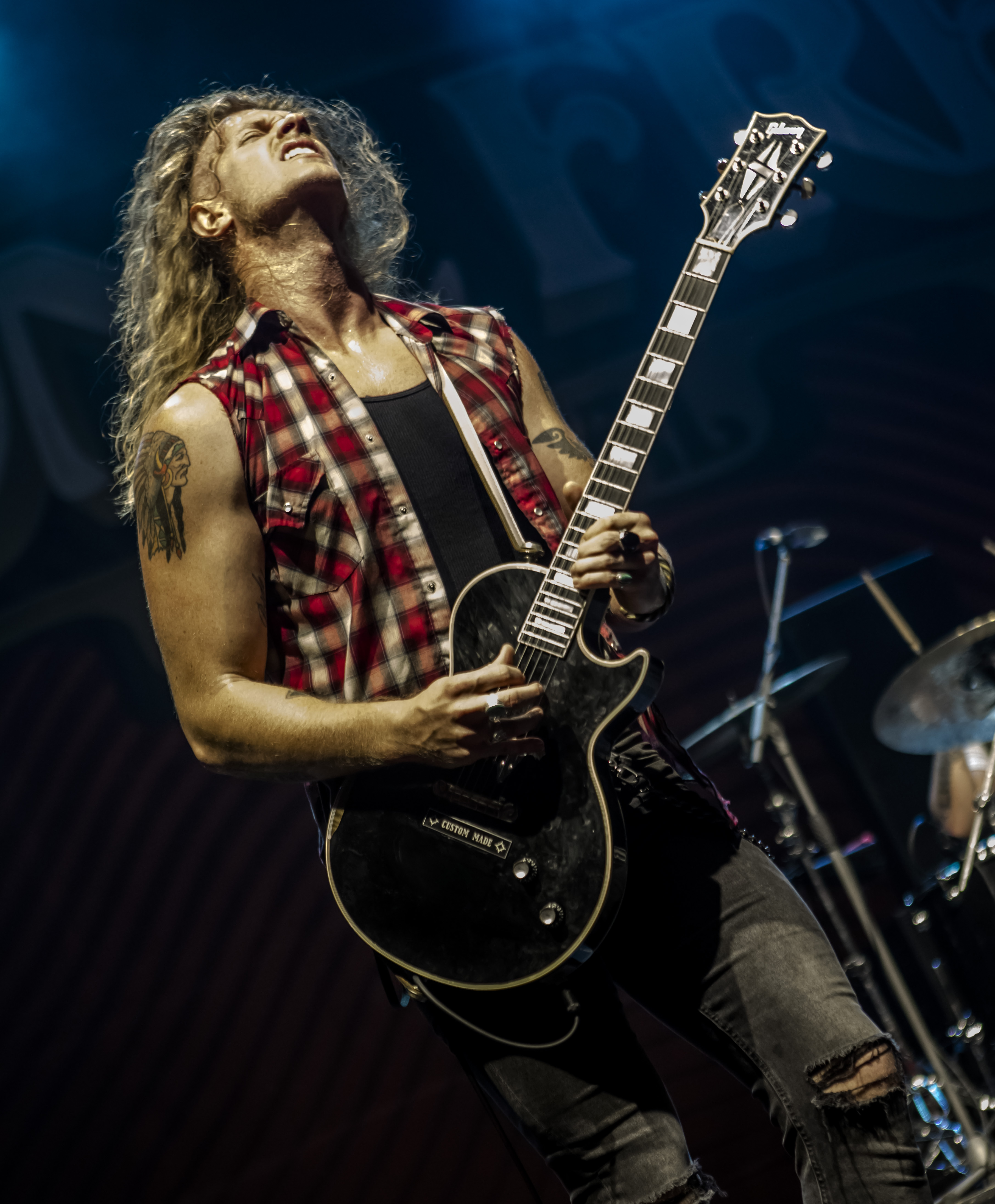 Jared James Nichols: I grew up in a really wild area; there were tons of blues jams everywhere. I was about an hour outside of Chicago, so a ton of the old blues cats that moved out of the city were living around me. My mom used to take me to blues jams when I was a kid, we will go to sometimes four or five a week! I loved it, I loved sitting with these pros, watching and learning when they played. It was an amazing time for me to discover the blues first-hand from guys like Buddy Guy, Big Jim Johnson, and Hubert Sumlin.
Ramzine: You studied at the Berklee School of Music in Boston before moving to the Musicians Institute in Los Angeles. I'm assuming you always sought a career as a musician?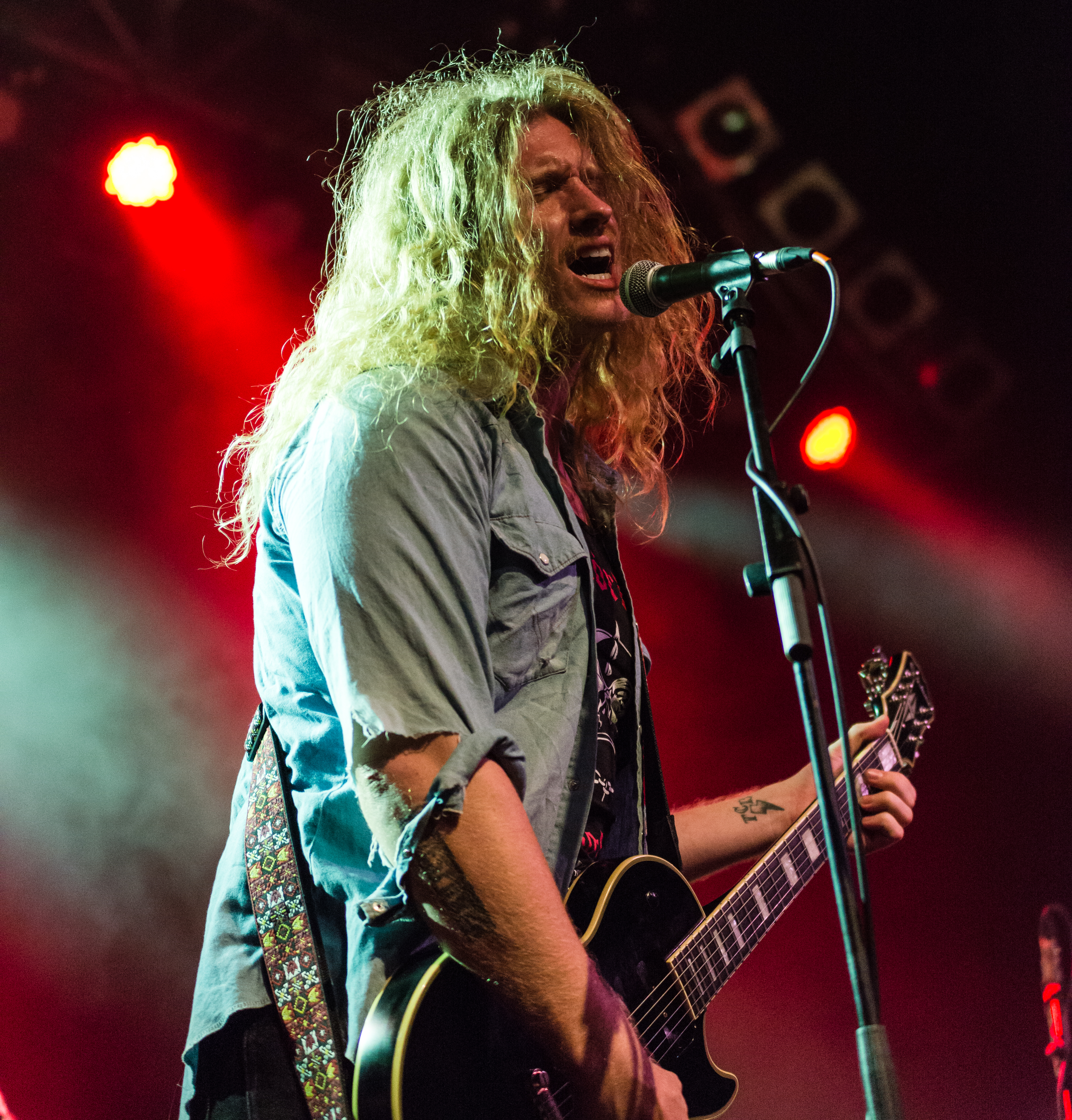 Jared James Nichols: Always. I always imagined myself becoming a professional guitarist. By any means possible! Music school came quickly, I received a scholarship for Berklee when I was 17, and I knew I was going to be a lifer!
Ramzine: You won a number of awards while there. Did all this schooling also help you with the business side of things? Overall, do you feel getting a musical education was beneficial?
Jared James Nichols: There were things that helped me immensely, and also things that I had to disregard. It's like anything, you can't listen to everyone's opinion, you have to take what you believe to be true and go with it. I would say getting a music education was completely beneficial, because it left me with very little doubt as a player, which helped me to find work quickly once I moved to LA.
Ramzine: Was it always your intention to front your own band?
Jared James Nichols: When I moved to Los Angeles, that was my only goal. I knew; I did not want to become a music teacher, or work a 9-to-5 job. I wanted to push as hard as I could to front my own blues/rock trio, without compromise. That was the ultimate dream.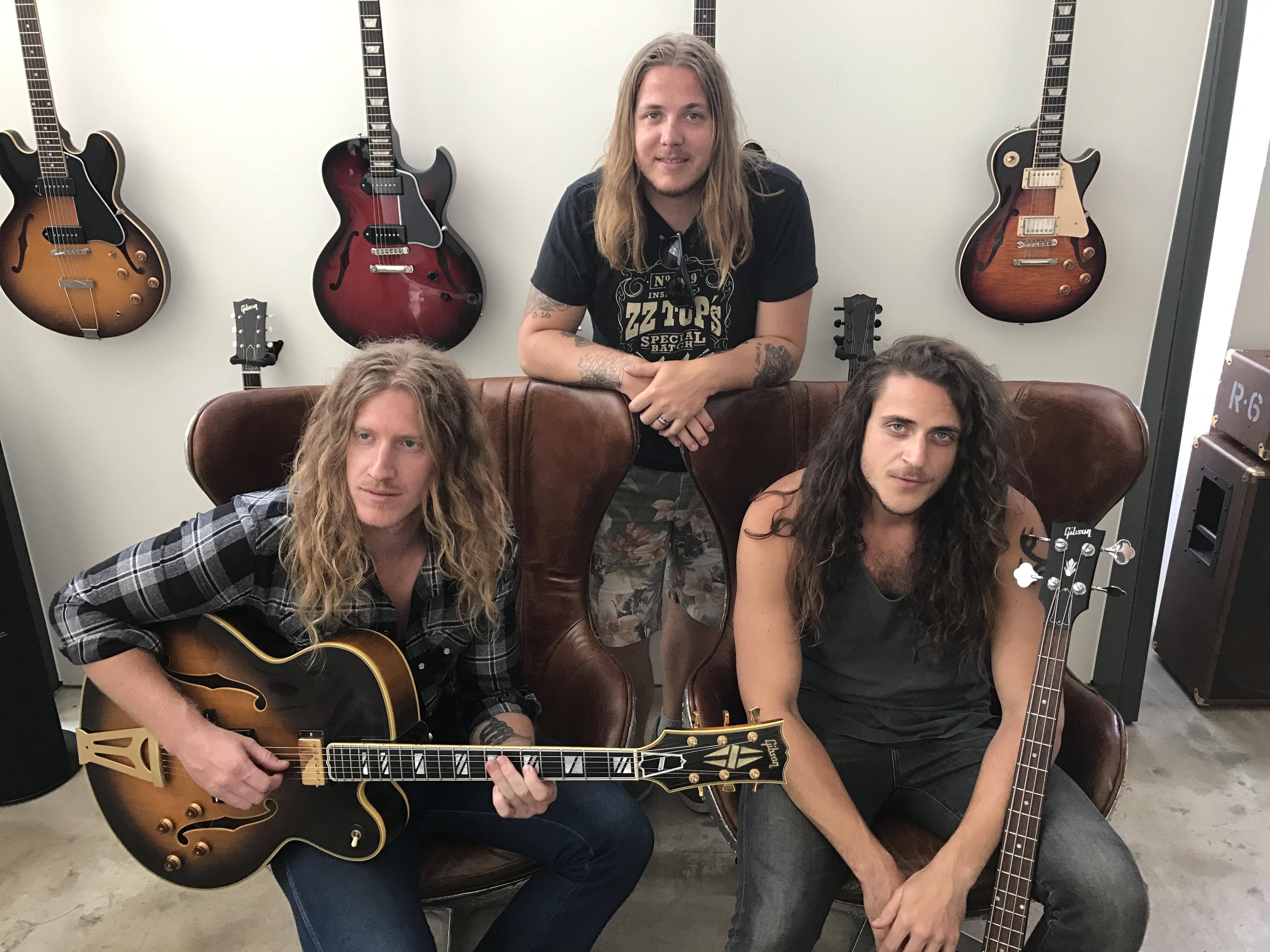 Ramzine: Why a power trio?
Jared James Nichols: All of my heroes front power trios. I grew up listening to power trios, and I think that the simplicity of the trio is what makes it so powerful, and heavy. There's something magical that happens. Even bands like Led Zeppelin and The Who were power trios with a lead singer. It's all about the guitar, bass, and drums.
Ramzine: For the guitar geeks out there, can you tell us about the equipment you use?
Jared James Nichols: Firstly, I love Les Pauls. I have been playing some personally 'modded' Epiphone Les Paul Customs with a single Seymour Duncan p90 in the bridge. It's a nod to my biggest guitar hero, Leslie West. I've been using D'Addario strings/cables for years now. They are the best. I've always played on Blackstar Amps for touring and in the studio. They are rock solid and reliable as hell! For pedals, I use a Seymour Duncan Forza Overdrive and Killing Floor Boost.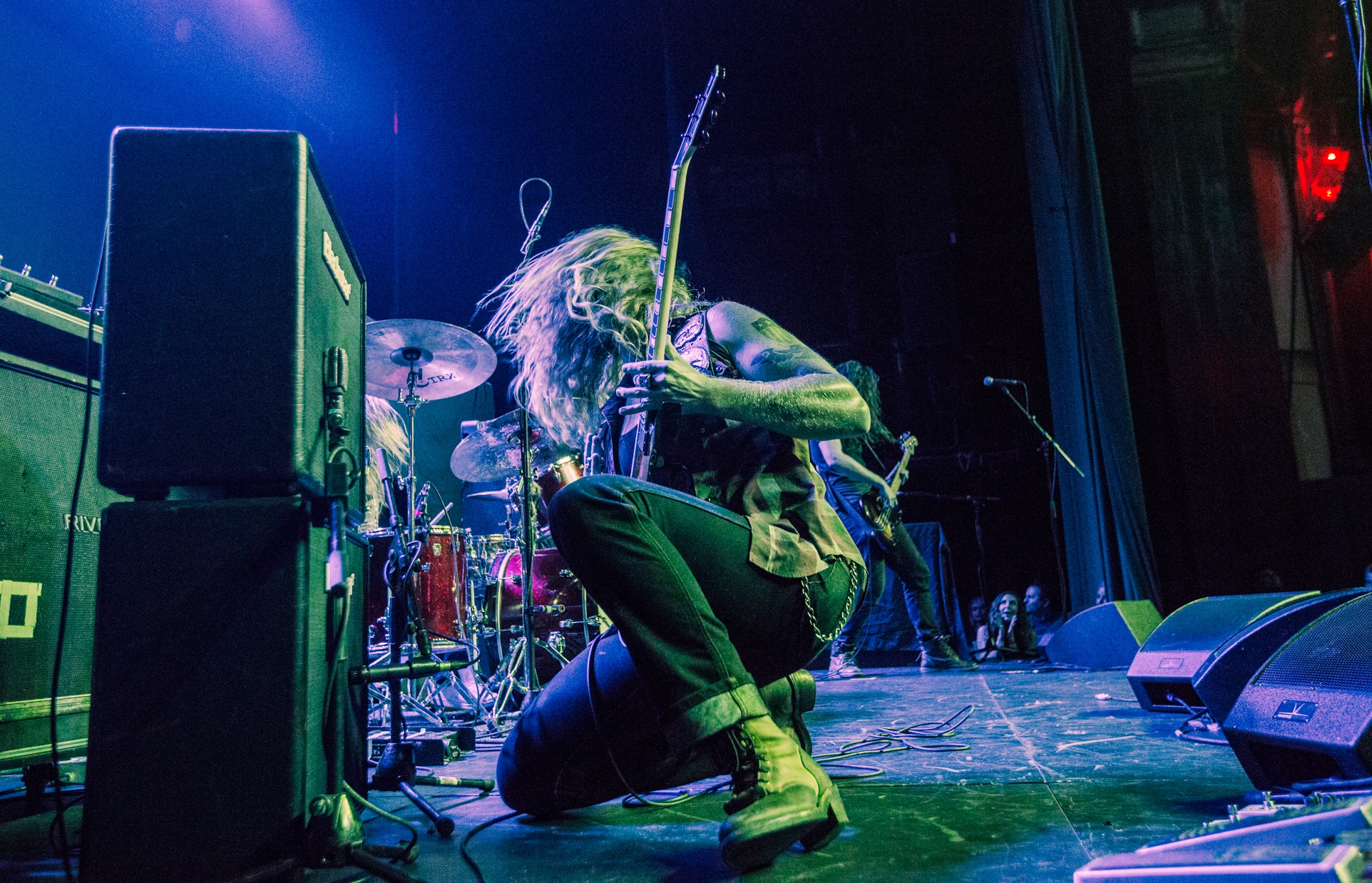 Ramzine: Your first release was the Live At The Viper Room EP and soon after you were opening for the likes of Kid Rock, Lynyrd Skynyrd, and ZZ Top – Was the reality as good as it looks on paper?
Jared James Nichols: It was even better! Honestly, it was a dream come true. Sometimes I think about it and still can't believe that it happened!
Ramzine: How did all this lead to Eddie Kramer and Warren Huart producing your first full length album, Old Glory & The Wild Revival?
Jared James Nichols: That was also crazy! I met Warren early on when I moved to Los Angeles. He was working with my manager Phil Jaurigui. We connected right away because of our love of guitars and early 70s bands like Free and Montrose. Eddie Kramer came from a different place, I had a friend that was good friends with him, he showed him my playing and Eddie agreed to work with me. That was intense and a total dream come true. It was an amazing way to start out my career and first album by working with such a legend.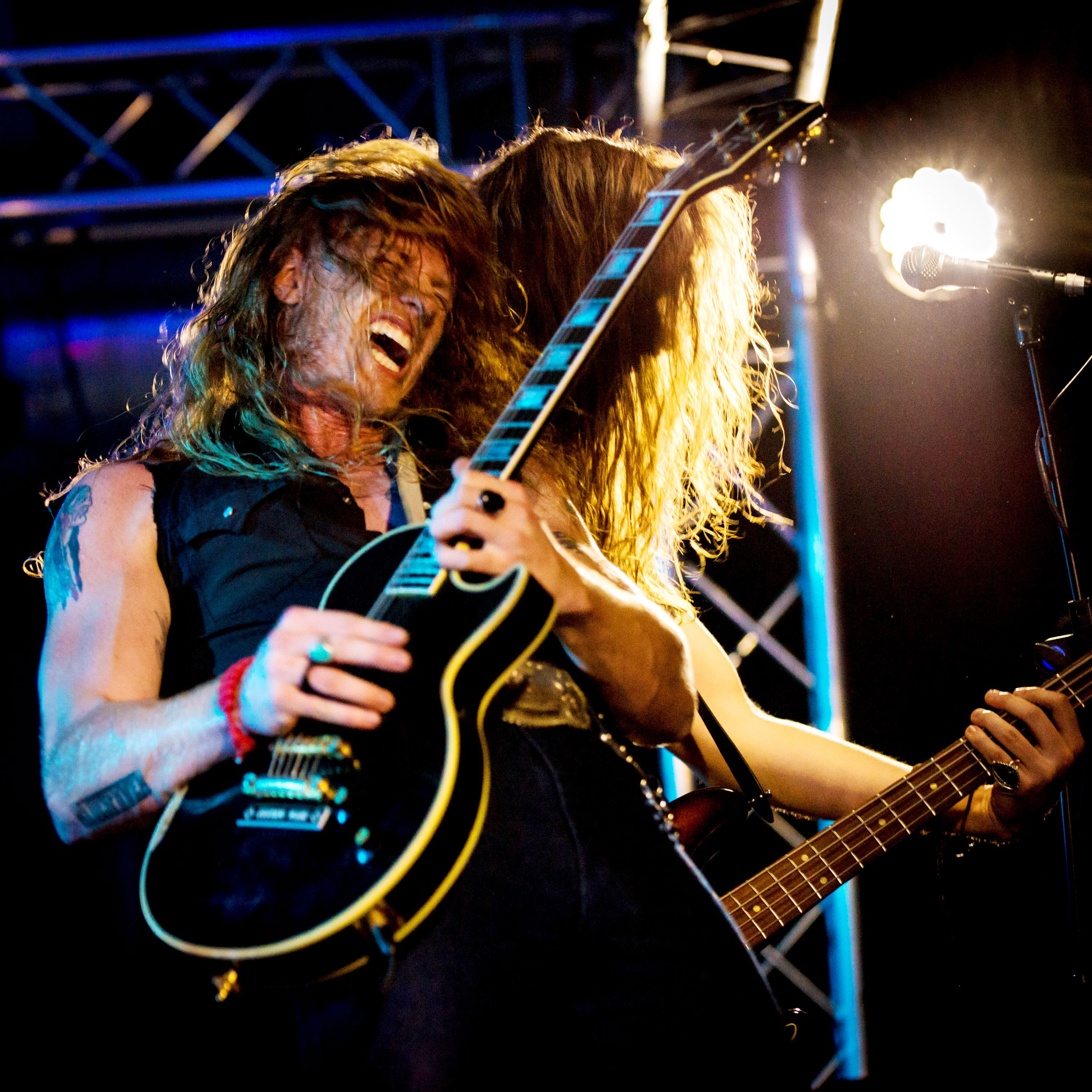 Ramzine: You've done some heavy duty touring in the UK and Europe in recent years. You must find us receptive to your brand of hard rock and blues?
Jared James Nichols: It is such a blast to come to the UK and Europe to tour. Every time it gets better and better! Fans are so receptive and love it. All I can say is Europe/UK gets it!
Ramzine: Has touring with major acts been a positive experience and how does your set differ when you're playing your own dates, both in terms of song and attitude?
Jared James Nichols: It has helped me so much. It has shown me what it takes to be a professional touring musician, and to bring it night after night. As far as sets, when we are doing opening slots we usually have 30 to 45 minutes to play. Our only goal is to hit the crowd over the head with our music and leave a lasting impression. When we do a headliner set, it gives us some time to stretch out and show all of the sides of our music. Crowd energy and engagement is everything. I love doing both, it's both challenging and totally rewarding at the end of the set.
Ramzine: Tony Perry produced and co-wrote songs for your latest album, Black Magic. How did that process work and do you find the need to raise the bar as a songwriter as you become more well-known?
Jared James Nichols: Absolutely. The goal is to always write the most powerful and best songs as I can. I love co-writing and bouncing ideas off of other songwriters. I want to keep raising the bar in every way, songwriting, live shows, and my guitar playing. I want to push it absolutely as far as I can!
Ramzine: The album was partly recorded at Johnny Depp's house, and you had outside musicians like Aquiles Priester from WASP playing on the record. You seem to be mixing with some major players one way or another. I presume in today's record market you're still working hard to make all this happen.
Jared James Nichols: Yes! For me, making these records holds such a passion. Of course, I would love to make money selling records. But at the end of the day, it is all about making music that people can get off on and go wild. It's a way for me to tour and grow it fan by fan. Regardless of the monetary payback! I always try to surround myself around positive people, Johnny and Aquiles are both amazing and inspiring!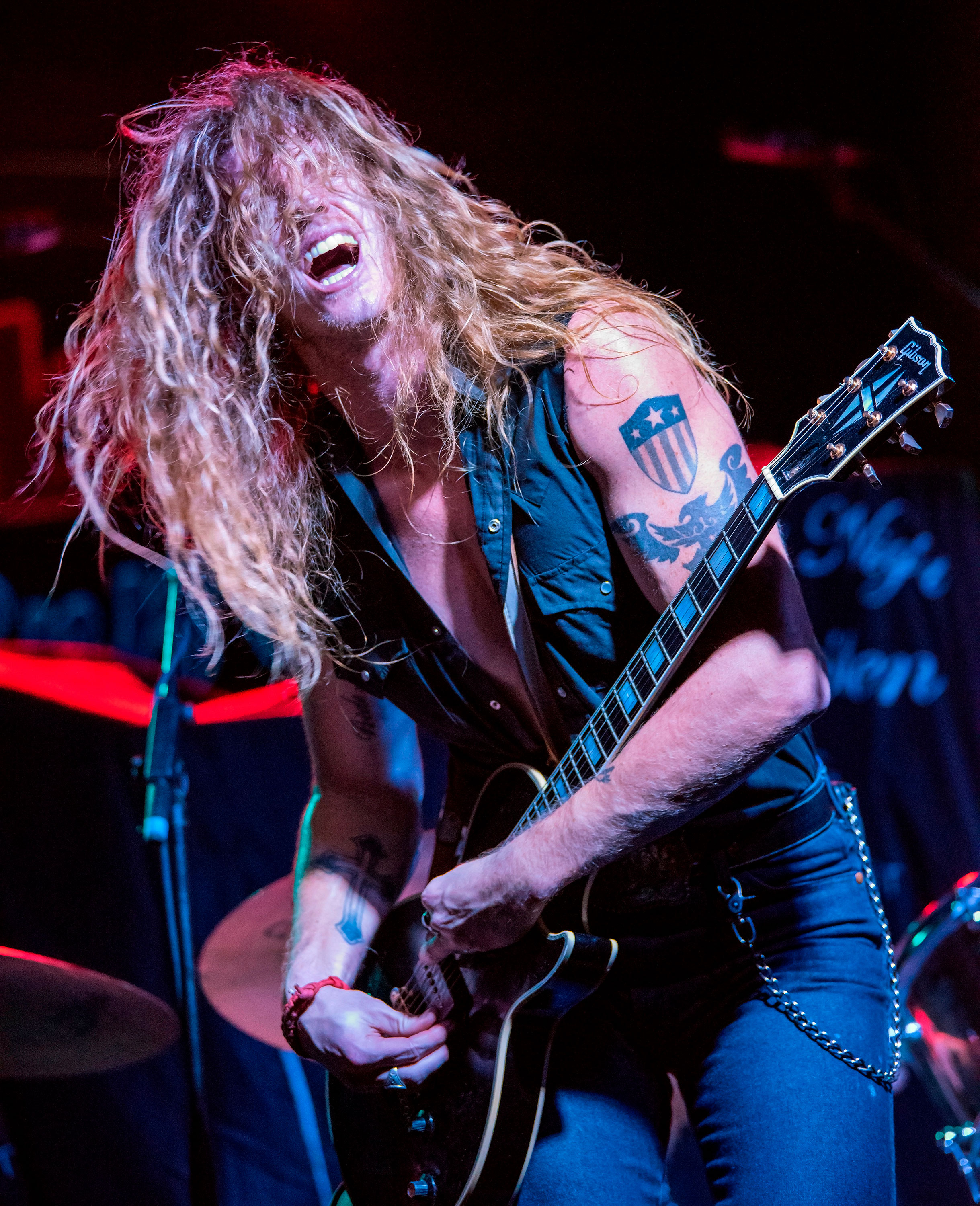 Ramzine: Are you pleased with the reception to Black Magic?
Jared James Nichols: Definitely! I have been inspired by the reception of the record beyond believe! It feels so validating to make records that get fans of the genre excited.
Ramzine: What are your favourite tracks?
Jared James Nichols: I love them all! They're all like little children to me. Ha, ha! I can't really pick just one; it depends on what mood I'm in. When we are playing live though, I'm really enjoying 'The Gun' and 'End of Time'; they hit hard!
Ramzine: Are you looking forward to your upcoming UK tour with The Bad Flowers and Stone Broken?
Jared James Nichols: Can't wait! It is going to be so much fun to tour with some younger groups around the UK and Europe. Fans can expect a high-energy show every night of this run. We will all be pushing each other to be the best we can be!
Ramzine: Beyond the tour what have you and the band got planned for 2018?
Jared James Nichols: We will be on the road for most of the year! With the new record just coming out, we want to play everywhere and rock for as many people as possible. Then, we will get into the studio to start cutting ideas and songs for the next record. But my goal is to honestly be on the road as much as possible for the year. It's all about the blues power!
Ramzine: For those looking to catch Jared James Nichols live see the tour dates listed below.