Norwegian pioneers Helheim are one of the most prominent purveyors of Viking metal out there and have been at it for three decades now, releasing milestone records such as Jormundgand (1995), Kaoskult (2008), and Rignir (2019) along the way. With an unwavering desire to push musical boundaries as well as a profound dedication and forward-thinking approach to what they do in general, these guys are simply the real deal and offer epic pagan metal of the highest order. A few weeks ago, their splendid and sharp split EP with Taake titled Henholdsvis was released and so RAMzine caught up with Helheim bassist/vocalist V'gandr for a friendly and informal chat.
Greetings, V'gandr. Thanks for taking time out of your schedule to engage in this brief little interview of ours – much appreciated. What is currently happening in the Helheim camp? Are you working on new material these days?
V: Hi there, old chap! Always a pleasure doing business with you 😉 We are actually in the studio now and it's drawing towards the end of our forthcoming album. I will not reveal the title yet as we'll keep that as a secret for now. Other than that, we're also in the process of having our own mead brewed. This is in collaboration with Mjøderiet. These guys make REAL mead, and not this so-called mead that a lot of other actors in the industry do.
The recently released Henholdsvis split EP with Taake is an excellent and inspired piece of work, and I was blown away by your hugely creative cover rendition of 'Orkan'. Where did the idea to do something like that originate and was it a challenging experience to arrange it the way you did? It bears all the characteristics and trademarks of Helheim while simultaneously being true to Taake's original version, which is quite an achievement, I think.
V: When Hoest (Taake mastermind) asked us we of course said yes. At that point in time, we didn't have any spare songs lying around, so I came up with the idea of a cover song. I'm not a huge fan of cover songs in general and especially if they're not done in a totally different way. It should bring a new dimension to the song and make it your own in a way. We felt that 'Orkan' would be one of many Taake songs that we could make our own. We chose to do the live version where the end part is cut out. We spent quite some time figuring out exactly how we wanted the song, but we're quite satisfied with the result.
As to Helheim's second track on the Henholdsvis EP, namely the cover rendition of Emperor's superb 'Witches Sabbath', I am a huge fan of that tune and I love the fact that you have left your own mark on it and done something innovative with it. Do you recall when Emperor released their demo all those years ago and what impact it had on you? I think the song would go down well in a live setting – have you ever played it on stage?
V: My earliest memory of Emperor is their first split with Enslaved; a monumental release from both bands. I later heard their demo and liked it a lot, but I must admit that it took me some time to fully grasp it as the sound on the split is way more majestic and ground-breaking. To play this one live will not happen, I guess. This is because we have more than enough Helheim songs in our repertoire already.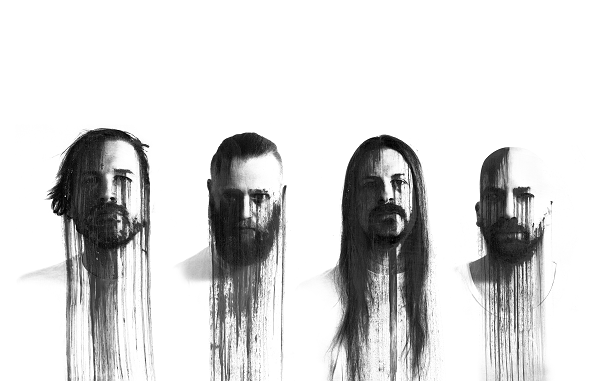 Could you elaborate on the meaning and significance of the title of the EP? Or rather, what does the title, Henholdsvis, connote and signify from your perspective? It sounds eerily evocative somehow when coupled with the actual musical content of the EP.
V: This was Hoest's idea and is a word that he uses quite often. Directly translated it means "respectively". So, in other words you can say the title says Taake and Helheim, respectively. Or in Norwegian: Henholdsvis Taake og Helheim. No more, no less.
Just out of curiosity, are there any Helheim compositions (be they old or new) that you are quite fond of performing yourself regardless of whether you are jamming with your cohorts in rehearsals or performing live on stage? Could you list a couple that get your blood pumping and mean an awful lot to you on a personal level?
V: It's always quite rewarding to play new songs, like from the latest album I really enjoy playing 'Isud' and 'Rignir'. From the vault I enjoy playing 'Baklengs mot intet' and 'Ymr'. When you haven't played songs from the first album in a while it's also quite fun to get your aggression out with tunes like 'Gravlagt i Eljudne' or 'Svart Visdom'.
What records have you been immersing yourself in at home lately and what are you currently listening to? And what about TV series – have you been watching anything exciting during lockdown that you have found inspiring?
V: Right now, I'm downsizing my CD collection as it is too big (approx. 1500). So, I exchange them with vinyl's. My collection is ever growing, and I have approx. 1000 LPs. So, I basically listen to new arrivals. The last session I had I listened to Sisters of Mercy, Necros Christos, Genesis, Gold and Venom. TV-series? Hmm, right now my girl and I are watching a series called Babylon Berlin. Other than that, we watch a lot of true crime stuff. None of them inspire me as I view them as pure entertainment.
Henholdsvis is out now via Dark Essence Records.