All-female Japanese heavy metal band LOVEBITES recorded their third EP "Glory, Glory, to the World" during the global confinement caused by Covid.
This symphonically intertwined masterpiece of orchestration and rock was brought to life urgently with clever guitar work, thrilling vocals, and massive drum cannonades.
We had a chat with the hugely talented guitarist Miyako (above) who wrote the track "No Time to Hesitate" for the new EP — a relentlessly sharp and hastily skillful number.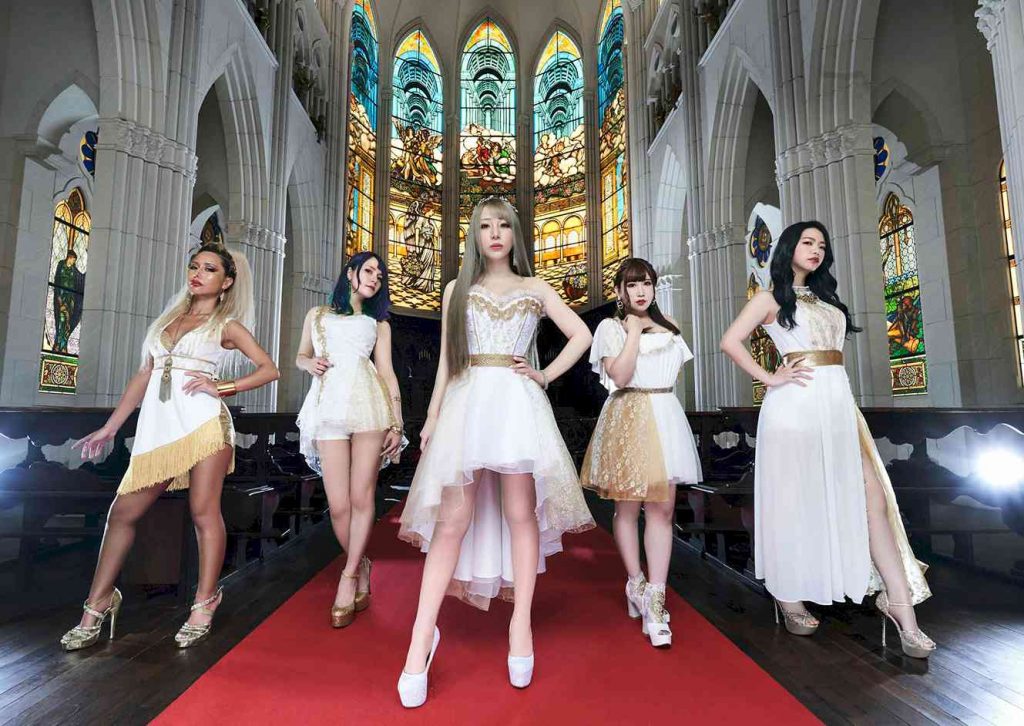 RAMzine: Glory, Glory, to the World is very experimental. Do you think you have been exploratory on this new E.P?

Miyako: I feel that with this EP is a powerful level-up in LOVEBITES' sound. I think we were able to improve our composition and guitar skill to our highest level yet.
"LOVEBITES songs have been composed with motifs from Rachmaninoff…"
RAMzine: Tell us about the influence of djent musicians on your new sounds…
Miyako: I love Meshuggah. Lately I'm listening to a lot of Periphery. I think being open to all types of music is a wonderful thing.

RAMzine: How do you feel about being compared to Sabaton?
Miyako: Really? People compare us to Sabaton? It's my first time to hear that and I'm absolutely honoured! I think there's some symphonic metal influences from the likes of Rhapsody of Fire, Kamelot, Yngwie Malmsteen's Rising Force (1984.)

RAMzine: What bands or musicians have influenced your epic dual-guitar sound?
Miyako: I can't decide on just one, there are so many amazing guitar duals in metal. It would be wonderful if one day Midori and I can be thought of us a pair known for their battles.

RAMzine: We find "Glory to the World" totally uplifting. How important is it, right now, to lift the spirits of the listening public?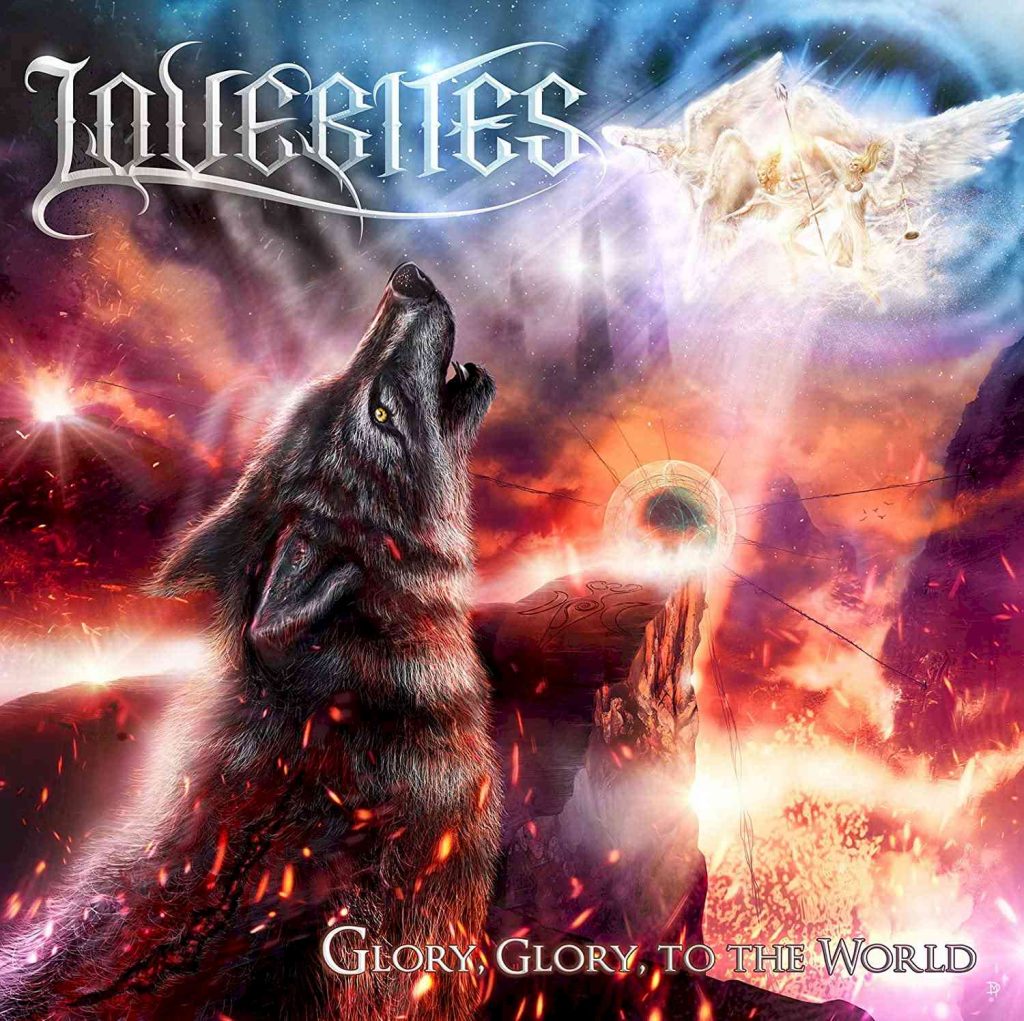 Miyako: I think a lot of people feel weak and helpless, so I think it's something we can do that has an immediate effect. It feels like in the world right now, the entertainment sector aren't thought of as important, so I'm happy if we can prove that wrong.

RAMzine: We noticed you used an idea from Beethoven's 5th for your "Winds Of Transylvania". What other classical composers have inspired or perhaps influenced you?
Miyako: In the past LOVEBITES songs have been composed with motifs from Rachmaninoff and Chopin. This time 'Dystopia Symphony' and 'Winds of Transylvania' contain Beethoven motifs. I would like to continue incorporating elements from classical music in our sound.

RAMzine: Thank you for keeping enlightening metal alive! And congratulations on a truly great E.P.
Miyako: Thank you!! Please take care of yourself and have fun every day!
Miyako was talking with neilmach
Photo credit: Kitetsu Takamiya of 67531 graphics